Toll Brothers Narrows Loss on Higher 2Q Demand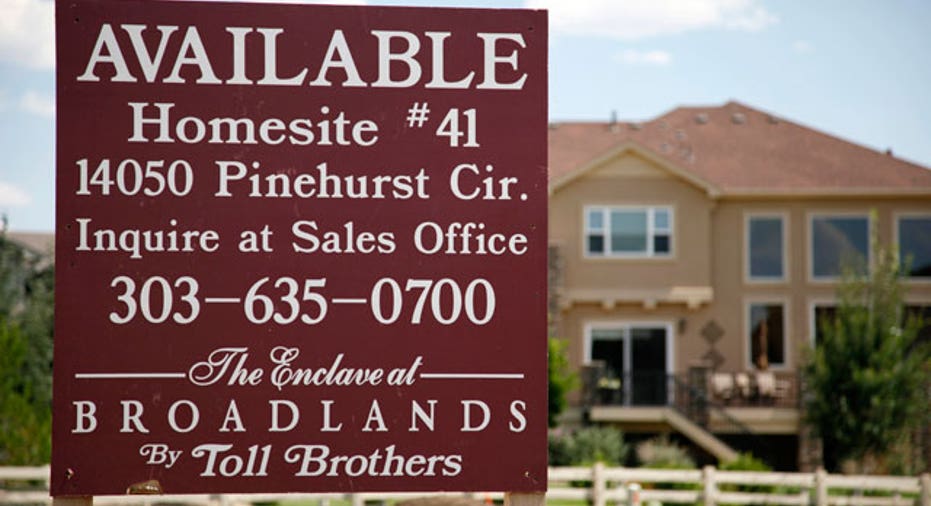 Luxury homebuilder Toll Brothers (NYSE:TOL) narrowed its second-quarter loss on higher orders, as homebuyers began entering the market amid improved prices and low interest rates.
The Horsham, Pa.-based company posted a net loss of $20.8 million, or 12 cents a share, compared with a year ago loss of $40.4 million, or 24 cents a share, in the same quarter last year, missing the Street's view of a 4-cent loss.
Revenue for the three months ended April 30 was $319.7 million, up from $311.2 million a year ago, narrowly below average analyst estimates polled by Thomson Reuters of $321.8 million.
During the second quarter, home building deliveries increased 9% to 591 units, while net signed contracts grew 7% to 879 units. Prices for signed contracts climbed 1% to $570,000.
Toll Brothers' contract cancellation rate fell to 3.9% last quarter compared with 5.3% in the same period in 2010.
"We continue to see stability, and, in some cases, improvement, across our various luxury product lines," Toll Brothers CEO Douglas Yearley said in a statement. "Our target customers generally have remained employed during this downturn, and, with their solid credit profiles, been able to secure mortgages at good rates."
Still, though, many have deferred their home buying decision because of concerns over the economy, he said. Toll Brothers expressed optimism that those holdouts are starting to enter the market in search of attractive prices and low interest rates.
Given the optimistic outlook, Toll raised the low end of its fiscal home delivery outlook by 100 to 2,300 homes, while keeping the high end at 2,800.