Toll Brothers: Americans on the Move as Home Values Rise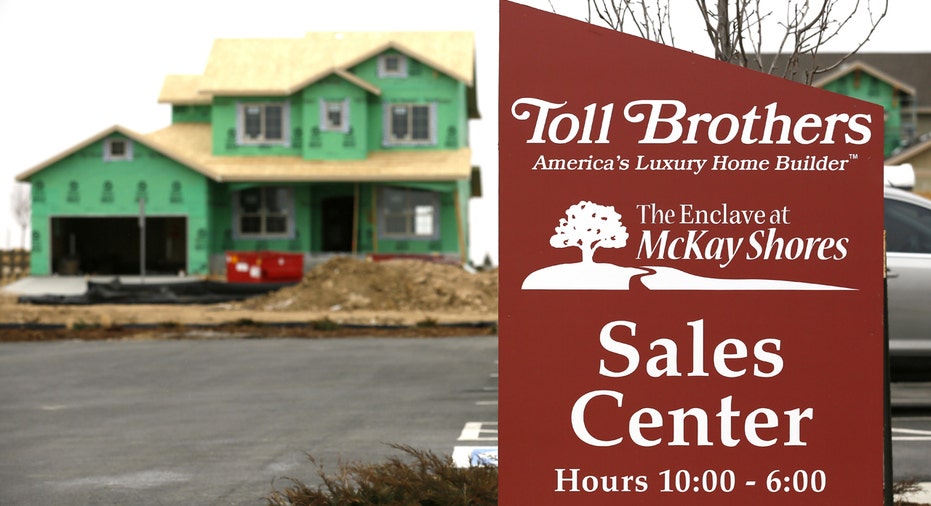 Toll Brothers (NYSE:TOL), the luxury builder, reported a 58% jump in earnings for the latest quarter, and it sees more growth coming as Americans prepare to upgrade their digs.
Activity in the real-estate market has picked up amid rising home prices and stronger demand for new homes. The U.S. Commerce Department announced on Tuesday that sales of new single-family homes in July leapt 12.4% to a seasonally adjusted annual rate of 654,000 units. That was the best mark since October 2007. July housing starts also reached their highest level in nearly nine years.
Toll Brothers capitalized on the housing recovery in its fiscal third quarter, which ended July 31. The company delivered 1,507 homes, up 6% compared to the same period last year. The average price of those homes surged from $724,000 to $843,000.
Citing a more than eight-year high in existing home sales, Executive Chairman Robert Toll said the numbers suggest that homeowners have built up more equity, thus allowing them to move into a larger home or downgrade into active adult communities or empty-nester markets. He also noted that Americans appear to be better positioned to buy a second home.
"The solid economy and employment picture are also benefiting our target customers," Toll said. "These factors, combined with continuing low interest rates, a favorable supply-demand equation and limited competition in the luxury market, position us for continued growth."
CEO Douglas Yearley said Toll Brothers has seen robust demand across the country, and the company is actively purchasing land in the Mid-Atlantic, Florida and other areas.
"While there has been a lot of discussion about weakness in the luxury new-home market, we just aren't seeing it," Yearley told analysts during a conference call.
Contracts for new Toll Brothers homes increased between 9% and 29% in each region of the U.S. According to Yearley, markets including New Jersey, Pennsylvania, northern Virginia and Dallas lifted the company's earnings in the quarter.
Toll Brothers' City Living division, which builds apartments in urban areas, saw growth in Hoboken, N.J., while the New York City market was mostly flat. City Living is a small part of Toll Brothers' overall business, accounting for just 4% of revenue.
The Horsham, Penn.-based company earned $105.5 million in the quarter, or 61 cents a share, matching Wall Street's expectations. The results compare to a year-ago profit of $66.8 million, or 36 cents a share. Revenue increased for the fourth straight quarter, growing 24% to $1.27 billion. Analysts were looking for a slightly smaller number of $1.25 billion.
Toll Brothers continues to see momentum building. Its backlog expanded by 17% to 5,181 units during the three-month period. Orders, a measure of future business, posted the best quarterly growth in two years. Toll Brothers recorded an 18% increase in net signed contracts for 1,748 homes.
Yearley added that in the first three weeks of August, the beginning of Toll Brothers' fourth quarter, non-binding reservation deposits were up 23% year-over-year.
Toll Brothers hiked the low end of its forecast for average selling prices in 2016, saying the year-end result will likely settle within a range of $840,000 to $850,000 per unit. The company narrowed its guidance for deliveries to between 5,900 and 6,200 homes. The outlook would imply revenue growth of 19% to 26% for the year.
The housing market has also been a boon to Home Depot (NYSE:HD) and Lowe's (NYSE:LOW). The retailers said improved home values have encouraged consumers to spend more on renovation projects.