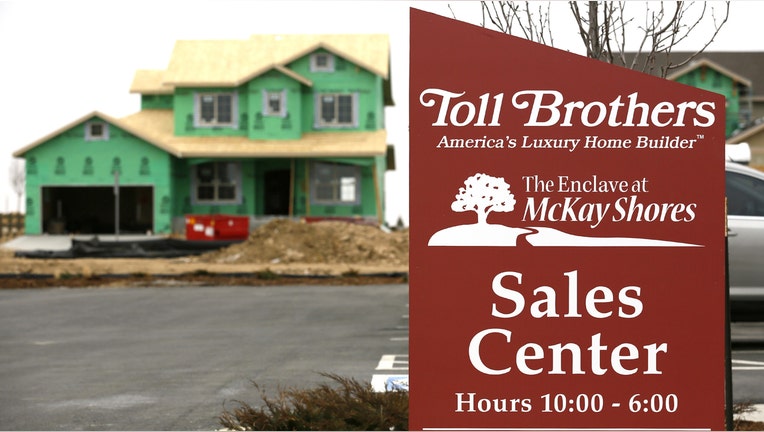 Toll Brothers' quarterly revenue rose nearly 31 percent, beating analysts' estimates, as the company sold more luxury homes at higher prices, mainly in the West market and California.
Orders, a key metric of future revenue for homebuilders, rose 3.2 percent to 1,993 homes in the second quarter - a period well into the spring selling season, which is to homebuilders what the holiday shopping season is to retailers.
The company narrowed its forecast of home sales to 5,800 to 6,300 homes in 2016 from 5,700 to 6,400 previously.
Toll now expects to sell homes at an average selling price of $820,000 to $850,000, compared with $810,000 to $850,000 previously.
Toll Brothers said the average price of homes sold increased to $855,500 from $713,500 a year earlier, while the number of homes sold rose to 1,304 from 1,195.
New U.S. single-family home sales rose more than expected in April and the median price surged, suggesting the housing market recovery was gaining traction.
The company said net income rose to $89.1 million, or 51 cents per share in the quarter ended April 30, from $67.9 million, or 37 cents per share, a year earlier.
Revenue rose to $1.12 billion, from $852.6 million in the same period last year.
Analysts on average had expected a profit of 46 cents per share and revenue of $1.04 billion, according to Thomson Reuters I/B/E/S.
Up to Monday's close, shares of Toll had fallen 18.6 percent this year, while the Dow Jones U.S. home construction index decreased 7.3 percent.
(Reporting by Arunima Banerjee in Bengaluru; Editing by Biju Dwarakanath and Sunil Nair)