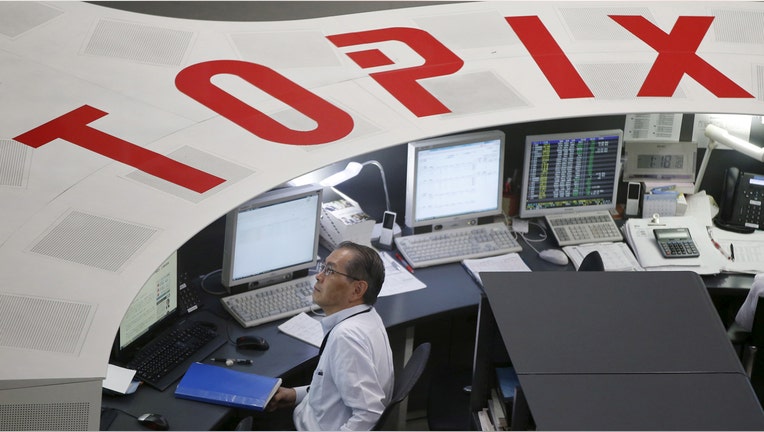 Japanese stocks declined Friday as hopes for an imminent rate increase by the Federal Reserve waned.
The Nikkei Stock Average fell 87.92 points, or 0.5%, to 19283.54. The index gained 0.3% this week.
Investors continued to trim bets that the Fed would tighten further in March after the central bank's latest policy-meeting minutes lacked a clear signal.
Shares of insurers and banks dropped, tracking lower bond yields in the U.S. and Japan. So-called cyclical stocks, which had benefited from the prospect of U.S. fiscal stimulus, stronger U.S. growth and a higher dollar, were hurt by some profit-taking.
Dai-ichi Life Holdings fell 1.4% to 2,175.0 yen. Major bank Sumitomo Mitsui Trust Holdings lost 0.9% to Y4,168. Construction machinery maker Komatsu fell 5.4% to Y2,710.5. Steel maker JFE Holdings dropped 2.1% to Y2,156.0.
Toshiba remained volatile, ending up 4.1% at Y223.9 after falling 4.3% on Thursday and jumping 22% on Wednesday.
Yoshinori Ogawa, strategist at Okasan Securities, said that despite recent developments at Toshiba, there were few changes to its underlying problem.
Mitsubishi UFJ Financial Group  dropped 0.8% to Y758.4 despite news that the company will move into online retail banking in the U.S. to boost dollar deposits.
Write to Kosaku Narioka at kosaku.narioka@wsj.com