Titan International Inc. Struggles With Weak Demand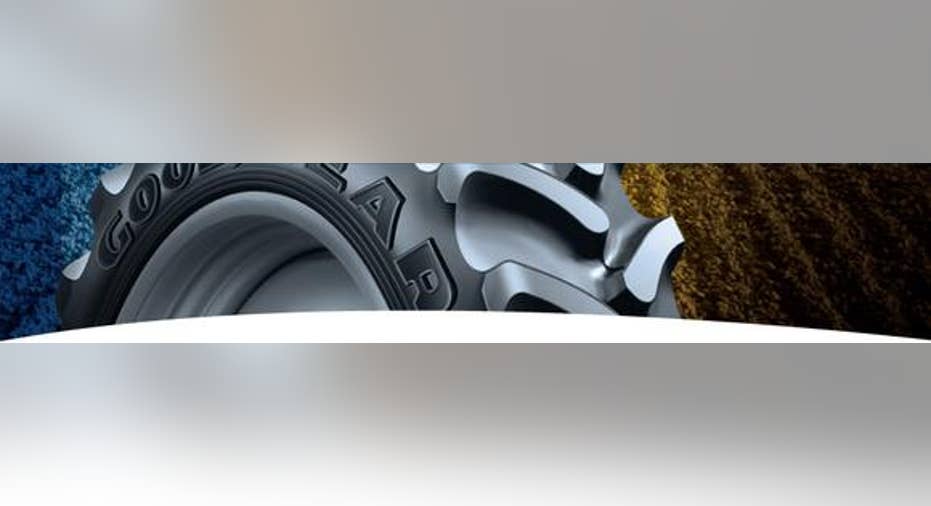 Image source: Titan International.
There wasn't a lot Titan International Inc. could do to improve top-line results in the first quarter of 2016. Mining and agriculture, which are its two biggest end markets, are both very weak right now and the only option for management has been to slash costs. Even that, though, wasn't enough to keep the company from a big quarterly loss.
Titan International Inc. results: The raw numbers
| Metric | Q1 2016 Actuals | Q1 2015 Actuals | Growth (YOY) |
| --- | --- | --- | --- |
| Sales | $321.8 million | $402.1 million | (20%) |
| Net income | ($14.4 million) | ($2.7 million) | n/a |
| Adjusted EPS | ($0.27) | ($0.05) | n/a |
Data source: Company earnings release.
What happened with Titan International Inc. this quarter?Management remains focused on preparing the business for an eventual turnaround in demand. After all, farmers will inevitably need new tires and the construction and mining markets will pick up again. Here are a few figures that show where the business is today:
The decline in revenue was broad across the business. Agricultural revenue fell 21% to $152.8 million, earthmoving/construction revenue dropped 17% to $131.7 million, and consumer revenue was down 25% to $37.8 million.
Foreign currency translation accounted for 6% of the sales decline, with a move to cheaper products causing another 3% drop. To be fair, the company did gain some of that back with a $4.8 million boost on foreign currency hedges.
Net debt increased from $311.4 million at the end of 2015 to $317.2 million at the end of the first quarter.
SG&A expenses fell slightly to $35.1 million, but didn't keep pace with the decrease in sales. This is what led to the bigger loss in the quarter.
What management had to say Despite the tough operating environment, management tried to be as positive as it could. It said customers are starting to understand and demand the LSW solution, or lower sidewall product. It's supposed to reduce bounce, soil compaction, and power hop in tires.
The company also engaged Goldman Sachs in an effort to sell the Italtractor ITM S.p.A. business. This could help alleviate some of the strain on the balance sheet if the sale happens relatively quickly.
Looking forward I wouldn't expect a significant turnaround in demand in the near future, but keep an eye on management's cost-cutting efforts as the year goes on. If Titan International can keep close to breakeven with weak demand, it will set the company up for a profitable bounce when demand grows. We just don't know when that will materialize.
The article Titan International Inc. Struggles With Weak Demand originally appeared on Fool.com.
Travis Hoium has no position in any stocks mentioned. The Motley Fool owns shares of and recommends Titan International. Try any of our Foolish newsletter services free for 30 days. We Fools may not all hold the same opinions, but we all believe that considering a diverse range of insights makes us better investors. The Motley Fool has a disclosure policy.
Copyright 1995 - 2016 The Motley Fool, LLC. All rights reserved. The Motley Fool has a disclosure policy.