Tinder Ignites Match Group Inc.'s Earnings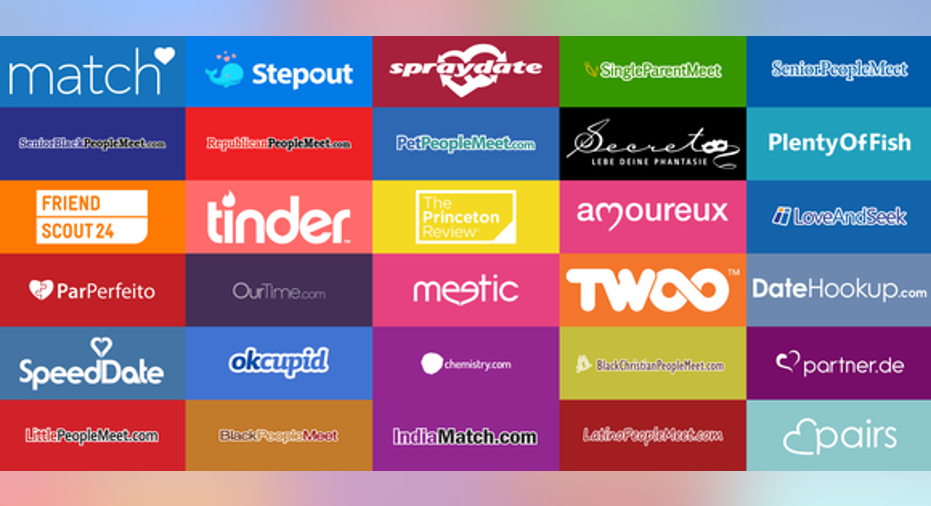 Image Source: Match Group.
Match Group released first-quarter results on May 3, and the world's leading provider of online dating products reported sharply higher sales and profits as love-seekers flocked to its popular apps.
Match Group results: The raw numbers
| Metric | Q1 2016 | Q1 2015 | Growth (YOY) |
| --- | --- | --- | --- |
| Revenue | $285.283 million | $235.069 million | 21% |
| Adjusted EBITDA | $64.586 million | $33.250 million | 94% |
| Adjusted Net Income | $28.226 million | $21.677 million | 30% |
Data Source: Match Group Q1 2016 earnings press release.
What happened with Match Group this quarter?
Total revenue rose 21% year over year to $285 million, and rose 23% when excluding the negative impact of foreign currency movements.
Dating revenue jumped 24% to $260 million, fueled by the strong growth of Tinder and Match's recent acquisition of PlentyOfFish. Non-dating revenue, however, was flat at$25 million, mostly due to lower SAT test preparation course volume at The Princeton Review.
Average paid member count (PMC) leaped 36% to 5.1 million, with Tinder'sPMC surpassing 1 million as of the end of the quarter. Yet average revenue per paying user (ARPPU) declined 10% to $0.54, mostly due to the growth of relatively low-cost services such as Tinder, as well as the continued shift to mobile platforms.
EBITDA (earnings before interest, taxes, depreciation, and amortization) -- adjusted to exclude stock-based compensation expenses, acquisition-related costs, and other special items -- surged 94% to$65 million. And adjusted EBITDA margin improved to 23% compared to 14% in the year-ago quarter, aided by a decrease in sales and marketing expenses as a percentage of revenue as Match Group's sales continue to shift toward brands with lower advertising requirements.
All told, adjusted net income increased 30% to $28 million, operating cash flow soared 88% to$75 million, and free cash flow nearly doubled to$68.5 million. Adjusted EPS, however, fell 18% to $0.11 as a result of a 59% rise in share count from Match Group's November IPO.
Looking forward
Management expects second-quarter dating revenue to grow by between 4% and 5% compared to Q1, with EBITDA margin percentage in the lowtomid-30s, while non-dating revenue is projected to remain flat on sequential basis with aslightEBITDAloss.
Match Group also offered a full-year outlook, including:
Totaldatingrevenuebetween $1.1 billion and $1.14billion.
Single-digitnon-datingrevenuegrowth.
OveralladjustedEBITDA between $410 million and $425million.
"Match Groupposted very strong revenue and adjusted EBITDA growth in the first quarter, driven by exceptional growth at Tinder, solid performance of Meetic and Match, and the PlentyOfFish acquisition," said Chairman and CEOGreg Blatt in a press release. "We expect solid year over year performance throughout the balance of 2016."
The article Tinder Ignites Match Group Inc.'s Earnings originally appeared on Fool.com.
Joe Tenebruso has no position in any stocks mentioned. The Motley Fool recommends Match Group. Try any of our Foolish newsletter services free for 30 days. We Fools may not all hold the same opinions, but we all believe that considering a diverse range of insights makes us better investors. The Motley Fool has a disclosure policy.
Copyright 1995 - 2016 The Motley Fool, LLC. All rights reserved. The Motley Fool has a disclosure policy.