Timeline: Major global recalls in the auto industry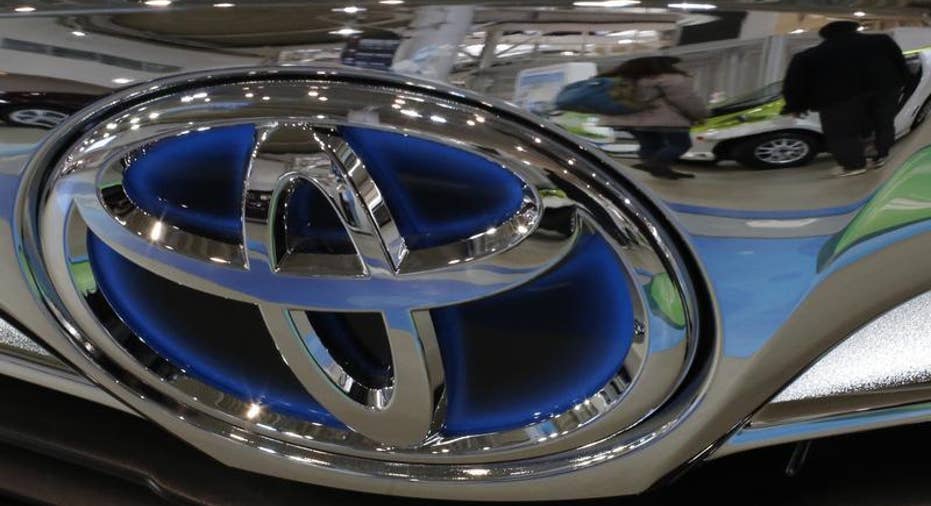 Here are details of some recent major recalls.
January 2010 - Toyota issues a series of recalls covering 5.6 million vehicles in the United States due to sudden acceleration in some vehicles.
March 2010 - GM says it is recalling 1.3 million compact cars covering the 2005-2010 model year Chevrolet Cobalt and 2007-2010 Pontiac G5 in the U.S.; the 2005-2006 Pontiac Pursuit sold in Canada; and the 2005-2006 Pontiac G4 sold in Mexico.
June 2010 - GM announces the recall of 1.5 million trucks, crossovers and cars from model years 2006-2009 as the unit that heats the windshield washer fluid could catch fire.
August 2010 - Toyota recalls 1.3 million Corolla and Matrix cars from 2005-2008 model years in the United States and Canada.
October 2010 - BMW voluntarily recalls 350,000 cars worldwide due to possible brake problems. The problem affects brand 5, 6 and 7 Series models built since 2002.
October 2010 - Toyota will recall a total of about 1.66 million vehicles, mostly in Japan, the United States and China, for problems involving brakes and fuel pumps.
January 2011 - Toyota says it will recall more than 1.7 million vehicles worldwide, bringing its total for recalls to nearly 16 million since late 2009 and dealing a blow to its efforts to restore its reputation for quality.
May 2011 - Honda expands earlier recalls of Honda and Acura vehicles over airbags that could deploy with too much pressure, causing injuries or fatalities, adding more than 833,000 vehicles from model years 2001-2003. This is the fourth time Honda has widened its airbag recall, first announced in 2008. The number of vehicles affected is now 1.65 million.
September 2011 - Honda <7267.T> says it will recall about 960,000 Fit subcompacts and other models globally to repair defects including malfunctioning power window switches.
March 2012 - BMW says it is recalling about 1.3 million cars for repair worldwide due to a possible problem with a battery cable cover in the trunk. The recall affects 5- and 6-Series BMWs built between 2003 and 2010.
October 2012 - Toyota announces a recall of more than 7.4 million vehicles worldwide as a faulty power window switch is a potential fire hazard, the latest in a series of setbacks for Japan's biggest automaker. Toyota has battled its way back from multiple difficulties since 2008, including a series of recalls involving more than 10 million of its vehicles in 2009-11, and supply chains crippled by the tsunami in Japan and floods in Thailand.
November 2012 - Toyota says it will recall 2.77 million vehicles worldwide, including some of its popular Prius hybrid cars, for steering and water pump problems.
January 2013 - Toyota announces a recall of nearly 1.3 million cars globally for two separate defects, including 752,000 Corolla and Corolla Matrix vehicles in the United States to fix airbags that could be deployed inadvertently.
April 2013 - Hyundai Motor Corp <005880.KS> and its Kia Motors affiliate are recalling more than 1.8 million cars and SUVs in the United States to address a potentially faulty switch and a loose headliner, according to U.S. safety regulators.
April 2013 - Four Japanese automakers - Toyota Motor Corp <7203.T>, Honda Motor Co <7267.T>, Nissan Motor Co <7201.T> and Mazda Motor Corp <7261.T> announce they are recalling a total of around 3.4 million vehicles worldwide due to defective airbags supplied by Takata Corp <7312.T>.
(Reporting by David Cutler, London Editorial Reference Unit; Editing by Daniel Magnowski)