Time Warner's HBO vs. Netflix: Which Is a Better Deal?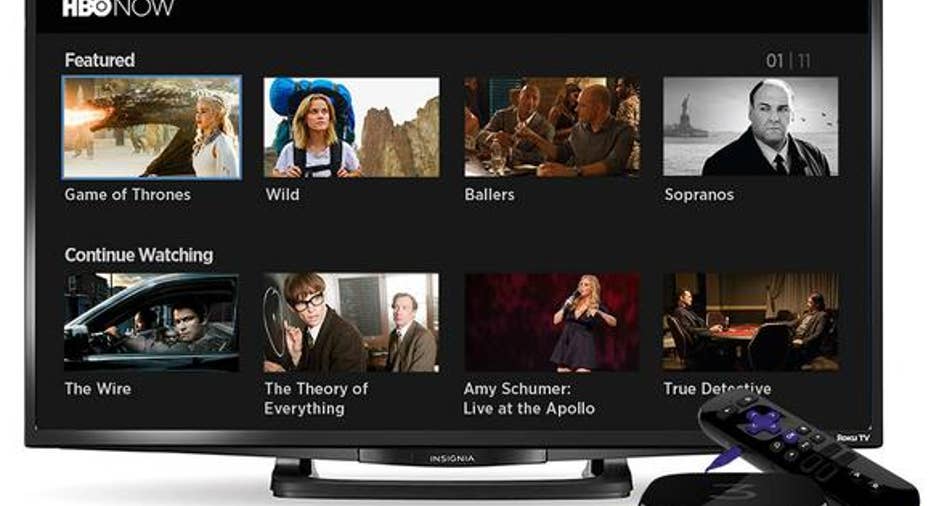 Most people who cut the cord with cable do so in order to save money.
Because of that, many of the people who elect to not pay for a traditional package of channels opt instead to pick one of the major streaming services.Netflix dominates the market with over 66 million paid members globally as of Q3 2015, butTime Warner is attempting to become a major challenger with its HBO Now product.
Unlike the company's HBO Go, which required users to have a pay television subscription, Now is a stand-alone service like Netflix. Users do not need to pay for cable, which opens up HBO to a whole new audience, making it very possible the cord cutters will have to decide whether they want to pay for one over the other or opt for both.
HBO Now is competing with Netflix Source: HBO
Argumentscan be made for either service. Both offer talked-about, top-tier original programming and a library of movies. There are however differences between the services and distinct reasons why people would pick one over the other.
There's no single clear answer for everyone, but if you weigh what each service offers against your particular interests, you should be able to decide whether one, both, or even neither is right for you.
Price: If saving money is your single motivating factor, then Netflix wins. It costs $7.99 per month for a single user watching standard definition, or more commonly $9.99 for multiple HD streams.HBO Now costs $14.99 for HD streaming for an entire household.
Both companies say their multistreamsubscriptions are for people living under the same roof, but neither has taken any serious action to stop password sharing.
Both services are good values, and for many cord cutters, spending under $25 for Netflix and HBO is a bargain compared to cable, but in pure price Netflix is cheaper.
Original dramas and comedies: In some ways, Netflix followed the HBO model in launching its originals efforts. The company has commissioned high-quality shows from top-tier creators and produced impressive results -- exactly like its rival has done for years. Currently, both services have some of the most-loved dramas on television. Netflix has House of Cards, Narcos, four series set in the Marvel universe,Orange is the new Black, and a handful more. HBO offersGame of Thrones,The Leftovers, True Detective, and a bunch of others.
In comedy, HBO hasVeep,Girls, andSilicon Valleyatop its slate while Netflix offersUnbreakable Kimmy Schmidt, Master of None, andW/ Bob & David. Both services also have an impressive array of new and archival stand-up specials.
Overall, it's hard to argue against either company when it comes to originals and this is a draw where a winner would only be declared by someone who prefers sayGame of ThronesoverHouse of Cards or the reverse.
Archives: HBO and Netflix both offer a selection of movies from other companies, but Netflix goes deeper here. In addition, the two services also offer older television shows, but HBO's offering is limited to its past series. Netflix has a much deeper array of off-network and cable archives.
Netflix has its own shows and a deep archive. Source: Netflix
In movies, it's close, with Netflix winning on pure volume with top-tier titles being pretty equal. In TV, however, unless you really love old HBO shows, Netflix has more and more diverse offerings, tipping this category to the streaming leader.
Sports, news, and talk:Netflix has mostly ignored the categories aside from being a good source of documentaries. It does have a talk show from Chelsea Handler coming in 2016, but aside from that it offers no timely content and does not offer anything in sports.
HBO, however, has a rich array of talk and sports content (which sometimes overlaps). It has Bill Maher's talk show, John Oliver's current events comedy seriesLast Week Tonight, andReal Sports with Bryant Gumbel. It also has an upcoming talk show from former ESPN personality Bill Simmons and will soon expand its news partnership with Vice into a daily program. On top of that HBO also offers live boxing and occasional dips into other sports like itsHard KnocksNFL series.
In this area, HBO is the hands-down winner.
Overall:In an ideal world, cord cutters would simply replace cable with Netflix and HBO, but if they have to choose one, HBO is the better value because it has such a large edge in topical programming. Yes, it costs more, butLast Week Tonight, Maher, and the existing and upcoming Vice shows make HBO's offering more than just a deep collection of movies and TV shows.
Aside from Netflix lacking topicality and live, in-the-moment content, both services are very similar. If you don't care about news, current events, or sports (mostly boxing) then it really comes down to which originals you like better. For many, that would be a flip of a coin or an edge to Netflix just for being cheaper.
The article Time Warner's HBO vs. Netflix: Which Is a Better Deal? originally appeared on Fool.com.
Daniel Kline has no position in any stocks mentioned. He is a Netflix and HBO subscriber rarely watching either. The Motley Fool owns shares of and recommends Netflix. The Motley Fool recommends Time Warner. Try any of our Foolish newsletter services free for 30 days. We Fools may not all hold the same opinions, but we all believe that considering a diverse range of insights makes us better investors. The Motley Fool has a disclosure policy.
Copyright 1995 - 2015 The Motley Fool, LLC. All rights reserved. The Motley Fool has a disclosure policy.