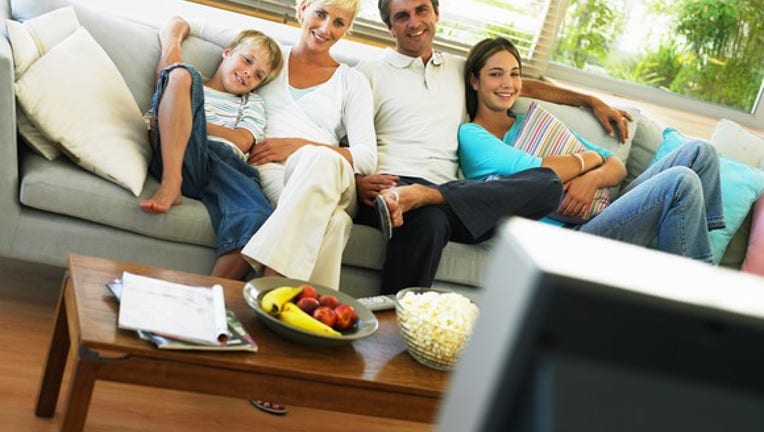 Time Warner (NYSE: TWX) recently posted first-quarter earnings results that were highlighted by improvements in revenue, earnings, and profitability even as the media giant prepares to merge with AT&T (NYSE: T) later this year.
Here's how the headline results compared to the prior-year period:
Data source: Time Warner's financial filings.
What happened this quarter?
Time Warner overcame declining profits at the Turner broadcasting segment to post solid earnings growth overall. Its other divisions -- especially Home Box Office -- more than made up for the slack caused by a slowly declining pay TV subscriber base.
Image source: Getty Images.
Highlights of the quarter included:
Turner, Time Warner's biggest division, increased revenue by 6% due to higher rates in international markets. Advertising revenue declined, though, as the U.S. pay TV subscriber base continued to trend lower. Profitability in the division ticked lower despite solid ratings in broadcasting events including the NCAA Men's Basketball Tournament.
HBO logged a 4% revenue increase due to a mix of both higher prices and subscriber growth. Operating income surged by 22% to $583 million, which more than made up for the decline at Turner. The pay service had several hits during the quarter, including Big Little Lies and new seasons of Silicon Valley and Veep.
The Warner Bros. studios expanded sales by 8% and operating income by 15% thanks to a string of theatrical hits including The LEGO Batman Movie.
What management had to say
CEO Jeff Bewkes didn't address the slipping results at Turner, but instead focused on broader growth within the business. "We're off to a strong start in 2017," he said in a press release, "as we continue to benefit from the investments we're making in the best content while also developing new revenue streams that will drive growth and meet consumer demand for great experiences." These new sales streams include the recently launched streaming video service called Boomerang.
In a nod to the content-driven nature of the business, management credited several hits with driving HBO's strong results. "Home Box Office shined in the quarter," Bewkes explained, "highlighted by our limited seriesBig Little Lies, which was both a critical and cultural breakout.Last Week Tonight withJohn Oliveris having its most-watched season to date, and we recently had the much anticipated returns ofSilicon ValleyandVeep."
Looking forward
Bewkes and his executive team still see their merger with AT&T closing before the end of this year and they noted that it is making progress through the required regulatory reviews right now. Because of that pending acquisition, Time Warner isn't currently providing forecasts about its operating outlook.
However, to kick off its new fiscal year, the company has already shown investors how it could post broad growth across its major divisions despite a softening pay TV market that's adding pressure to the broadcast segment. Yes, falling advertising revenue in the U.S. can't be fully offset by higher rates and improving subscriber numbers in other markets. But if it keeps churning out popular content across its network, HBO, and studio segments, Time Warner seems poised to continue expanding its sales and profit base.
10 stocks we like better than Time WarnerWhen investing geniuses David and Tom Gardner have a stock tip, it can pay to listen. After all, the newsletter they have run for over a decade, Motley Fool Stock Advisor, has tripled the market.*
David and Tom just revealed what they believe are the 10 best stocks for investors to buy right now... and Time Warner wasn't one of them! That's right -- they think these 10 stocks are even better buys.
Click here to learn about these picks!
*Stock Advisor returns as of May 1, 2017
Demitrios Kalogeropoulos has no position in any stocks mentioned. The Motley Fool recommends Time Warner. The Motley Fool has a disclosure policy.