Time to Sell Sparton Corporation? Investors Think So -- and So Does Management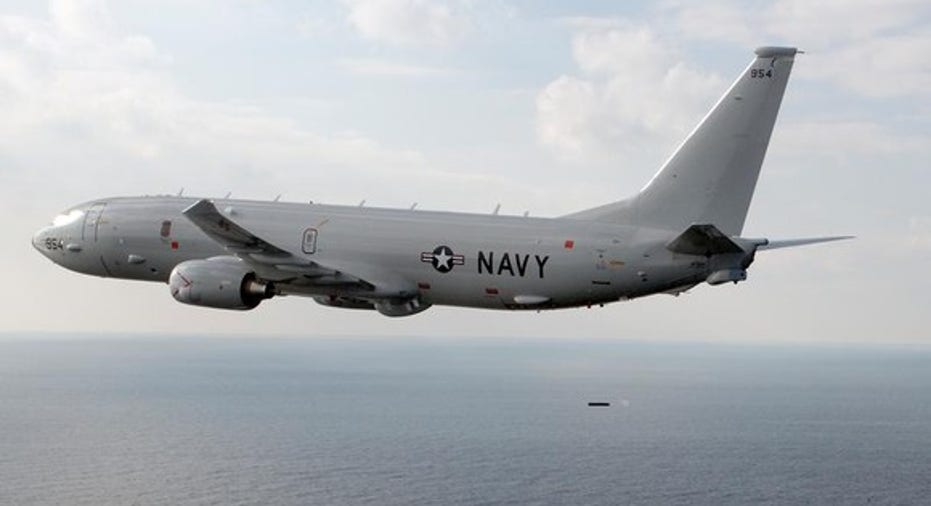 Tiny defense contractor Sparton Corporation (NYSE: SPA) -- the U.S. Navy's preferred provider of sonobuoys used to track hostile submarines -- shed 7% of its market capitalization on Wednesday after reporting earnings after close of trading Tuesday. What was it, though, that upset investors so much about Tuesday's results?
Let's find out.
Image source: U.S. Navy.
Sparton Corporation, spartan profits
Reporting on its fiscal third-quarter 2017 results, Sparton advised that:
Quarterly sales declined 6.7% to $95.4 million.
Gross profit margins on what revenue it did collect also contracted -- down one full percentage point to 17.7%.
Operating margins -- never great to begin with -- also declined 100 basis points to 1.6%.
And on the bottom line, Sparton earned just $0.04 per share -- 67% less than in last year's third quarter.
These were not good results, and Sparton's interim CEO, Joseph Hartnett, made no bones about that: "We are not satisfied with the quarter's results," said Hartnett, blaming "unexpected delays in a couple of customer programs" in the company's military and industrial businesses for the shortfall in sales.
Examining the crystal ball
Nevertheless, Sparton is hoping to bounce back somewhat in the fourth quarter, guiding investors to expect sales of between $97 million and $101 million in the company's fourth and final quarter of its fiscal year, with gross margins improving somewhat into the 18% range.
Given that we're now nearly halfway through Sparton's Q4, one would think management probably has a good view of how the quarter is playing out -- and that could be a problem. Here's why:
Assuming its projections prove correct, Sparton should end this year with about $392 million in total sales. Unfortunately, that would work out to a sales decline of 6.4% for the full year -- nearly as bad as the third-quarter results that sparked this week's sell-off. Worse, Sparton seems likely to compound that revenue decline by posting weaker profit margins.
Look at it this way: Last year, $419 million in sales at 19% gross margins yielded only $13 million in operating profit for Sparton. By my calculations, $27 million less revenue, at lower profit margins, could easily slice a further $10 million off Sparton's operating profit. Thus, while most Wall Street analysts are still holding out hope that Sparton will earn $1 a share or so this year, I see it as very likely the company will fall short of that goal.
Time to exit?
It's little wonder, then, that investors are heading for the exits at Sparton this week. What's more interesting is that Sparton management seems to be looking for an "out" as well. As the press release noted, Sparton is currently in the process of "exploring a possible sale of the Company." And I have to say that, although Sparton's lack of profits and declining sales make the stock look pretty unattractive as is, its stock does sell for a much lower price-to-sales ratio than is ordinarily found in the defense sector. In fact, with its price-to-sales ratio at less than 0.5, I see plenty of room for a would-be acquirer to pay a premium for Sparton and still come out ahead on the deal.
While "there can be no assurance that such a sale will occur," absorbing Sparton into a larger defense contractor just might be the best solution for this business -- and for its investors as well.
10 stocks we like better than SpartonWhen investing geniuses David and Tom Gardner have a stock tip, it can pay to listen. After all, the newsletter they have run for over a decade, Motley Fool Stock Advisor, has tripled the market.*
David and Tom just revealed what they believe are the 10 best stocks for investors to buy right now...and Sparton wasn't one of them! That's right -- they think these 10 stocks are even better buys.
Click here to learn about these picks!
*Stock Advisor returns as of May 1, 2017.
Rich Smith has no position in any stocks mentioned. The Motley Fool has no position in any of the stocks mentioned. The Motley Fool has a disclosure policy.