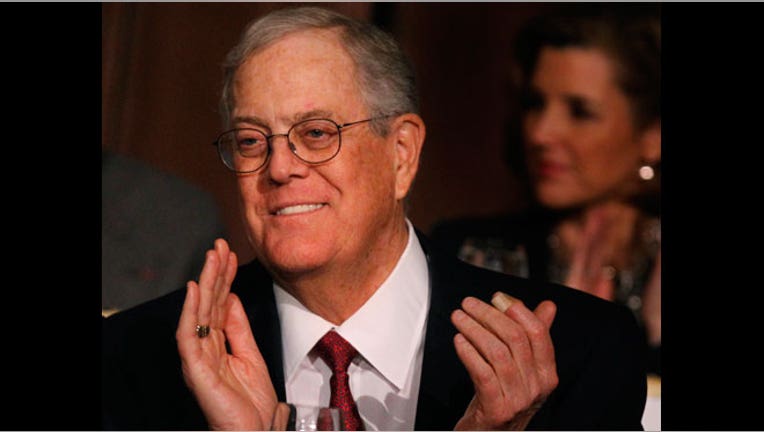 Meredith Corp. (NYSE:MDP) has lined up financing commitments from several banks as well as the billionaire Koch brothers in pursuit of a takeover of Time Inc., (NYSE:TIME) people familiar with the situation said, a deal that would unite two big magazine publishers trying to find their way in the digital media era.
Time shares soared on the reports.
| Ticker | Security | Last | Change | %Chg |
| --- | --- | --- | --- | --- |
| TIME | n.a. | n.a. | n.a. | n.a. |
| MDT | MEDTRONIC PLC | 87.60 | +0.61 | +0.70% |
Meredith recently approached Time Inc. about a deal and indicated it had secured financing, including $600 million from a private-equity subsidiary of Koch Industries, one of the people said.
Two Meredith executives denied that any negotiations were under way.
Meredith, publisher of titles such as Better Homes and Gardens and Family Circle, and Time Inc., owner of People, Sports Illustrated and the flagship Time, have had talks toward a potential merger on multiple occasions, but it hasn't come to fruition thus far.
More From FOXBusiness.com...
Meredith in 2013 came close to acquiring most of Time Inc.'s magazines but the talks fell apart. Early this year, Meredith was again in the hunt to purchase Time Inc. until Time Inc. ended the process.
One issue Meredith has confronted is putting together the financing necessary to complete a takeover of Time Inc., which has a market capitalization of $1.26 billion.
The injection of equity from the Koch brothers, then, is significant. The conglomerate Koch Industries Inc. is one of the largest privately owned companies in the U.S. and is controlled by the billionaire industrialist brothers Charles and David Koch, who are widely known for supporting a conservative and libertarian political agenda.
The New York Times first reported Meredith's pursuit of Time Inc. and arrangement with the Koch brothers.
Koch Industries couldn't immediately be reached for comment.
The Meredith-Time Inc. deal talks come as magazines big and small are trying to develop new lines of digital revenue -- from online video to e-commerce -- that can replace sinking print ad and circulation revenue.
The pressure is spawning consolidation. Hearst Corp. last month agreed to acquire Rodale, publisher of Men's Health and Runner's World, and Rolling Stone is for sale.
Time Inc., with iconic brands but a business that has been under stress, is a logical target for the right buyer. Its shares have lost more than one-third of their value in the past three years as it has struggled to weather industrywide pressures.
The company has tried to pare costs through several rounds of buyouts and cuts, and has scaled back the circulation and frequency of some of its biggest titles. Its chief executive, Rich Battista, is betting on areas such as video and branded content. This week, the company announced a new subscription streaming service called Sports Illustrated TV for $4.99 a month.
While nonmagazine revenue sources at Time Inc. are expected to reach $1 billion this year, that isn't compensating for the weakening print business. Third-quarter revenue declined 9% to $679 million from $750 million in the same period last year.
Time Inc. had about $1.2 billion in long-term debt as of Sept. 30.
Meredith is betting that the combined digital audiences and scale of the two companies will enable it to better compete with Facebook Inc. and Google Inc. for digital advertising dollars.
If successful, Meredith would be expected to move quickly to slash expenses by moving Time Inc.'s human resources, finance and legal operations back to its headquarters in Des Moines, said one person familiar with Meredith's thinking earlier this year. In prior acquisitions, Meredith also moved consumer marketing and production functions to its home office while leaving editorial staffers in place.
Meredith would also be able to offer attractive subscription packages -- its Allrecipes and EatingWell brands, for example, with such Time Inc. food-related titles as Cooking Light and Food & Wine, or its Better Homes & Gardens with Time Inc.'s Real Simple -- in a bid to boost circulation revenue.
(END) Dow Jones Newswires