Time for More Capacity Cuts at Delta Air Lines?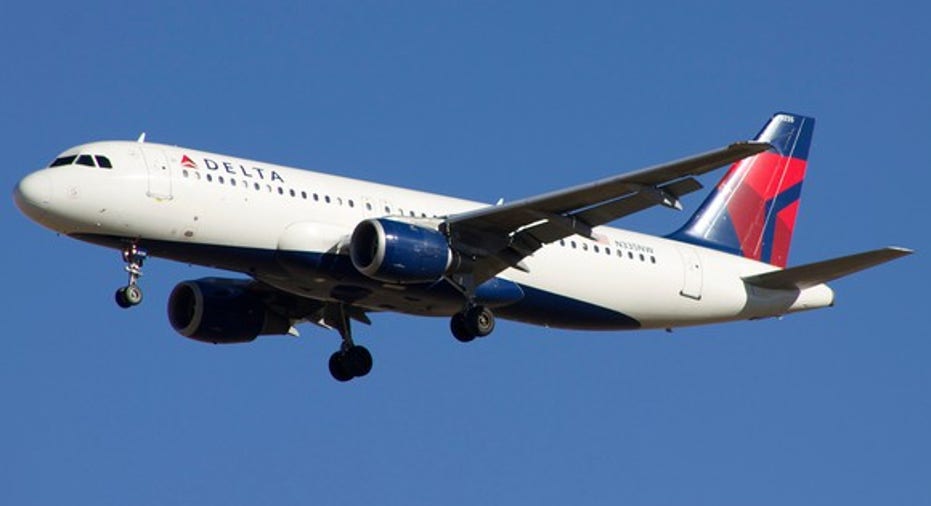 Back in April, Delta Air Lines executives assured investors that the company would return to unit revenue growth by the end of 2016. Management also committed to acting decisively to address any potential change in the demand environment going forward.
Unfortunately, Delta's passenger revenue per available seat mile (PRASM) has fallen short of expectations again in the past couple of months. As a result, while Delta already trimmed its capacity plans in May, it could announce further capacity cuts along with its Q2 earnings report later this month.
Demand seems shaky
On Delta's Q1 earnings call, President Glen Hauenstein stated that trends were already starting to improve in the domestic, transpacific, and Latin America regions, leaving only the transatlantic region as a laggard. This made it seem like the carrier's unit revenue recovery, while slow-moving, was still on track. For Q2, Delta projected that its PRASM would decline 2.5%-4.5%: slightly better than its 4.6% decline in Q1.
However, Delta has been hit by another round of domestic fare weakness recently, particularly related to last-minute business travel bookings. The company now expects to report a Q2 year-over-year PRASM decline of about 5%.
Delta missed its unit revenue guidance for a second straight quarter in Q2. Image source: The Motley Fool.
This means that Delta's Q2 unit revenue decline is shaping up to be in line with the company's Q3 2015 performance. In that quarter, it reported a 4.9% drop in PRASM: its worst result since the dark days of 2009. Thus, Delta appears to be no closer to a unit revenue recovery than it was a year ago.
Existing cuts probably aren't enough
At Delta's investor meeting in mid-May, the company revealed that it was reducing its planned growth rate for Q4 by 1 percentage point. Domestic scheduled capacity growth now slows from about 5% in the first half of the year to 2.5% by Q4. In the international arena, Delta plans to reduce capacity in the transpacific and Latin America regions in Q4 while holding transatlantic capacity roughly flat.
Nevertheless, it's doubtful that this will be enough to get PRASM growing again. Delta's international capacity was already declining on a year-over-year basis in the first half of the year. Furthermore, the impact of "Brexit" will only make the transatlantic demand environment worse.
In the domestic market, while Delta already plans to cut its growth rate in half, it's not clear that the market can support any capacity growth without negatively impacting unit revenue.
Delta can't let this slide
Delta has attained a significant valuation premium over its legacy carrier peers in the past year or so due to its relative consistency. It has already jeopardized that valuation premium by missing its goal of returning to unit revenue growth by the end of 2015. Delta will lose a lot of credibility with investors if it can't get PRASM growing by the end of 2016, either.
There are some bright spots that could contribute to a unit revenue recovery later this year. For example, Delta is starting to sell extra-legroom "Comfort+" seats as a separate fare, rather than as an upgrade to regular economy tickets. This initiative should bolster Delta's ancillary revenue. Furthermore, the strengthening yen will boost unit revenue in Japan, one of Delta's most important international markets.
However, the persistent fare weakness for last-minute bookings suggests that companies are cutting back on travel spending. The Brexit referendum has added a new layer of uncertainty that could prompt businesses to tighten their purse strings.
In this context, Delta may need to cut capacity much more aggressively for the fall season, especially in the domestic market. Fortunately, Delta has an abundance of old planes that can be retired on short notice and at minimal cost -- so there's nothing to stop it from taking decisive action. That's exactly what it should do.
The article Time for More Capacity Cuts at Delta Air Lines? originally appeared on Fool.com.
Adam Levine-Weinberg is long January 2017 $40 calls on Delta Air Lines. The Motley Fool has no position in any of the stocks mentioned. Try any of our Foolish newsletter services free for 30 days. We Fools may not all hold the same opinions, but we all believe that considering a diverse range of insights makes us better investors. The Motley Fool has a disclosure policy.
Copyright 1995 - 2016 The Motley Fool, LLC. All rights reserved. The Motley Fool has a disclosure policy.