Time delayed viewing shows how 'The Good Doctor' is a hit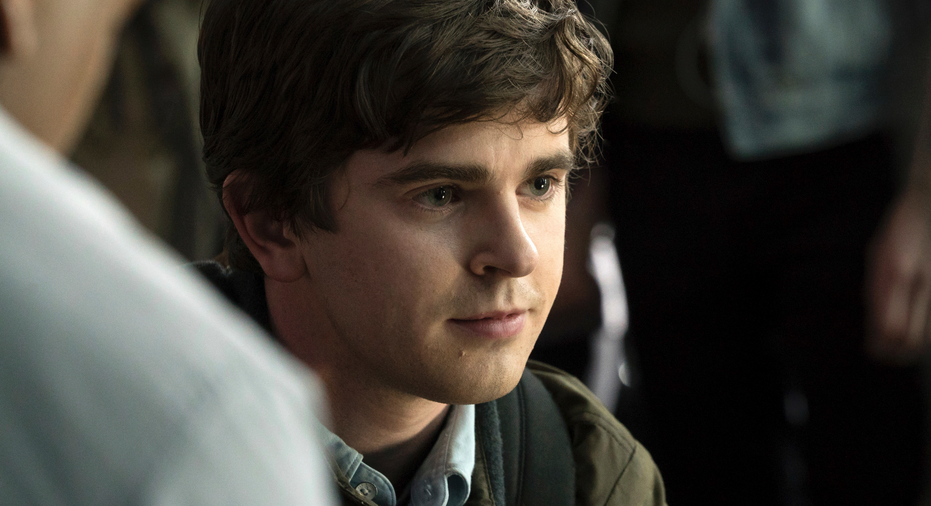 ABC's new drama about a surgeon on the autism scale, "The Good Doctor," is a bona fide hit, and it takes a little time to recognize the magnitude.
Last week's episode was the most popular show on the network, the Nielsen company said.
A look at newly released Nielsen data for "The Good Doctor" and other programs illustrates the extent to which television viewers make their own schedules now. An estimated 11.3 million people watched the drama's debut on Sept. 25, but that number swelled by 69 percent — to 19.2 million — when you add in the people who saw it on a delayed basis within seven days.
More people actually watched ABC's "Designated Survivor" on a delayed basis than watched its season premiere on the first night, Nielsen said.
Fox's "The Orville" and ABC's "How to Get Away with Murder" both increased their season debut viewership by more than 80 percent through delayed viewing.
Meanwhile, hardly anyone records sports events for later viewing; NBC's "Sunday Night Football" had 16.74 million viewers that night, and 16.8 million when you add in the seven-day figures. Same thing for news programs, with CBS' "60 Minutes" increasing its 12.46 million first-night viewership to 12.89 million through the full week.
Nielsen's figures for last week — taking into account only viewing on the night a show originally aired — had seven pro football games or wraparound football coverage among the 20 most-watched programs, Nielsen said.
CBS was the most popular network in prime time, averaging 8.9 million viewers. NBC had 7.3 million, ABC had 4.7 million, Fox had 2.9 million, the CW had 1.61 million, Telemundo had 1.57 million, Univision had 1.5 million and ION Television had 1.2 million.
TBS, with its baseball playoff coverage, was the week's most popular cable network with a 3.54 million average viewership in prime time. ESPN had 2.63 million, Fox had 2.12 million, MSNBC had 1.52 million and USA had 1.35 million.
ABC's "World News Tonight" topped the evening newscasts with an average of 8.7 million viewers. NBC's "Nightly News" had 8.1 million and the "CBS Evening News" had 6.3 million.
For the week of Oct. 9-15, the top 10 shows, their networks and viewerships: "NFL Post Game," CBS, 16.58 million; NFL Football: N.Y. Giants at Denver, NBC, 16.16 million; NFL Football: Philadelphia at Carolina, CBS, 14.58 million; "NCIS," CBS, 13.61 million; "60 Minutes," CBS, 13.34 million; "The Big Bang Theory," CBS, 13.14 million; "Sunday Night Football Pre-Kick," NBC, 11.73 million; "Bull," CBS, 11.26 million; "The Voice" (Tuesday), NBC, 11.09 million; "This is Us," NBC, 11.02 million.
___
ABC is owned by The Walt Disney Co. CBS is owned by CBS Corp. CW is a joint venture of Warner Bros. Entertainment and CBS Corp. Fox is owned by 21st Century Fox. NBC and Telemundo are owned by Comcast Corp. ION Television is owned by ION Media Networks.
___
Online:
http://www.nielsen.com