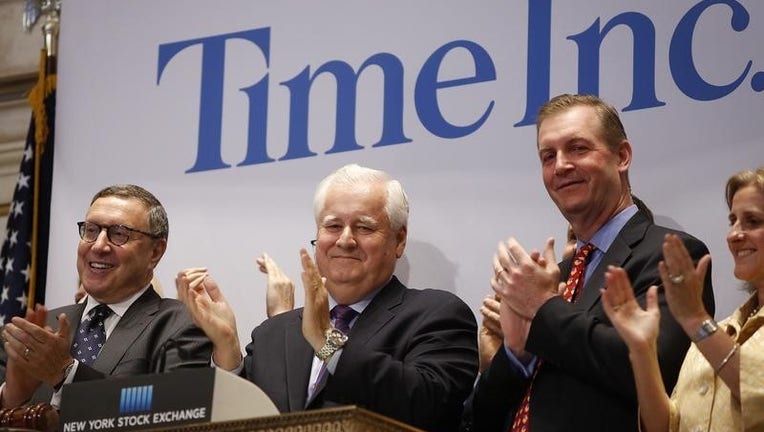 Weeks after Time Inc. decided to not to sell itself, the media company said Wednesday that its executive chairman would resign.
Time also cut its dividend and said it would no longer offer revenue forecasts, highlighting the challenges the company faces as it tries to find a path forward in the changing media landscape.
Executive Chairman Joe Ripp, who was CEO until last fall and was expected to stay with the company until September 2018, will resign.
John Fahey, Time's current lead independent director, will then become nonexecutive chairman at the June shareholder meeting.
Mr. Ripp was CEO from September 2013 to September 2016 and a director since November 2013.
The company cut its quarterly dividend to 4 cents a share, down from 19 cents a share previously, to help reduce debt.
The company also said it would no longer provide quarterly or annual revenue forecasts as the company said it is undergoing fast changes and wants to focus on longer-term targets.
Time Inc., which publishes People, Sports Illustrated, Fortune and its namesake Time, was founded in 1922 and boasts millions of subscribers for its largest titles. But like many media companies, Time has struggled with declining circulation and falling print advertising rates that have yet to be offset by rising digital revenue.
Nevertheless, Time has made a number of moves, acquiring digital content and ad technology companies meant to generate new streams of growth. The company has said that it expects to bring in more than $600 million in digital advertising revenue this year.
Time also released quarterly results.
It said total advertising revenue fell 8% to $331 million, as a 32% increase in digital advertising wasn't enough to offset a 21% decline in print.
Circulation revenue, which includes both subscription and newsstand sales, fell 14% to $205 million.
In all for its first quarter, the company reported a loss of $28 million, or 29 cents a share, compared with a loss of $10 million, or 10 cents a share, in the same quarter the year before.
When certain charges were excluded, the company posted an adjusted loss of 18 cents a share.
Total revenue fell 7.8% to $636 million.
Analysts polled by Thomson Reuters had expected an adjusted loss of 15 cents a share on revenue of $641.8 million.
Write to Austen Hufford at austen.hufford@wsj.com