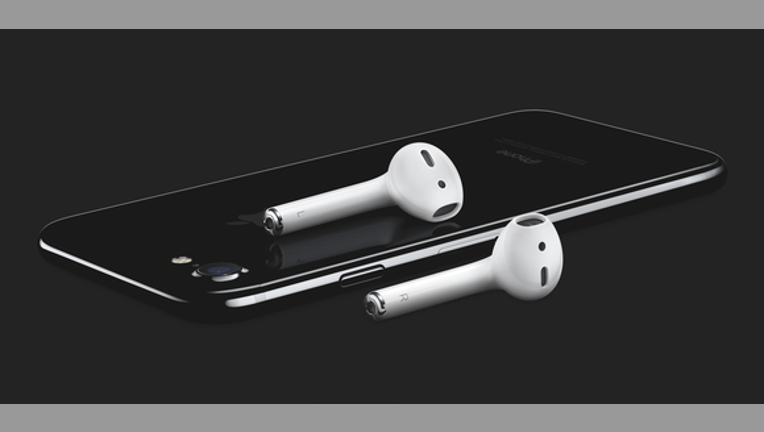 It's not unheard of for Apple's (NASDAQ: AAPL) super-active rumor mill to hurt sales. Speculation about what the company may or may not have in the pipeline is a daily activity, and few companies or products generate this level of attention and hype. Some of this is arguably self-inflicted, since a culture of secrecy just makes people all that much more curious. The benefit of hype is that it translates into excitement in short order. The tough part for Apple is that rumors about the next big thing can sometimes cause consumers to not buy the current big thing.
This is nothing new, but it's rather pronounced this year.
Image source: Apple.
It's different this time
When asked about a recent 451 Research report that suggested that iPhone purchase intent was at a nine-year low, while retention rates have been declining toward 80%, CEO Tim Cook pointed to one likely culprit: rumors. Here's Cook on the earnings call last night (emphasis added):
There are a few reasons why the rumor mill and related purchase delays could be more prominent this year. For starters, this is the first time in the iPhone's history that Apple has used the same overall design for a third year running, so the market is itching for a redesigned form factor. There weren't really any compelling headline selling features, either. Some consumers may not have upgraded to the 7 or 7 Plus for these reasonsand are anxiously awaiting the next model (myself included). This year's iPhone will also be Apple's 10th-generation model, which raises expectations even further given the importance of the milestone.
Stop me if you've heard this one before
If this all sounds familiar, that's because a similar storyline played out in late 2011, just days after Steve Jobs' death. The iPhone 4s had been unveiled the day before Jobs' passing, but rumors about the device had start to hurt sales of the iPhone 4. On the fiscal fourth-quarter 2011 conference call, the rumors were a prevalent theme. Here's then-CFO Peter Oppenheimer:
Cook, who had just been officially named CEO a few months prior, chimed in:
The good news is that any purchase delays that are caused by rumors are merely that: delays. That limits the impact to the short term, while Apple's high customer loyalty maximizes the likelihood that customers will still buy an Apple device when the time is right and won't defect to another platform. The vast majority of those sales aren't lost, although some small percentage of users may switch.
Sorry, Tim, but talking about the next iPhone is kind of my job.
10 stocks we like better than AppleWhen investing geniuses David and Tom Gardner have a stock tip, it can pay to listen. After all, the newsletter they have run for over a decade, Motley Fool Stock Advisor, has tripled the market.*
David and Tom just revealed what they believe are the 10 best stocks for investors to buy right now... and Apple wasn't one of them! That's right -- they think these 10 stocks are even better buys.
Click here to learn about these picks!
*Stock Advisor returns as of May 1, 2017
Evan Niu, CFA owns shares of Apple. The Motley Fool owns shares of and recommends Apple. The Motley Fool has a disclosure policy.