Tiger Woods' event out of Congressional, looking for sponsor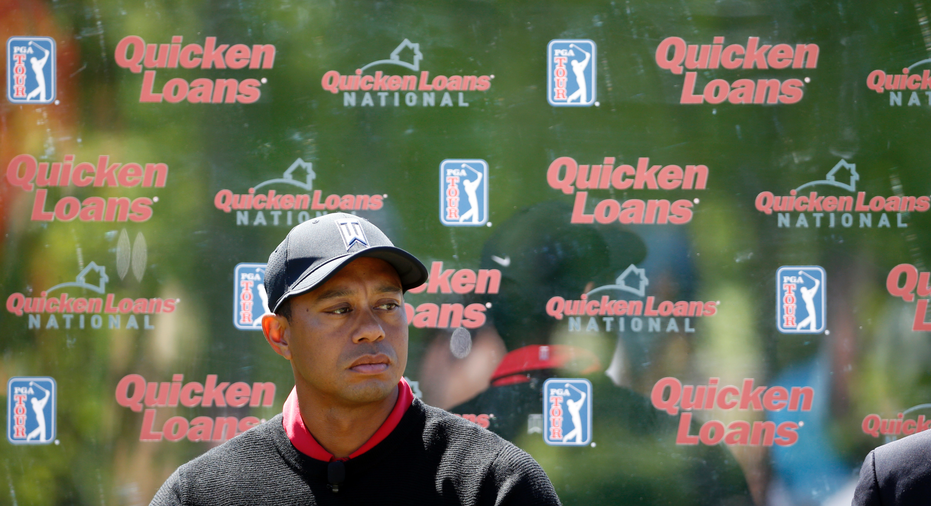 The tournament that Tiger Woods launched 10 years ago remained on next season's PGA Tour schedule.
Still to be determined is where — and if — it is held.
Quicken Loans has not renewed as title sponsor, and the PGA Tour felt it had no choice but to opt out of its contract to play at Congressional in 2018 and 2020. But that doesn't necessarily mean the end of the tournament, or even golf in the Washington, D.C., area.
For now, The National is scheduled to be played from June 28 through July 1 at a course to be determined.
"We are in discussions with Quicken on extending our partnership, but as we sit here today, we have not concluded those discussions," PGA Tour Commissioner Jay Monahan said Tuesday.
The tournament began in 2007 as the AT&T National to benefit the Tiger Woods Foundation, with golf's biggest name as the host. It had a military theme and was held around the Fourth of July outside the nation's capital.
Detroit-based Quicken Loans took over as title sponsor in 2015. By then, Woods was struggling with injuries, and the timing of the event between the U.S. Open and British Open meant a weaker fielder than when it began. Woods wound up playing just six of 10 years as he coped with issues off the course and with injuries.
The tournament was held for two years at Aronimink outside Philadelphia when Congressional was getting ready for the 2011 U.S. Open. Since then, it has been played at the Robert Trent Jones Golf Club in Virginia and this year at the TPC Potomac at Avenel Farm down the road from Congressional.
Mark Steinberg, Woods' agent at Excel Sports, said Woods' foundation is speaking to potential sponsors, including Quicken Loans. One possibility for Quicken Loans to renew is for the tournament to move to Detroit.
"That's clearly been something that has been discussed, but not in great detail at this point," Steinberg said.
Even so, he said the goal is to stay in the Washington area.
"We've built up a lot of synergy in the market. Ideally, we'd like to stay there," Steinberg said. "But nothing is off the table. We are discussing any and all options. If that's what Quicken has a great desire for, we would try to make that work."
The PGA Tour season will look much different in 2018-19 when The Players Championship moves back to March and the PGA Championship is held in May. The tour also intends to end its FedEx Cup season around Labor Day, meaning that at least two tournaments would have to move to the fall or go away.
Monahan was not ready to consider a move to Detroit if it came to that.
"We're focused on D.C. We're hopeful we're going to find a solution," he said. "There's a lot of markets that want to have a PGA Tour event. I can sit here and we can talk about who they are. But that's really not where we're at. It's a matter of trying to be in a market that's been very good to us. And if we get to a place where we can't accomplish that, then you've got to look at what those alternatives are and what fits best. But we're not there yet."