Tiffany Sales Rise, Sending Shares Higher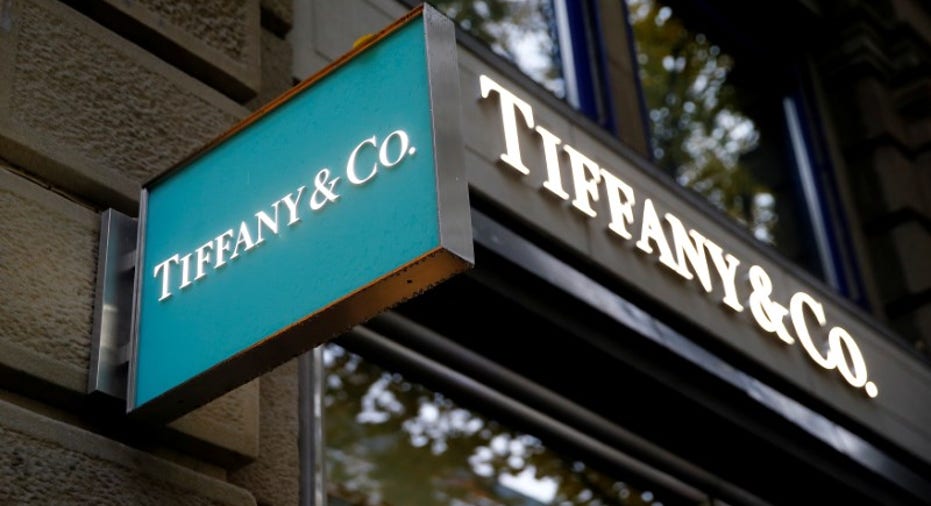 Tiffany & Co. reported a surprise increase in sales in the latest quarter thanks to growth in some international markets, aided by currency effects, and the jewelry seller said same-store sales fell less than feared.
Shares rose 2.1% to $79.75 in premarket trading.
Chief Executive Frederic Cumenal noted some "early signs" of improving sales trends, though he warned that "we clearly need more positive data over time before this can be considered an inflection point."
Same-store sales declined 2%, better than the 2.8% drop projected by analysts surveyed by Consensus Metrix. The company posted a modest increase in fashion jewelry sales, though this was offset by weakness in other categories.
Mr. Cumenal also noted a smaller sales decline in the U.S. from a year earlier. The results from Tiffany come after Signet Jewelers Ltd. last week posted better-than-expected profit in its October quarter, and gave an upbeat forecast for earnings during the holiday quarter.
In the Americas, Tiffany's sales fell 2%. However, the company's sales in Japan, which climbed 13%, benefited from the strengthening yen versus the U.S. dollar. Excluding currency effects, sales in Japan fell 4% compared with a year ago. Sales in the Asia-Pacific region rose 4%, or 3% in constant currency.
Overall, Tiffany earned $95.1 million, or 76 cents a share, compared with $91 million, or 70 cents a share, a year earlier. Analysts, polled by Thomson Reuters, expected 67 cents a share.
Total sales rose 1.2% to 949.3 million, while analysts expected sales to drop to $923.7 million.
Write to Joshua Jamerson at joshua.jamerson@wsj.com