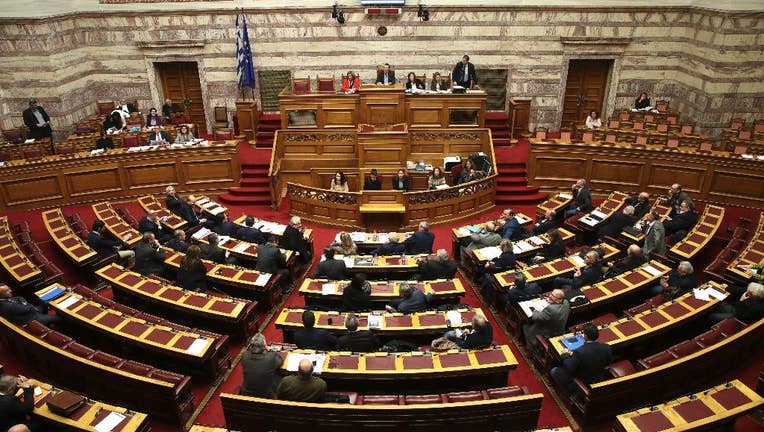 About 5,000 Greek pensioners have marched peacefully through central Athens to protest years of cuts to their pensions under the country's bailout commitments.
The protest came as lawmakers prepared to vote on the left-led government's bid to give pensioners a one-off Christmas bonus next week, to compensate for a holiday bonus scrapped by creditors.
The promised handout has heightened tensions with creditors, who say the government should have sought clearance first.
But protesting pensioners said Thursday the bonus was too small.
Efstathios Bozos says it's "just a tip" that does little to compensate for a 50 percent reduction in pensions over recent years.
Greece has imposed income reductions, tax hikes and reforms since 2010 to secure the rescue loans preventing the country's bankruptcy and exit from the euro currency.