This Week: New home sales, GDP, Best Buy earns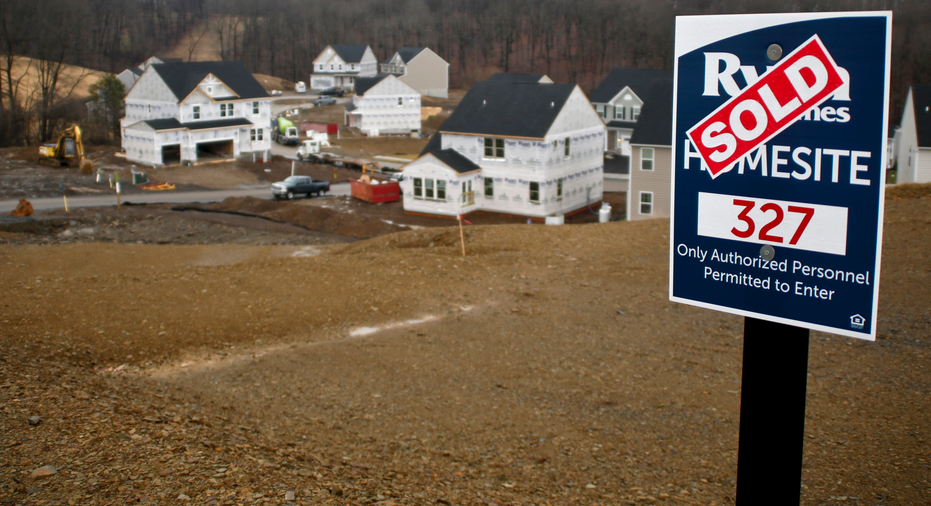 A look at some of the key business events and economic indicators upcoming this week:
SPOTLIGHT ON HOUSING
The Commerce Department issues on Monday its tally of new home sales in January.
Sales of new U.S. homes skidded 9.3 percent in December to a seasonally adjusted annual rate of 625,000. That was the biggest drop in more than a year. Economists expect the pace of sales accelerated last month. New home sales are volatile from month to month, but 2017 was a strong year overall, with sales climbing 8.3 percent from 2016.
New home sales, seasonally adjusted annual rate, by month:
Aug. 559,000
Sept. 639,000
Oct. 599,000
Nov. 689,000
Dec. 625,000
Jan. (est.) 645,000
Source: FactSet
SLOWER GROWTH?
Economists project that the U.S. economy's rate of growth slowed in the last three months of 2017.
They predict that growth, as measured by the gross domestic product, increased at a 2.6 percent rate in the fourth quarter. That would be down from the previous two quarters, when the economy posted consecutive gains of just above 3 percent. The Commerce Department delivers its latest quarterly estimate of U.S. economic growth Wednesday.
GDP, seasonally adjusted annual rate, by quarter:
Q3 2016: 2.8
Q4 2016: 1.8
Q1 2017: 1.2
Q2 2017: 3.1
Q3 2017: 3.2
Q4 2017 (est.): 2.6
Source: FactSet
ON A ROLL
Wall Street expects that Best Buy capped a strong 2017 with more gains.
Financial analysts are forecasting the consumer electronics retailer will report Thursday that its fiscal fourth-quarter earnings and revenue increased from a year earlier. Best Buy posted stronger results in the previous three quarters. Investors will be listening for an update on how sales trends are shaping up so far this year.