This Week: Consumer confidence, 3Q GDP, US auto sales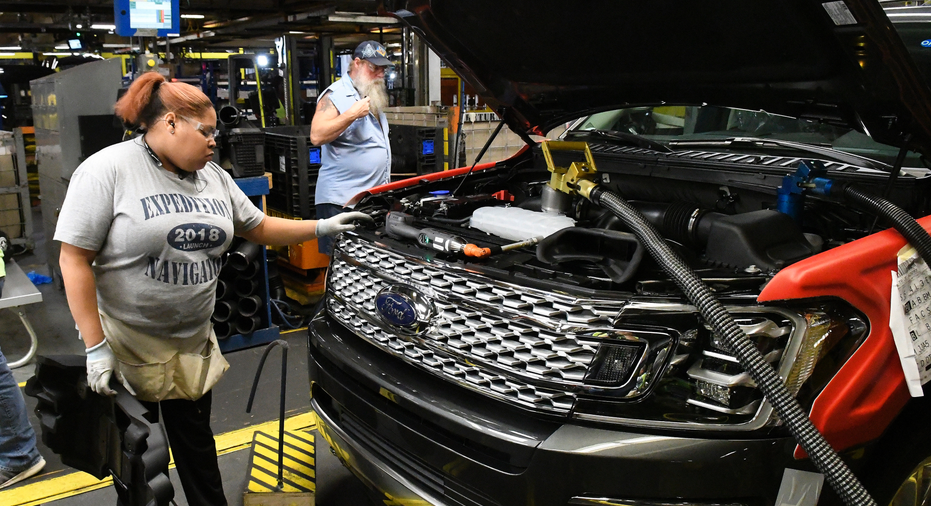 A look at some of the key business events and economic indicators upcoming this week:
CONFIDENT CONSUMERS
The Conference Board releases its monthly index on U.S. consumers' confidence Tuesday.
Economists predict that the latest reading will show consumer confidence slipped to 124.3 in November, down from 125.9 the previous month. That October reading was the highest in nearly 17 years. A healthy job market and unemployment hovering at a 16-year low has helped boost consumers' outlook.
Consumer confidence, by month:
June 117.3
July 120.0
Aug. 120.4
Sept. 120.6
Oct. 125.9
Nov. (est.) 124.3
Source: FactSet
MORE GROWTH?
Economists project that the U.S. economy's rate of growth picked up in the July-September quarter.
They expect that growth, as measured by gross domestic product, increased at a 3.2 percent rate in the third quarter. That would represent a slight gain over the second quarter, when the economy expanded at a rate of 3.1 percent. The Commerce Department delivers its latest estimate of U.S. economic growth on Wednesday.
GDP, seasonally adjusted annual rate, by quarter:
Q2 2016: 2.2
Q3 2016: 2.8
Q4 2016: 1.8
Q1 2017: 1.2
Q2 2017: 3.1
Q3 2017 (est.): 3.2
Source: FactSet
SPUTTERING ALONG
Automakers report their November U.S. sales Friday.
Auto sales have been lagging, and increased demand from rental car companies, strong truck and SUV sales, and recovery from hurricanes in Florida and Texas weren't enough to drive them into positive territory for October. Slowing demand makes it almost certain that 2017 will be the first year with declining sales in seven years.