This Teen Survey Is Good News for These 4 Video Game Stocks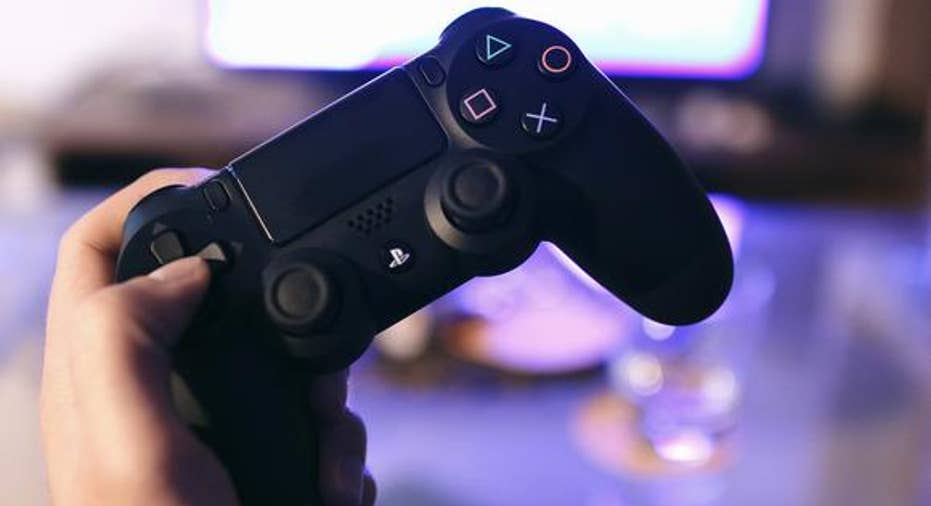 Image Source: Pexels.com.
Teen males are expected to spend a significant chunk (13%) of their money on video games this year, according to Piper Jaffray's latest teen survey. In fact, the only two categories they will spend more money on are food (20%) and clothes (15%).
The Taking Stock With Teens survey got input from approximately 6,500 teens with an average age of 16.5 years. It asked them about brands, trends, and spending patterns.
Video games are expected to take up approximately 13% of spending budgets for teen males, edging out other things such as electronics and cars. Further, the average spending on video games is expected to climb to $214 per year, up from an 11-year average of $152, or a 41% increase. Piper Jaffray noted this was an all-time high in the survey's history.
It's now about the games, not the hardwareOther recent data show gamers overall aren't spending more than they did last year as hardware sales are down while software sales are up. The Piper Jaffray report supports this idea as well. Of the teen respondents, 78% reported either owning a current-generation video game console or expecting to in the next two years, a nice increase from 73% only six months ago that shows the console market may be reaching saturation.
Yet this is great news for video game makers. Both Microsoft Corporation's Xbox One and Sony Corp.'s PlayStation 4 have been out for a few years now and this is the sweet spot for game makers. The latest consoles are widely adopted at this point, and blockbuster games can take advantage of the graphics capabilities since the studios have had a couple of years to work with the hardware.
Where investors should lookInvestors interested in taking advantage of this trend should be looking at pure-play game developers and related stocks.
One great gaming stock is Take-Two Interactive Software . Not only did the company report a stronger-than-expected holiday quarter, but it also has a number of highly anticipated games slated for this year.
One game, XCom 2, has already been released and has gotten very good reviews. Also, we're less than a month away from Battleborn, and gamers are especially excited for Mafia III, which doesn't have a specific release date yet, but is still expected in 2016.
Activision Blizzard stock is down approximately 10% year to date, but a few upcoming titles could help the company this year. While its popular Call of Duty franchise was updated with Call of Duty: Black Ops 3 last year, Activision expects the franchise to continue its momentum into 2016 as the company will be rolling out additional content for sale to download, such as new multiplayer levels.
Gamers are also excited for Overwatch, a new team-based first-person shooter, which is near release. Further, the highly lucrative World of Warcraft franchise could be revived with World of Warcraft: Legion this year.
No discussion of big game studios would be complete without also mentioning Electronic Arts . Over the past year, EA's stock has underperformed the other two studios, but year to date it's down only slightly, around 3%.
Big games to watch out for from EA include Mirror's Edge Catalyst, only a little more than a month from release. Then there's the highly anticipated Titanfall 2, which just recently released a new teaser and potential June release date. Finally, Mass Effect: Andromeda is another blockbuster in the pipeline, but it's been delayed from a late 2016 release date to 2017.
Another way to play this trend is through video game retailer GameStop Corp. . However, the company is looking to transition away from purely physical game sales and diversify its revenue.
Nevertheless, the company still holds a dominant market position, and new game titles could give it a boost. This is especially true for big blockbuster titles that retail at premium prices around $60. Since GameStop has a nice buy-sell-trade business, it makes these games more affordable. Further, it currently offers a fat dividend yield over 4.5%, with plenty of cash to support it.
The article This Teen Survey Is Good News for These 4 Video Game Stocks originally appeared on Fool.com.
Chris Kuiper has no position in any stocks mentioned. The Motley Fool owns shares of and recommends Activision Blizzard and Take-Two Interactive. The Motley Fool owns shares of Microsoft and has the following options: short July 2016 $28 puts on GameStop. Try any of our Foolish newsletter services free for 30 days. We Fools may not all hold the same opinions, but we all believe that considering a diverse range of insights makes us better investors. The Motley Fool has a disclosure policy.
Copyright 1995 - 2016 The Motley Fool, LLC. All rights reserved. The Motley Fool has a disclosure policy.