This Tablet Market Trend Could be Fantastic for Microsoft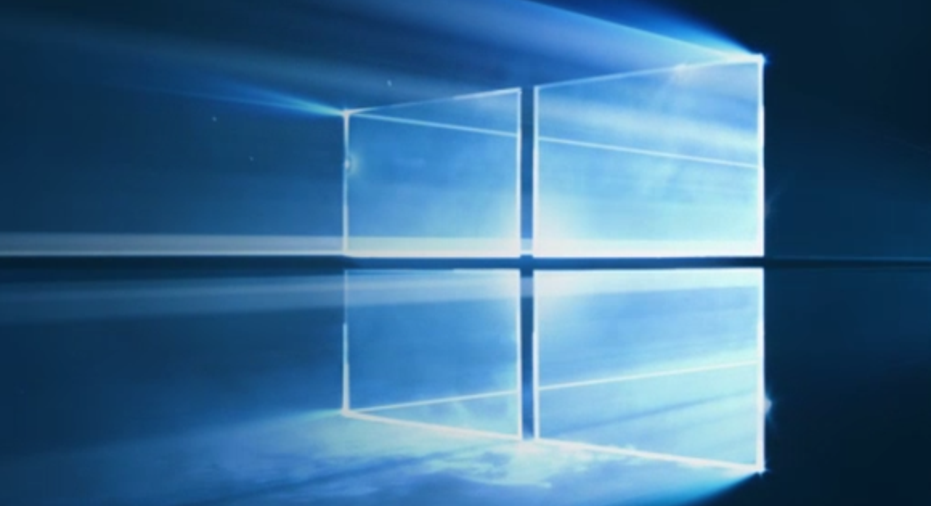 Windows 10 logo. Source: Microsoft
The tablet market just isn't what it used to be.Tablet shipments fell in the fourth quarter last year, slipping 13.7% on an annual basis, while for all of 2015 tablet shipments declined 10.1%. But not all tablets experienced disappointing sales. In fact, demand for one particular type of tablet rose even as other tablets struggled.
According to research firm IDC, the demand for detachable tablets more than doubled in the fourth quarter last year. These tablets, which notably include Apple's iPad Pro and Microsoft's Surface Pro, differ from their traditional, simple slate counterparts, as they're intended to be used in conjunction with a keyboard.
IDC believes this trend will continue in the months and years ahead. The firm projects that shipments of these devices will roughly quadruple over the next four years, and that by 2020, they will represent a sizable chunk of the broader tablet market. IDC believes this trend will mostly benefit Microsoft, as its Windows 10 operating system is uniquely positioned to take advantage of the form factor.
About 35 million Windows 10 tablets in 2020There were 16.6 million detachable tablets shipped globally last year. If IDC's projections prove accurate, there will be 63.8 million shipped in 2020. About half of them (54.5%) will be powered by Microsoft's Windows. A little under one-quarter (22.4%) will be iPad Pros. The remaining portion (23.1%) will sport the Android operating system from Alphabet's Google.
This is roughly unchanged from IDC's 2016 projections, which are likely to be considerably more accurate. Still, it would mean that Apple lost modest share to Google's Android, while Microsoft remained in control of the market as it expanded. The overall tablet market is expected to contract to 195 million units in 2016, and then experience only single-digit gains in the years ahead. Detachable tablets, then, could represent more than a quarter of all tablet sales by the end of the decade.
Factors that spoil IDC's projectionsNevertheless, as I've pointed out in the past, IDC has a poor track record when it comes to projecting operating system dominance. The company failed to adequately anticipate the rise of Google's Android and Apple's iOS in the smartphone market, and placed far too much faith in Microsoft's ability to adequately respond.
Despite openly mocking the Surface for years, Apple now appears to be placing increasing emphasis on its line of detachable iPads. When the company introduced the 9.7-inch iPad Pro earlier this month, it explicitly labeled the device the "ultimate PC replacement", and touted it as an alternative to the 600 million Windows PCs in use today that are at least five-years old. Obviously, Apple hasn't disclosed its future plans for the segment, but there's much it could to improve the iPad Pro, and it undoubtedly will in the years to come.
Google's emphasis on Android detachables has been virtually nonexistent, with the lone exception of its own Pixel C. The Android operating system lacks the multitasking features necessary to make such devices truly attractive. Fortunately, they appear to be coming later this year. Android N, the next version of Google's operating system, will introduce support for running two apps simultaneously, and it could spark a wave of competitive Android detachables.
Samsung goes with WindowsBut Microsoft still holds the upper hand in the segment. Windows 10, with its support for multiple methods of input and automatic interface switching, is specifically designed for detachable tablets, unlike iOS and Android, which remain heavily focused on touch input. Last month, Samsung launched its answer to the iPad Pro, the Galaxy TabPro S. Previously, Samsung had used Android for all of its Galaxy devices -- but with the TabPro S, it made an exception, opting instead for Microsoft's Windows 10.
If the market for detachables does accelerate in the years ahead, it should help keep the Windows operating system relevant. Microsoft isn't as dependent on Windows as it once was, but it still makes up a large portion of its business. Last quarter, its More Personal Computing segment (which is largely composed of Windows-related revenue) generated almost half of its revenue.
The article This Tablet Market Trend Could be Fantastic for Microsoft originally appeared on Fool.com.
Suzanne Frey, an executive at Alphabet, is a member of The Motley Fool's board of directors. Sam Mattera has no position in any stocks mentioned. The Motley Fool owns shares of and recommends Alphabet (A shares), Alphabet (C shares), and Apple. The Motley Fool recommends Microsoft. Try any of our Foolish newsletter services free for 30 days. We Fools may not all hold the same opinions, but we all believe that considering a diverse range of insights makes us better investors. The Motley Fool has a disclosure policy.
Copyright 1995 - 2016 The Motley Fool, LLC. All rights reserved. The Motley Fool has a disclosure policy.