This Stock Could Be Like Buying Amazon in 1997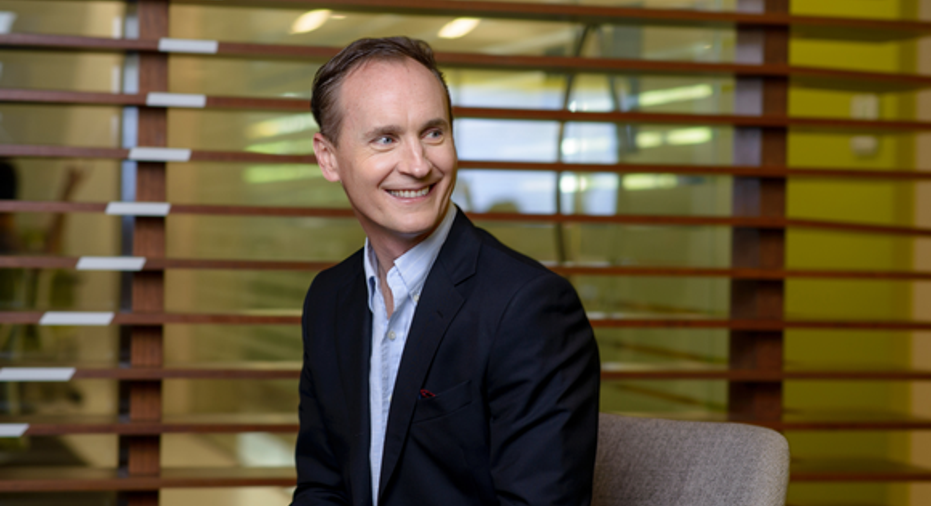 Image source: The Motley Fool.
Renowned investor David Gardner (whoseStock Advisornewsletter was reported inThe Wall Street Journalas one of the best performing in the world*) revealed his next great stock ideas.
And something very particular about one of David's picks has some investors buzzing with excitement.
David issued a rare "buy" alert on a stock that, at the time, hadjust recently held its IPO and went public.
Here's why this is such an important (and rare) move:
InStock Advisor's 14 year history, there have beenonly 4 occasionsDavid Gardner has recommended shares of company that held its IPO within 5 months of his "buy" alert.
That's incredible! Only 4 times has David looked at a brand new stock and IMMEDIATELY believed he found a winner.
Usually, David likes to wait and see a company prove itself in the public markets for a few years before recommending investors buy shares, butsometimes, on rare occasions, he believes in a company so much, he pounds the table for investors to act fast and grab shares.
Perhaps no example better highlights this rare conviction like David's September 1997 recommendation of Amazon.com. Amazon was a small-cap stock that had just gone public on May 15, 1997 whenDavid Gardner first published his detailed, 4,250 word "buy" report on Amazon's (NASDAQ: AMZN)stock AND added shares to his portfolio.
David predicted Jeff Bezos's vision for Amazon. David told investors "Amazon is about more than just books."
Amazon had been public for just 4 months when David issued this bold "buy" recommendation butboy, did it pay to listen.
A mere two weeks after David recommended buying shares of Amazon, the stock had already surged more than 41%.
Many investors would be elated with a 41% pop and sell out.Not David.
David refused to sell -- fast-forward to today, Amazon's stock is up a mind-boggling 20,000% -- turning every $5,000 invested in Amazon into nearly $1 million today.
While you can't go back in time and invest in Amazon alongside David Gardner, I believe I'm offering you the next best thing...
Which brings me back to the newly IPO'd company David recommended a company with strikingly similar traits to what made David first issue his Amazon call.
First, with a market cap of around $4 billion, this stock is essentially still a small-cap.
And like Amazon, this company has been growing like gangbusters!
The company has grown the size of its user base by 63% annually for the past 4 years giving it more than double the market share of its next closest competitor.
Even more exciting, management still believes they've only captured 11% of the potential market for their product.
That's the type of growth and market opportunity that gets David Gardner's heart pumping.
Remember the old saying,"the early bird gets the worm" an ageless mantra reminding us early movers often have the best chance ofsuccess.
That's exactly why David recommended investors buy shares.
But please note: as of right now, you could miss out because you may not beeligibleto access David's pick.
You see, David Gardner only releases these recommendations to members of his service,Motley Fool Stock Advisor.
Lucky for you, it's not too late to join, so I'm going to show you the simple steps to secure access today.
It's very telling that David couldn't wait any longer to recommended a newly IPO'd stock with these unmistakable traits.
And while I would never guarantee David's newest recommendation will produce Amazon-like returns,this stock is already up over 55%since David first recommended it-and up more than 10% with his most recent rerecommendation.
Even though timing isn't everything, history shows that it can pay to move early on stocks like this one -- especially when you consider David's average pick inStock Advisoris up 174%! (And yes, that includes all his winnersandlosers!)
Don't miss out. There'sstillplenty of time to get the full story on this remarkable company.
Forget the 2016 Election: 10 stocks we like better than Amazon.com Donald Trump was just elected president, and volatility is up. But here's why you should ignore the election:
Investing geniuses Tom and David Gardner have spent a long time beating the market no matter who's in the White House. In fact, the newsletter they have run for over a decade, Motley Fool Stock Advisor, has tripled the market.*
David and Tom just revealed what they believe are the ten best stocks for investors to buy right now... and Amazon.com wasn't one of them! That's right -- they think these 10 stocks are even better buys.
Click here to learn about these picks!
*Stock Advisor returns as of November 7, 2016
The Motley Fool owns shares of and recommends Amazon.com. Try any of our Foolish newsletter services free for 30 days. We Fools may not all hold the same opinions, but we all believe that considering a diverse range of insights makes us better investors. The Motley Fool has a disclosure policy.