This Small Recall Is Terrible Karma for GoPro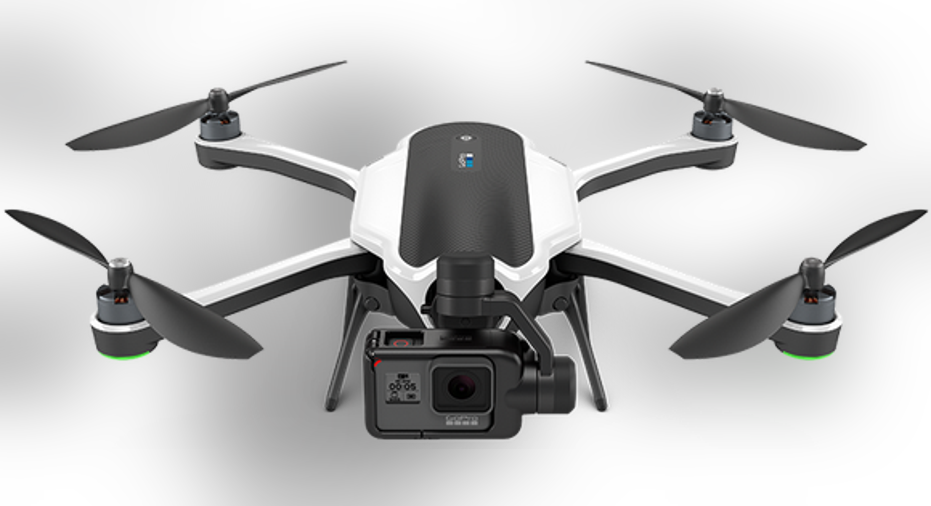 If GoPro (NASDAQ: GPRO) had high hopes for the commercial launch of its new Karma drone, consider them quite literally grounded now. Shares ofthe action camera specialist plunged more than 5% Wednesday after it announced the recall of roughly 2,500 Karma drones purchased by consumers since Oct. 23, 2016.
GoPro has recalled 2,500 Karma units. Image source: GoPro, Inc.
Biting the bullet
"A very small number of Karma owners have reported incidents of power failure during operation," explained GoPro founder and CEO, Nick Woodman. "We have moved quickly to recall all units of Karma and provide a full refund while we investigate the issue."
You read that right: Those 2,500 recalled drones represent all Karma units sold by GoPro since the new quadcopter became available at retailers last month. It's an underwhelming figure considering many investors had hoped Karma would help GoPro quickly secure a formidable slice of the fast-growing, multi-billion dollar consumer drone market.
To be fair, Woodman admirably insisted that safety is GoPro's first priority. And thankfully no injuries or property damage have been reported as a result of those defective units. The recall process should also be simple for Karma owners, who can return their units for a full refund to either GoPro or their place of purchase.
Unfortunately for Karma fans and GoPro, the company isnotoffering replacement units, and will only resume shipments of Karma when the issue is resolved.
Surprise?
That said, Karma's small unit volume shouldn't be entirely surprising in light of GoPro's painful third-quarter 2016 results announced last week.
More specifically, GoPro fell woefully short of expectations on both its top and bottom lines. Quarterly revenue declined 39.9% year over year, to $240.6 million, resulting in an adjusted net loss of $84.3 million, or $0.60 per share. The company blamed "production issues" that resulted in lower-than-expected launch volumes for Karma and its new high-end HERO5 Black camera.
Worse yet, Woodman told investors, "[F]urthermore, we anticipate difficulty catching up to meet forecasted demand during the fourth quarter."
GoPro already believed its production issues would mean problems meeting demand in the crucial holiday quarter, and you can bet this recall will do the company no favors to that end -- unless, perhaps, the resulting decline in demand for Karma makes the task of catching up with demand easier.
But even putting aside the fact that GoPro won't be able to make the most of its biggest quarter of the year -- which will in turn deny it badly needed financial resources it expected to help propel the company back to sustained, profitable growth next year -- it seems inevitable that this recall will have negative repercussions for GoPro's rapport with consumers.
For the sake of GoPro investors, I hope I'm wrong and this all proves a non-event when GoPro releases fourth-quarter 2016 results three months from now. But in the end, you can be sure this isn't how GoPro envisioned the launch of Karma would unfold.
10 stocks we like better than GoPro When investing geniuses David and Tom Gardner have a stock tip, it can pay to listen. After all, the newsletter they have run for over a decade, Motley Fool Stock Advisor, has tripled the market.*
David and Tom just revealed what they believe are the ten best stocks for investors to buy right now and GoPro wasn't one of them! That's right -- they think these 10 stocks are even better buys.
Click here to learn about these picks!
*Stock Advisor returns as of November 7, 2016
Steve Symington has no position in any stocks mentioned. The Motley Fool owns shares of and recommends GoPro. The Motley Fool has the following options: short January 2019 $12 calls on GoPro and long January 2019 $12 puts on GoPro. Try any of our Foolish newsletter services free for 30 days. We Fools may not all hold the same opinions, but we all believe that considering a diverse range of insights makes us better investors. The Motley Fool has a disclosure policy.