This Shows Why American Express and Costco Parted Ways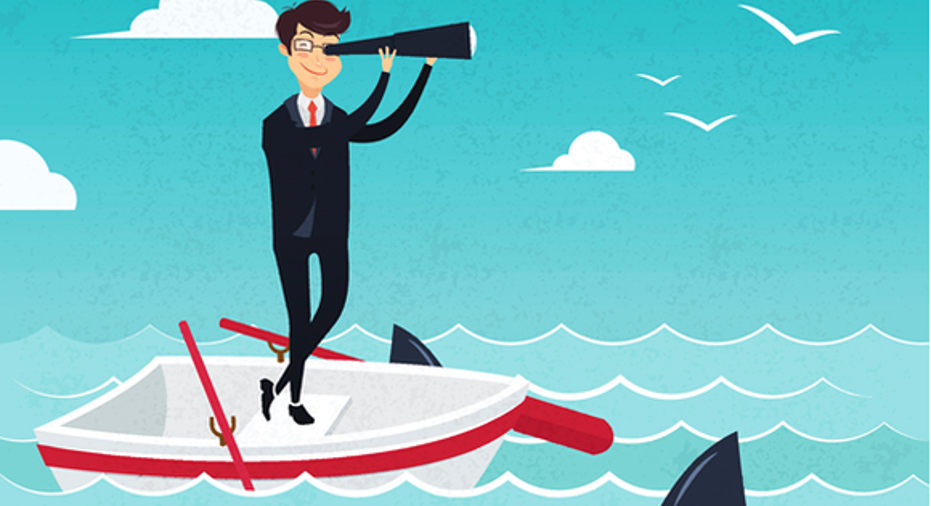 American Express has proved yet again that it's one of the best risk managers in the financial industry. Image source: iStock/Thinkstock.
A lot of people believe that American Express made a mistake by allowing its exclusive co-branded credit card with Costco to slip through the credit card company's hands at the end of last year.
The 16-year relationship accounted for roughly 1 out of every 10 American Express credit cards in circulation last year and for 20% of its loan portfolio.
Despite this, American Express couldn't come to terms with Costco for a new deal. Taking its place, starting this month, are Visa , which will handle the payment processing component, and Citigroup , which will provide the underlying credit facilities.
The new terms didn't make "economic sense for us and our shareholders," said American Express CEO Kenneth Chenault at the time.
How could this be? How is it possible that abandoning a relationship that generated 10% of American Express' credit cards and 20% of its loan portfolio didn't make economic sense?
While the results from this year's stress tests may not be the first place you'd go to find the answer to this question, they offer a unique window into American Express' rationale. They also help to explain Citigroup's willingness to take its place on the loan side.
The purpose of the annual stress tests is to determine whether the nation's biggest banks have enough capital to survive a severe economic downturn that, in effect, combines the worst aspects of the 2008 financial crisis in the United States with the 2011 sovereign debt crisis in Europe.
One of the ways the Federal Reserve seeks to answer this question is by estimating how much the participating banks would record in loan losses -- both in aggregate and by loan type. And because the Fed publishes the results -- the first round of which were released last week -- we can see how all the banks stacked up.
It's here, in turn, where it becomes clear just how different of a company American Express is. According to the Fed's projections, the average bank on the list would write off 13.4% of its credit card portfolio in a severe economic downturn. American Express, by contrast, would suffer a loss rate of only 9.5%, which was the lowest among the 24 banks that had credit card portfolios.
Data source: Federal Reserve. Chart by author.
Citigroup, by contrast, would have to write off an estimated 14% of its credit card loans. Meanwhile, Capital One Financial, which also has a heavy concentration of credit card loans analogous to American Express, would lose 19.3% of its credit card portfolio.
The point here is that American Express is without peer when it comes to risk management. And one aspect of risk management is making sure that you're being adequately compensated for the risk you take.
As a result, when Costco demanded that American Express reduce the amount it charges to process customer transactions at the warehouse giant -- known as interchange fees -- and to increase the rewards program, the credit card company obviously couldn't make the math work. The combined effect would skew the balance of risk and reward against American Express.
Thus, while losing its exclusive deal with Costco may be a tough pill for American Express' shareholders to swallow, they should feel confident that it will produce a better outcome than had the company abandoned its tried-and-true approach to risk management in order to chase after low-margin revenue.
The article This Shows Why American Express and Costco Parted Ways originally appeared on Fool.com.
John Maxfield has no position in any stocks mentioned. The Motley Fool owns shares of and recommends Costco Wholesale and Visa. The Motley Fool recommends American Express. Try any of our Foolish newsletter services free for 30 days. We Fools may not all hold the same opinions, but we all believe that considering a diverse range of insights makes us better investors. The Motley Fool has a disclosure policy.
Copyright 1995 - 2016 The Motley Fool, LLC. All rights reserved. The Motley Fool has a disclosure policy.