This New Stock Market Trend Is Catching Investors By Surprise (but It Shouldn't)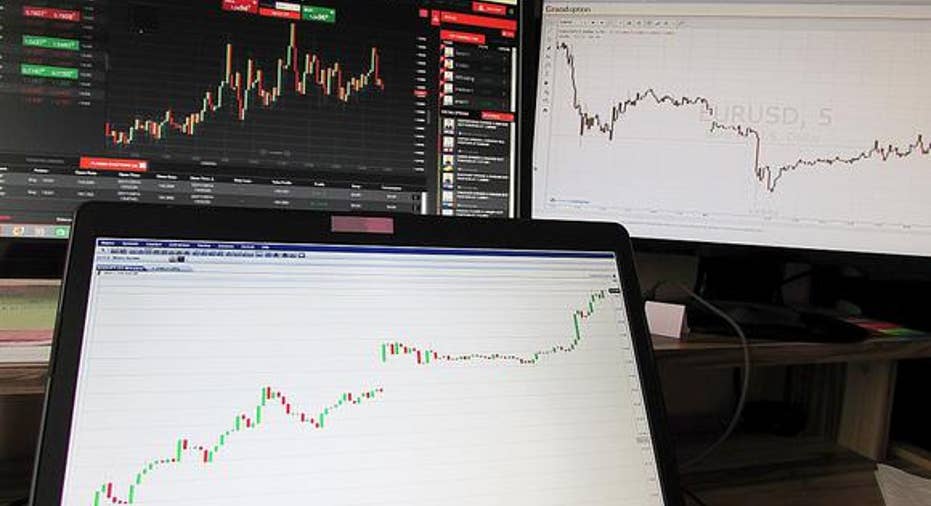 Image source: Pixabay.
Regardless of whether 2016 is your first year of investing in the stock market, or like Warren Buffett, the most iconic of all investors, you have more than six decades of experience under your belt, the stock market is unpredictable. You might think you know what's going to happen next with a particular stock, industry, or the overall market, but you'll likely be proven a fool (with a small "f") from time to time by X-factors that come out of left field.
Recently, we looked at seven stock market events that have occurred this year which investors haven't witnessed for at least a decade. These included gold's biggest rally in 30 years, the worst two-week start to a new year ever for the stock market, and subsequently the biggest intra-quarter rally since 1933. Did anyone see all three events coming? It's possible, but highly unlikely. Unpredictability is something that investors have to come to accept, but in some instances that's easier said than done.
A new stock market trend emerges, catching investors off-guard One of the most tried-and-true methods of investing is to buy industry leaders. Megacap and large-cap companies which have clear size and competitive advantages within an industry would presumably be expected to outperform over a long period of time. Thus, they would appear to make for great investments.
But a new stock market trend has emerged -- namely the underperformance of industry leaders. Since peaking at $90 in early 2015, retail giant Wal-Mart has proceeded to lose nearly 40% of its value. Tech giant Apple hasn't fared much better. It's the worst-performing stock in the Dow Jones Industrial Average by a long shot over the trailing 12-month period, and it's off practically 30% since hitting its 52-week high. Energy giant ExxonMobil is down around 15% from its two-year peak. And lastly, drug development giant Gilead Sciences has shed just shy of 30% of its market value since late June 2015.
Image source: ExxonMobil.
For ExxonMobil, its woes have been caused solely by a huge drop in underlying commodity prices. At one point crude oil had fallen by more than 75% in a span of two years, while natural gas prices hit a 17-year low earlier this year. Thankfully ExxonMobil's diversified energy portfolio that includes midstream and downstream assets has allowed the company to survive the downturn seemingly better than its smaller peers. That still didn't stop the company from losing its highly coveted AAA credit rating from Standard & Poor's, as well as 15% of its market value.
For Apple and Gilead, despite being in completely different industries their source of recent frustration is the same: being a victim of their own success.
Apple's iPhone 6 sales, which featured the introducing of the larger screen "Plus" size, were better than anyone could have ever predicted. Considerably stronger than anticipated iPhone 6 sales resulted in Apple growing sales by nearly $51 billion year-over-year. Unfortunately, the iPhone 6s didn't offer the same buzz as its processor, causing Apple to report a year-over-year decline in iPhone sales for the first time ever in its most recent quarter.
Image source: Gilead Sciences.
In Gilead's case, patients and physicians flocked to hepatitis C drug Sovaldi and Harvoni upon release. Following strong improvements in drug efficacy, Gilead's once-daily pills provided an effective cure while also eliminating most, if not all, of the nasty side effects associated with prior standards of care for HCV. Last year alone, both drugs combined generated $19.1 billion in sales. Gilead's $32.6 billion in reported sales in 2015 is leaps and bounds higher than the $9.7 billion in total revenue it recorded just three years prior. But, its latest quarterly results showed a 16% year-over-year decline in Harvoni sales, potentially indicating that it's hit the peak in terms of reaching the low-hanging fruit in the addressable U.S. market.
Finally, in spite of Wal-Mart's sheer size, it's struggled against e-tailers that can offer convenience, an expansive catalog of products that could even put Wal-Mart's superstores to shame, and a competitive (if not better) price. Adding icing on the cake, Wal-Mart is also being pressured by a consumer that's worried about the health of the U.S. economy and may not be apt to open their wallet as easily.
These moves lower shouldn't surprise you -- here's whyWhile moves lower in these industry leaders have left investors disappointed, weakness in their share prices shouldn't come as a big surprise. Here are a few reasons why.
Image source: Flickr user Sebastiaan ter Burg.
First, as discussed above, the stock market is unpredictable. No matter how much forecasting, estimating, and analyzing we do, there are always external or internal factors that can disrupt growth that we haven't factored in. We can't predict OPEC's next move, meaning we can never know with any certainty where the oil market is headed next for ExxonMobil. Likewise, it's difficult to estimate how receptive the consumer will be to Wal-Mart and retail in general without looking at lagging data. Long story short, surprises can happen, even for the biggest companies in the world.
Secondly, weakness in stocks from time to time is a healthy and natural occurrence, just like the economic cycle. It's rare that a company continues to move higher without a period of time where Wall Street and investors digest data and formulate an investment thesis. For example, expecting Apple to continue piling on $20 billion to $50 billion in new sales each year for a company its size was probably a silly expectation. We knew that at some point growth for the tech giant was going to flatten out a bit, and that's exactly what's happening in fiscal 2016.
Finally, it's tough (even for professionals) to remove emotions from investing. Investing based on an emotional attachment to a company can lead to unwise trades; and more importantly it can potentially extend stock valuation far above or below where they should "logically" be trading. Emotional investing tends to affect short-term traders far more regularly than long-term investors. However, since hedge funds and even some institutional money managers are critiqued on their ability to generate wealth on a quarterly or yearly basis, their emotions likely come into play, which in turn can sometimes adversely influence the prices of popularly held stocks like Apple, Wal-Mart, ExxonMobil, and Gilead Sciences.
The key point here is that thinking long-term and focusing on the big picture of why a company is a great investment will allow you to look past shifts in the stock market's trend from time to time. There's nothing we can do to influence how other investors think, but we can certainly set ourselves up in such a way that we aren't dismayed by temporary road bumps in otherwise great companies.
The article This New Stock Market Trend Is Catching Investors By Surprise (but It Shouldn't) originally appeared on Fool.com.
Sean Williamshas no material interest in any companies mentioned in this article. You can follow him on CAPS under the screen nameTMFUltraLong, track every pick he makes under the screen name TrackUltraLong, and check him out on Twitter, where he goes by the handle@TMFUltraLong.The Motley Fool owns shares of and recommends Apple and Gilead Sciences. It also owns shares of ExxonMobil. Try any of our Foolish newsletter services free for 30 days. We Fools may not all hold the same opinions, but we all believe that considering a diverse range of insights makes us better investors. The Motley Fool has a disclosure policy.
Copyright 1995 - 2016 The Motley Fool, LLC. All rights reserved. The Motley Fool has a disclosure policy.