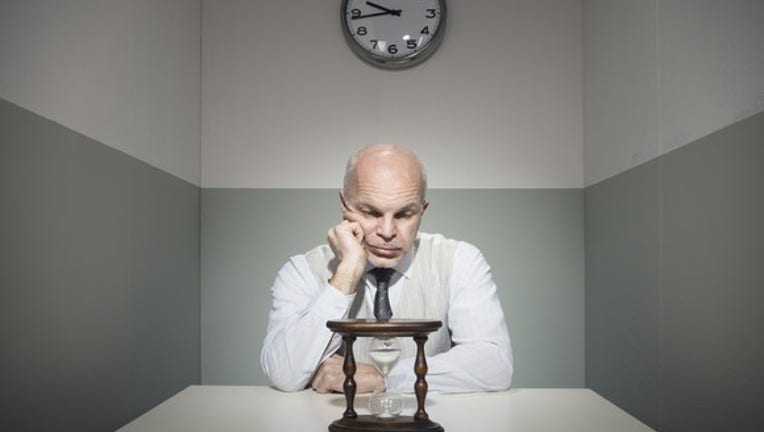 What happened
After the company announced that the PDUFA date for abaloparatide-SC has been extended,shares ofRadius Health(NASDAQ: RDUS),a biopharma focused on diseases of the bone, fell by 8.6% in March,according to data fromS&P Global Market Intelligence.
Image source: Getty Images.
So what
Radius Health was informed by the Food and Drug Administration that the agency will require additional time to review its pending application for abaloparatide-SC, the company's hopeful treatment forpostmenopausal osteoporosis. The originalPDUFA date for the compound was March 30, 2017. The new decision date is June 30, 2017.
The FDA said that the review date is being extended to allow enough time to review newinformation that was submitted by Radius in response to the agency's request.Radius Health CEO Robert Wardsaid, "We appreciate the efforts of the FDA to conduct a complete review of all of the data supporting our NDA and we remain committed to working closely with them throughout the remainder of the regulatory process."
Wall Street wasn't exactly thrilled with the news, hence shares taking a step back.
Now what
2017 promises to be an exciting year for Radius Health. Beyond the potential FDA approval in June, the company also expects to receive an opinion from CHMP regarding the EMA's review of the abaloparatide-SC later this year. Positive regulatory news from either agency would likely cause the company's shares to pop.
Meanwhile, Radius Health continues to make progress at transforming itself into a commercial enterprise. The sales and clinical teams have already been hired and are ready to start sellingabaloparatide-SC should it win approval. Management also hinted that it is exploring the potential to sign on a partner to help with the commercial launch. News of landing a deep-pocketedpartner could also give traders a reason to bid up the share price.
On the flip side, the delay at the FDA is a big blow to Radius Health since biotech giant Amgen (NASDAQ: AMGN)and partner UCB are also waiting to hear from the agency on a go/no-go decision for their osteoporosis drugromosozumab. The PDUFA date for romosozumabis July 19, 2017, which is only a few weeks afterabaloparatide-SC's new PDUFA date. The competition between these two drugs is expected to be fierce, so Radius was hoping for a head start to help give it an edge.
Of course, this is the FDA we are talking about, so anything could happen from here. That makes Radius Health and Amgen two stocks that investors will want to keep an eye on this year.
10 stocks we like better than Radius HealthWhen investing geniuses David and Tom Gardner have a stock tip, it can pay to listen. After all, the newsletter they have run for over a decade, Motley Fool Stock Advisor, has tripled the market.*
David and Tom just revealed what they believe are the 10 best stocks for investors to buy right now... and Radius Health wasn't one of them! That's right -- they think these 10 stocks are even better buys.
Click here to learn about these picks!
*Stock Advisor returns as of April 3, 2017
Brian Feroldi has no position in any stocks mentioned. The Motley Fool has no position in any of the stocks mentioned. The Motley Fool has a disclosure policy.