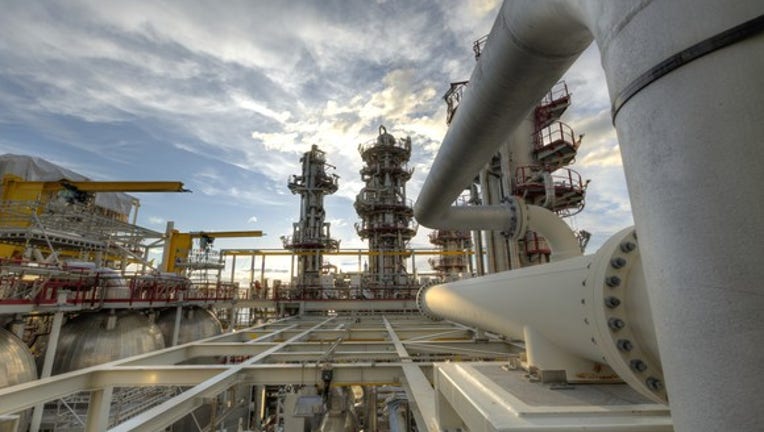 Image source: Getty Images.
What: May was a great month for both EnLink Midstream and EnLink Midstream Partners , which rallied 10.7% and 15.3%, respectively. Fueling those strong gains were their respective first-quarter reports as well as higher oil prices.
So what: EnLink Midstream Partners delivered strong first-quarter results with its adjusted EBITDA rising to $195 million while its distributable cash flow increased to $155.4 million. Both were well above the year-ago levels of $129.9 million for adjusted EBITDA and $98.7 million for distributable cash flow. Those improvements were propelled by the company's growing cash flow from fee-based assets, which helped mute much of its exposure to commodity prices.
Meanwhile, EnLink Midstream's first quarter was also pretty solid. While its cash available for distribution declined by $3.7 million to $48.4 million, that was due to drop down transactions completed last year. More importantly, the company's distribution coverage ratio was a solid 1.04 times for the quarter.
The other fuel powering last month's rally was oil prices, with crude rising toward $50 a barrel on supply outages and declining production. While EnLink Midstream has minimal direct exposure to commodity prices, it is still impacted by them. That's why the company provided a range for adjusted EBITDA in 2016, with its low-end expectations projecting $720 million in adjusted EBITDA if oil averaged $27.50 a barrel, while its high-end expectations projected $800 million in adjusted EBITDA if oil averaged $60 a barrel. That said, the company's base case for the year was for oil to average $43.75 a barrel. That base-case would yield approximately $770 million in adjusted EBITDA, which was just enough to cover EnLink Midstream Partners' distribution. As such, crude's rally to $50 is vitally important for EnLink Midstream, because it will enable the company's adjusted EBITDA and distributable cash flow to rise above its base case, assuming oil holds at this level.
Now what: Everything seemed to go right for EnLink Midstream Partners and EnLink Midstream last month. Not only did both companies report solid first-quarter earnings, but oil prices improved above expectations; if current levels hold, this will result in higher earnings for both companies in 2016. In addition to that improved outlook, higher oil prices should open up additional growth opportunities that were on hold during the downturn.
The article This Is What Fueled EnLink Midstreams Double-Digit Rally in May originally appeared on Fool.com.
Matt DiLallo has no position in any stocks mentioned. The Motley Fool has no position in any of the stocks mentioned. Try any of our Foolish newsletter services free for 30 days. We Fools may not all hold the same opinions, but we all believe that considering a diverse range of insights makes us better investors. The Motley Fool has a disclosure policy.
Copyright 1995 - 2016 The Motley Fool, LLC. All rights reserved. The Motley Fool has a disclosure policy.