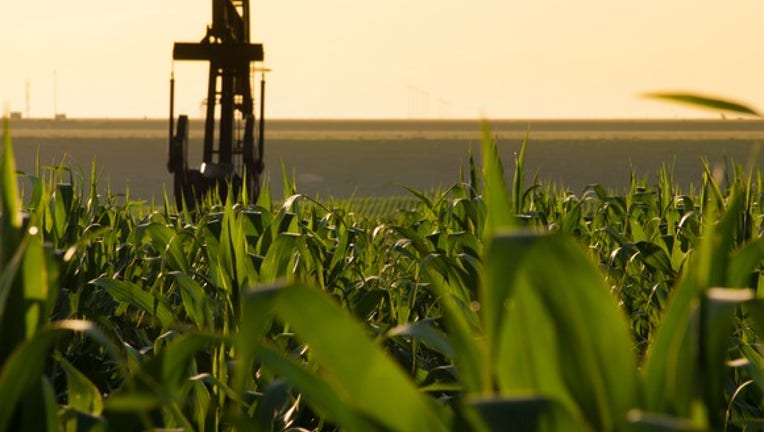 What happened
Shares of Bill Barrett (NYSE: BBG) slumped last month, plunging nearly 15% due to sinking oil prices and the high cost it paid to refinance somedebt.
So what
While the price of crude lost less than 2% on the month, oil did slump nearly 8% from its monthly high and closed below $50 per barrel. That's a bit concerning for Bill Barrett because the company plans to outspend cash flow this year to finance a 7% increase in production. While it has more than enough cash on its balance sheet to fund the planned capex spend, itsoverall financial position remains a concern due to its credit situation.
Image source: Getty Images.
Those credit worries played out last month when the company paid a high cost to tap the private debt market to refinance some existing notes. Bill Barrett successfully issued $275 million of 8.75% senior unsecured notes due in 2025, which it used to redeem all its outstanding 7.625% notes due in 2019 and 5% convertible senior notes due in 2028. The net effect of the refinancing is that the company will pay a higher interest rate to push out a near-term maturity as well as take out the convertible notes.
Now what
Investors seem to be questioning Bill Barrett's capital allocation decisions. It entered this year with $275 million of cash on its balance sheet. However, instead of using that money to pay down debt, it's using it to finance up to $285 million in growth-focused capex at a time when oil prices are falling. Meanwhile, it chose to issue higher-cost debt for its refinancing. It's a choice that could come back to burn the company if oil prices keep falling, which would impact the returns it expects to earn from the new wells drilled with its cash.
10 stocks we like better than Bill BarrettWhen investing geniuses David and Tom Gardner have a stock tip, it can pay to listen. After all, the newsletter they have run for over a decade, Motley Fool Stock Advisor, has tripled the market.*
David and Tom just revealed what they believe are the 10 best stocks for investors to buy right now... and Bill Barrett wasn't one of them! That's right -- they think these 10 stocks are even better buys.
Click here to learn about these picks!
*Stock Advisor returns as of May 1, 2017
Matt DiLallo has no position in any stocks mentioned. The Motley Fool has no position in any of the stocks mentioned. The Motley Fool has a disclosure policy.