This is What Caused Southwestern Energy Company's Stock to Plunge 32% in February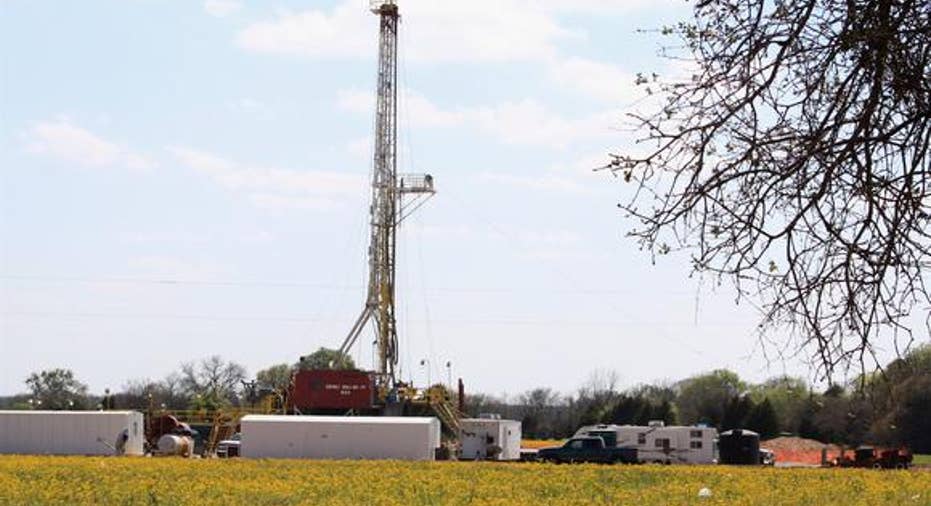 Image Source: Roy Luck via Flickr.
What: To say February was a tough month for Southwestern Energy , would be an understatement. Not only did the company see its credit downgraded into junk territory, but weak natural gas prices and tight finances forced it to stop drilling all together.
So what: Credit rating agency Moody's cut deeply into the credit ratings of oil and gas companies last month. Southwestern Energy was one of many companies to see its rating cut below investing grade, with its rating being reduced from Baa3 to B1.
One of the things its credit rating agency cited was Southwestern Energy's acquisition of Chesapeake Energy's southwest Marcellus and Utica shale assets in late 2014. It was a deal that was funded with a lot of debt, which has really come back to bite the company now that commodity prices have crashed.
The other major weight on Southwestern Energy last month was its guidance for 2016. As a result of its elevated debt levels and weak commodity prices the company is cutting its capex spending by a whopping 80% over last year's level. In fact, the company isn't planning to spend a dime on drilling new wells this year, after drilling 380 in 2015. This spending reduction will have a significant impact on production, which is expected to decline by 15% when measuring average production for the year and by a whopping 27% when measuring its exit-to-exit rate.
That's a steep decline rate, and much larger than the one planned by the even more financially challenged Chesapeake Energy, which is only cutting its capex by 57% at the mid-point. At that spending level, Chesapeake Energy expects its production to decline only by about 5%. Though, it's worth noting that the company is using asset sales to make sure it has enough cash to fund its budget this year.
Now what: Southwestern Energy has finally hit its breaking point, which is evident by the fact that it isn't planning to drill a single well in 2016. That being said, given the fact that the market is oversupplied, it's really the prudent course of action to take right now. There's no reason to spend money to drill new natural gas wells when most of that production will just go back underground into a natural gas storage cavern until it's needed. The company clearly learned a valuable lesson last year that growing production into an oversupplied market could push it close to the brink of bankruptcy, which is where Chesapeake Energy has found itself in recent months.
The article This is What Caused Southwestern Energy Company's Stock to Plunge 32% in February originally appeared on Fool.com.
Matt DiLallo has no position in any stocks mentioned. The Motley Fool recommends Moody's. Try any of our Foolish newsletter services free for 30 days. We Fools may not all hold the same opinions, but we all believe that considering a diverse range of insights makes us better investors. The Motley Fool has a disclosure policy.
Copyright 1995 - 2016 The Motley Fool, LLC. All rights reserved. The Motley Fool has a disclosure policy.