This Is America's Favorite National Bank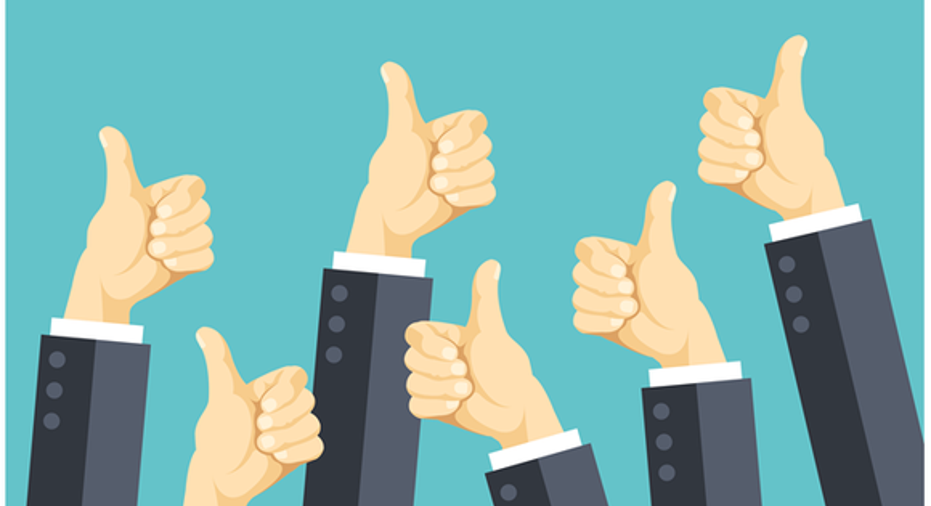 Image source: iStock/Thinkstock.
A recent poll suggests that America's favorite national bank is JPMorgan Chase . According to the Harris Poll, which conducts annual customer service surveys, consumers chose the nation's biggest bank by assets as their preferred place to bank.
This is obviously good news for JPMorgan Chase, which prides itself on its service quality. The bank is, after all, named after J.P. Morgan himself, who believed in doing "first-class business in a first-class way."
On top of this, while JPMorgan Chase struggled in ACSI's 2015 customer satisfaction index, eclipsed by Wells Fargo and Citigroup, it sat atop that survey in 2014.
| Bank | 2015 ACSI Score | 2014 ACSI Score |
| --- | --- | --- |
| Wells Fargo | 75 | 72 |
| Citigroup | 73 | 74 |
| JPMorgan Chase | 71 | 74 |
| Bank of America | 68 | 69 |
Data source: 2015 ACSI Finance and Insurance Report.
It's difficult to draw a straight line between a bank's showing on surveys like this and shareholder returns. At the same time, it isn't unreasonable to presume that a link exists.
The reason many people have previously argued that customer satisfaction matters less in the bank industry is because of so-called switching costs. Because it's so hard to unwind one's banking relationships -- given direct deposit and automatic bill pay -- it has long been believed that banks were essentially free to exploit their customers.
And, of course, this has largely been the story line over the past two decades. Before new regulations reined in banks' worst abuses, it was standard operating procedure in the industry to knowingly take advantage of customers -- and poor customers in particular.
Among other ways, banks did so by rigging overdraft policies in order to maximize fees for customers who lived paycheck to paycheck, as well as by obligating credit card holders to submit to non-neutral arbitration forums to resolve disputes.
Yet, if you look at JPMorgan Chase's shareholder returns compared to Bank of America's , the perennially least-liked bank in the country, there's at least an anecdotal relationship. To this end, while JPMorgan Chase often ranks atop its class when it comes to service, Bank of America just as frequently ranks at the bottom.
JPM Total Return Price data by YCharts.
There are other variables at play here that help to explain the divergence between the two stocks, but despite efforts to marginalize the importance of customer satisfaction, it seems naive to conclude that a customers' feelings toward their bank has no impact on its profitability.
In a recent review on Consumer Affairs, for instance, a customer spoke of closing her Bank of America account after being on the business end of its notoriously bad service. This would reduce any money that Bank of America earns from that customer today, as well as in the future.
In short, while investors shouldn't put a whole lot of stock in subjective customer satisfaction surveys, they can nevertheless serve as another variable to factor into one's analysis about whether or not to buy a particular bank stock over another.
The article This Is America's Favorite National Bank originally appeared on Fool.com.
John Maxfield owns shares of Bank of America and Wells Fargo. The Motley Fool owns shares of and recommends Wells Fargo. The Motley Fool recommends Bank of America. Try any of our Foolish newsletter services free for 30 days. We Fools may not all hold the same opinions, but we all believe that considering a diverse range of insights makes us better investors. The Motley Fool has a disclosure policy.
Copyright 1995 - 2016 The Motley Fool, LLC. All rights reserved. The Motley Fool has a disclosure policy.