This Hedge Fund Bought $250 Million of Disney Stock: Should You Buy, Too?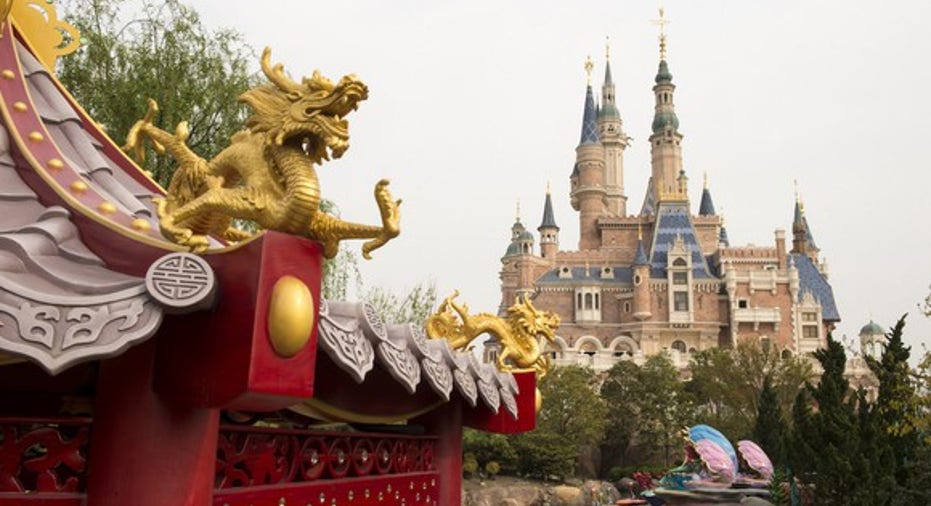 You don't come to manage an estimated $24 billion in other investors' money without establishing one of the best track records in the entire hedge-fund industry. That's exactly what famed hedge fund Viking Global Investors has done, outperforming traditional stock indices by several hundred percent since the turn of the millennium.
Though retail investors most likely can't access the brain trust that guides Viking's investments, they can follow the movements of elite money managers through the quarterly 13-F reports they file with the SEC.
Case in point: According to its most recent filing, Viking has initiated a $250 million position in media giant The Walt Disney Company (NYSE: DIS), proving that this longtime Fool favorite remains a fantastic stock for individual investors to own.
Who bought Disney shares?
Viking is one of the world's best-regarded stock-picking hedge funds. The firm is led by Andreas Halvorsen, a former Norwegian special-forces commando and protege of legendary hedge-fund manager Julian Robertson.Halvorsen struck out on his own, forming Viking in 1999, and he largely employs the same long-short stock-picking strategy Robertson employed to make his firm Tiger Management one of the most successful hedge funds of all time.
Like the hedge-fund industry at large, Viking has struggled to sustain its performance of late. A recent article in The Wall Street Journal detailed how the fund lost 4% over the past year; its five-year average performance remains 10.2%.
The $250 million stake in Disney is Viking's 23rdlargest holding. The investment took place at some point in Q4 2016, as part of a realignment of the company's portfolio.In fact, the Disney stake ranked 13thin Viking's portfolio in terms of the number of shares purchased during the quarter.
We don't know at what point between Oct. 1 and Dec. 31 Viking initiated the stake. Disney shares have risen about 20% since the start of the period, which is nearly double the market's performance. As a note, it's possibleViking could have already exited the position since this year's first quarter, we won't know until next quarter's 13-F filings.
What we do know is that when Viking's team took a look at Disney, they liked what they saw, and it's easy to see why.
Image source: Disney.
Why Disney remains a great long-term stock
To better understand Disney, I often describe the House of Mouse as two core sets of complimentary operations. The first is its media-networks division,which is dominated by ESPN but also contains the Disney Channels and Freeform (formerly ABC Family). This segment alone typically provides more than half of Disney's operating profit. Disney's other three segments -- studio entertainment, parks and resorts, and consumer products and interactive media -- make up the other leg of Disney's business empire.
In recent years, the company has worked to reduce its reliance on its media networks business, particularly ESPN, as cord-cutting has weighed on the segment. However, that doesn't mean Disney is throwing in the towel on its flagship division. Instead, CEO Bob Iger plans to launch over-the-top versions of ESPN later this year.This unbundled approach, which might look something like HBO Now,should help cater to consumers willing to spend on sports programming but not on channels they never use. So long as it can effectively navigate this transition, which seems manageable, ESPN should be fine.
Disney has also aggressively expanded its non-cable businesses. Its acquisitions of Pixar in 2006, Marvel in 2009,and Lucasfilm in 2012 each dramatically increased the scope of Disney's content assets. Disney has already developed multibillion-dollar franchises from each of these studio acquisitions, and it shows no signs of slowing.The company has also recently grown its footprint of global parks, opening Shanghai Disneyland in 2016 in a nod to China's increased importance in the global film business. Disney Shanghai alone helped increase its parks and resorts segment's operating earning by 20% in its most recent quarter.
The company is so large that investors should expect steady, slightly above-average growth rates. Wall Street analysts expect Disney to increase its earnings-per-share at an average annual rate of 9.4% over the next five years.Combined with the company's ability to grow its dividend -- it has increased its cash distribution more than sevenfold since 2000 -- Disney remains a top media investment, which Viking's investment only underscores.
10 stocks we like better than Walt DisneyWhen investing geniuses David and Tom Gardner have a stock tip, it can pay to listen. After all, the newsletter they have run for over a decade, Motley Fool Stock Advisor, has tripled the market.*
David and Tom just revealed what they believe are the 10 best stocks for investors to buy right now... and Walt Disney wasn't one of them! That's right -- they think these 10 stocks are even better buys.
Click here to learn about these picks!
*Stock Advisor returns as of May 1, 2017
Andrew Tonner has no position in any stocks mentioned. The Motley Fool owns shares of and recommends Walt Disney. The Motley Fool has a disclosure policy.