This Fall Will Be a Huge Test for the iPhone Upgrade Program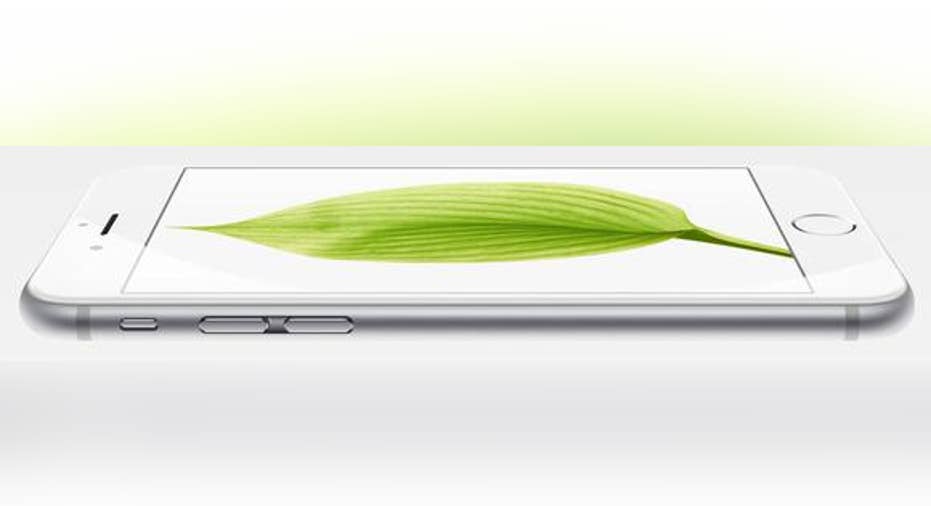 Last September, Apple unveiled the iPhone Upgrade Program. The key goal of this program -- which is available only in the U.S. so far -- is to make it easier for iPhone fans to upgrade every year, thus boosting sales of Apple's flagship product.
The iPhone Upgrade Program hasn't had much of an impact on Apple's sales yet, as evidenced by the recent slump in iPhone sales. However, it will face a critical test this fall, with the release of the iPhone 7.
The iPhone 6s is one model covered by the iPhone Upgrade Program. Image source: Apple.
What is the iPhone Upgrade Program?Under the iPhone Upgrade Program, customers can purchase the iPhone 6s or iPhone 6s Plus directly from Apple on a two-year monthly installment plan, with prices starting at $32.41 a month.
While that's more expensive than the monthly installment plans wireless carriers offer, the iPhone Upgrade Program comes with two key perks. First, it includes AppleCare+ -- a $129 value -- which extends the limited warranty and phone support to two years and covers up to two accidental damage incidents.
Second, the program allows you to trade in your iPhone for a new one after 12 months, at no additional cost. It just means you have to extend your contract to a full two years again.
Limited uptake so farThe iPhone Upgrade Program got off to a relatively slow start. Apple sold about 250,000 phones under the iPhone Upgrade Program between late September and December, according to Apple analyst Gene Munster.
The upgrade program's low penetration isn't too surprising, as it's only available in the U.S. and only available directly through Apple. Furthermore, Apple just had a huge upgrade cycle a year ago with the iPhone 6 and iPhone 6 Plus, which means a lot of iPhone users are probably still locked into their old contracts and carrier installment plans.
Recently, Apple began offering the iPhone Upgrade Program through its online store, rather than only at its retail stores. That will make it a lot more accessible for customers who don't live near an Apple Store -- or just prefer to buy online.
Apple needs a hit this fallWith the iPhone 6s product cycle proving to be a letdown, investors' hopes are riding on a strong uptick in sales after Apple launches its next iPhone lineup, presumably called iPhone 7, this fall.
However, many analysts are concerned that Apple's next iPhone won't offer any game-changing improvements. Noted Apple analyst Ming-Chi Kuo has predicted that the iPhone 7 will look similar to the iPhone 6 and iPhone 6s, with the main upgrades being wireless charging, a better camera, and longer battery life.
The iPhone 7 may not look much different than the iPhone 6. Image source: Apple.
If the iPhone 7 turns out to be another incremental change, iPhone users will be less likely to upgrade. Furthermore, many analysts, including Kuo, now expect a bigger upgrade to come in 2017, when Apple may move to an all-glass design with new AMOLED display technology. If the rumor mill continues to heat up with details of a big improvement coming in 2017, it could persuade even more iPhone users to hold off on upgrading.
The iPhone Upgrade Program can helpThat's where the iPhone Upgrade Program -- and similar programs launched by wireless carriers -- comes in. First, for people who are already on the iPhone Upgrade Program or a comparable plan, there's no cost to upgrade. Indeed, the plan's structure gives customers a high incentive to get a new iPhone every year.
Second, for people who haven't traditionally upgraded every year, the iPhone Upgrade Program takes the "risk" out of buying an iPhone 7. Customers who buy an iPhone 7 on the program will be able to upgrade for free if Apple releases a much-improved iPhone in 2017. (They could also keep the iPhone 7 for a second year, after which they would own it free and clear.)
Thus, for the vast number of people who currently have an iPhone 6 or iPhone 6 Plus, the iPhone Upgrade Program would take the guesswork out of deciding whether to buy the iPhone 7 or wait for the 2017 model.
The impact of the iPhone Upgrade Program this fall will depend to a large extent on whether Apple expands it to international markets. Apple could also potentially try to extend it to retail partners such as Best Buy, but that seems like more of a long shot.
A key development for Apple's businessOne of the biggest threats to Apple's iPhone business is a further slowdown in the replacement cycle as more users hold out for really big upgrades. Apple's best way to combat this threat is to get more iPhone users onto the iPhone Upgrade Program and similar carrier programs.
Once people move to the iPhone Upgrade Program, they won't have to worry about exactly when to get a new phone -- and Apple won't have to worry about when they will upgrade, either.
The article This Fall Will Be a Huge Test for the iPhone Upgrade Program originally appeared on Fool.com.
Adam Levine-Weinberg is long January 2017 $85 calls on Apple. The Motley Fool owns shares of and recommends Apple. Try any of our Foolish newsletter services free for 30 days. We Fools may not all hold the same opinions, but we all believe that considering a diverse range of insights makes us better investors. The Motley Fool has a disclosure policy.
Copyright 1995 - 2016 The Motley Fool, LLC. All rights reserved. The Motley Fool has a disclosure policy.