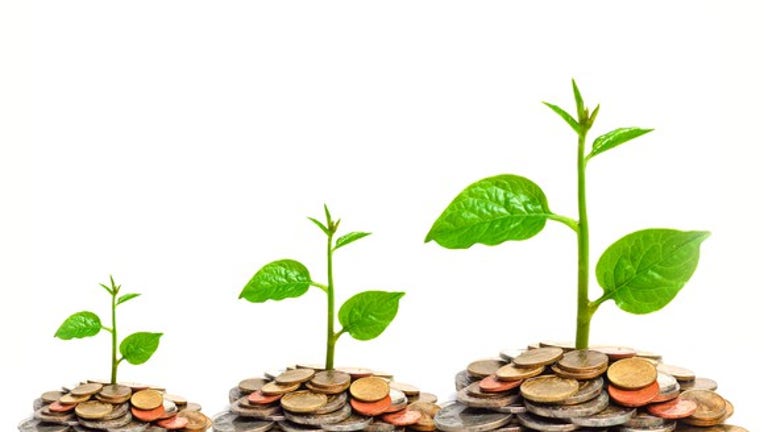 Freestanding retail real estate investment trustRealty Income (NYSE: O) announced that its board of directors is increasing the stock's monthly dividend by 4%. As the REIT is one of the most consistent dividend raisers in the market, the increase wasn't exactly a surprise, but it's a larger increase than the company normally gives. Here are the details of the increase, Realty Income's dividend history, and what to expect going forward.
Realty Income's dividend keeps growing and growing. Image source: Getty Images.
Realty Income's dividend increase and history
Realty Income, which pays dividends monthly, recently announced an increase in its monthly payment from $0.2025 to $0.2105 per share, which is a 4% increase and is 6% higher than the payout a year ago. The higher monthly payout will go into effect with the February distribution, which will be the 559thconsecutive dividend payment (to spare you the math, this translates to more than 46 years of monthly dividends).
This is Realty Income's 90thdividend increase since the company was listed on the NYSE in 1994, and frequent dividend increases have become standard practice for it. The general pattern is one large increase at the beginning of the year (like this one) and several smaller increases during the year, as you can see in the chart below. Historically, Realty Income has increased its payout at a total annualized rate of about 4.6%.
Realty Income's 10 most recent dividend increases. Data source: Realty Income press releases.
There could be several reasons for such a sharp increase, and I believe a primary contributor is the company's stronger-than-expected year of acquisitions in 2016. As I wrote recently, the company's cost of capital was simply too low for management to ignore for much of the year. Realty Income raised its full-year acquisition guidance every single quarter, and eventually ended up doubling its initial projection.
The unexpectedly high volume of acquisitions adds to the company's earning power, and could make management more comfortable with such a strong dividend raise.
Is this a safe increase, and will there be further increases in 2017?
The best way to assess the safety of a REIT's dividend is to look at its funds from operations, or FFO. If a REIT's FFO is significantly higher than the payout, the dividend should be safe going forward.
In Realty Income's case, the new monthly payout translates to $2.526 per year. We don't have the company's 2017 projections just yet, but when the full-year 2016 numbers are released, Realty Income expects to report adjusted FFO in the range of $2.87 to $2.89. So, even if there is zero growth in 2017, which I consider to be highly unlikely, the company is paying out less than 88% of its AFFO as a dividend, a reasonable level for a REIT.
I fully expect several further dividend increases in 2017; however, the amount of the increases remains to be seen. As you saw earlier, the 4% increase just announced was consistent for the company's first announced increase of the year, so I'm expecting a few more increases in 2017, but mainly in the 0.2%-0.3% range.
Watch out for rising interest rates
No stock that's capable of the returns Realty Income has produced over the years is without risk, and interest rate fluctuations could cause some turbulence in the coming years.
Rising interest rates are generally bad for REITs. They not only make it more expensive to borrow money, but create downward pressure on the stock price as investors expect higher yields on their dividend investments. Then, lower share prices mean that the REIT can't get as much value for newly issued equity, creating a much more difficult environment to profitably acquire new properties.
Interest rates are widely expected to rise several times over the next few years, which is certain to create some volatility among REITs, so it's important to mention that if interest rates rise faster than expected, they could push Realty Income's share price down.
The point is that while nobody likes to see their stocks go down, Realty Income is a long-term winner, so don't interpret any weakness in the share price as a threat to Realty Income's dividend safety. As long as FFO keeps rising and dividend increases keep coming, Realty Income will remain a great long-term wealth creator.
10 stocks we like better than Realty Income When investing geniuses David and Tom Gardner have a stock tip, it can pay to listen. After all, the newsletter they have run for over a decade, Motley Fool Stock Advisor, has tripled the market.*
David and Tom just revealed what they believe are the 10 best stocks for investors to buy right now... and Realty Income wasn't one of them! That's right -- they think these 10 stocks are even better buys.
Click here to learn about these picks!
*Stock Advisor returns as of January 4, 2017
Matthew Frankel owns shares of Realty Income. The Motley Fool has no position in any of the stocks mentioned. The Motley Fool has a disclosure policy.