This "Dead" Industry Accounted for 32% of Electricity Generation in 2016. Can It Be Revived?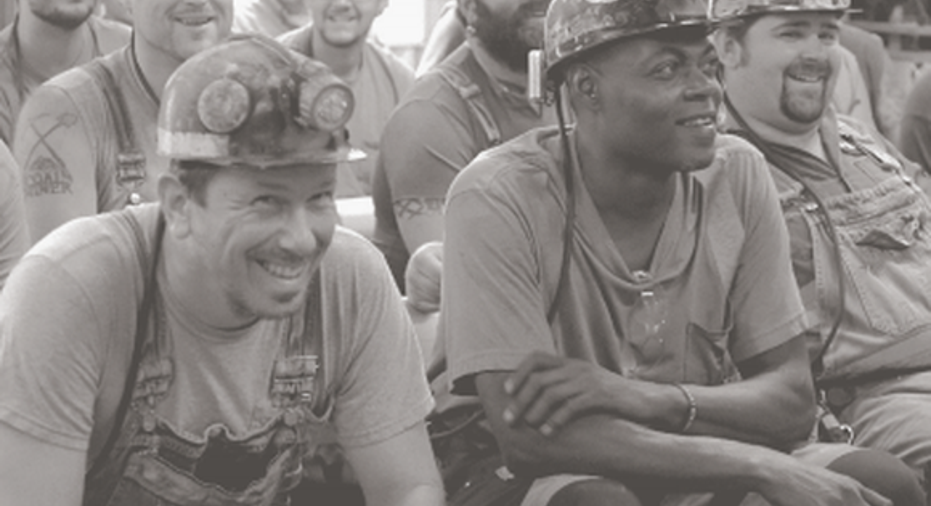 Let's get the big question out of the way right up front: Is thermal coal a dying industry in the United States? Yes, but...
The"but" is important, because the death of thermal coal is a very long-term forecast. And there's a lot of room between now and the eventual demise for a well-situated and well-run miner like Alliance Resource Partners, L.P.(NASDAQ: ARLP) to make a lot of money for investors. Here's what you need to know about the thermal coal industry's past, its outlook for the future, and why you should do a deep dive on Alliance.
Ugly(ish)
Peabody Energy, Arch Coal, and Alpha Natural Resources were some of the biggest names in the U.S. thermal coal industry. All three were forced into bankruptcy because of falling demand and weak prices. There is, however, more to these stories than meets the eye.
Image source: Alliance Resource Partners, L.P.
For example, each of these companies took on big piles of debt to make acquisitions when coal prices were high. It was their heavy debt loads that ultimately pushed them over the financial edge. And, in each case, it was metallurgical coal (which is used to make steel) that was the real drag on performance. That sector was hit even harder than thermal coal, which is used to generate electricity, during the commodity downturn.
Indeed, thermal-coal-focused Cloud Peak Energy (NYSE: CLD) and Alliance Resource Partners both got hit on the top and bottom lines during the downturn, but neither had to resort to financial restructuring. So the first thing you need to understand about the coal industry is that all coal isn't alike and neither is every coal company. And when it comes to thermal coal, there's some complex changes taking shape.
It's not the sun
That's not to suggest that there isn't a problem brewing for U.S. thermal coal miners. Because there is...and it's big. But so far it hasn't been the problem you're probably thinking about. The big knock against coal is that it is among the dirtiest fuel options around. With the world increasingly moving toward carbon-free power, the big story looks like coal is being pushed out of the mix by things like solar and wind. That's not true; coal's true nemesis today is natural gas.
Sure, natural gas burns more cleanly than coal, but what has been really driving this change is that it's cheaper to construct gas-powered plants, and natural gas prices areat historically low levels. So utilities like Southern Company (NYSE: SO) get environmental kudos for building gas power plants and an economic benefit, too. Coal's real problem today isn't being dirty so much as the fact that it's simply cheaper for utilities to go with gas.
To put some numbers on that, in 2010, coal provided around 60% of Southern Company's power with natural gas coming in at about 25%. By the end of 2016, the numbers stood at coal providing 34% and natural gas 46%. It's a trend that's taken place throughout the U.S. power sector.
Coal has been losing to gas, not renewables. Image source: U.S. EIA.
Coal and natural gas are finally at a point where they are roughly on equal footing in the electricity market, bringing to an end a period in which coal was by far the dominant fuel. As the U.S. Energy Information Administration chart above shows, coal and gas are expected to trade places as the biggest electricity fuel for the next few years before gas takes the lead for good.
But clean power is big
There's two more key takeaways from the graph above. First, renewablepower is getting bigger and will, eventually, overtake coal as the second-largest power provider after natural gas. Assuming that current environmental regulations remain in place, that is projected to happen by around 2030 or so. But, if the Trump administration pushes back environmental regulations, which he has a real shot at doing, the EIA doesn't see coal falling to No. 3 until after 2040.
Yes, renewable power is important and it's going to keep growing quickly. But given market conditions today, even in the worst-case scenario coal has a long runway before renewable power overtakes it. Which leads to the second big takeaway from the EIA graph: Coal doesn't actually go away. Despite all the doom and gloom, it will remain a key part of the U.S. power grid for decades to come. That's true even if Donald Trump fails to roll back Obama-era environmental regulations.
Now that's not meant to suggest that investors should forget about investing in clean power and put all their money in coal. Clean power is going to get bigger and there's a lot of money to be made along the way. And coal will continue to shrink over time. Which is why you need to be picky about the coal miner in which you invest. And one, Alliance Resource Partners, stands above the rest.
The right region
In the United States, there are a few main coal regions, and the coal from each has different properties, including how cleanly it burns and how much power it provides (that is, of course, simplifying a very complex geological topic). You also have to factor in transportation costs for getting coal from where it's mined to where it's consumed, which is why coal's declining stature has been such a problem for the train lines, too. To give you a quick example, CSX Corporationsaw a 21% decline in its coal business in 2016 alone.
EIA coal production history and projections. Image source: U.S. EIA.
Here's the thing: EIA data shows that coal production out of Appalachia and Western markets (which includes the prolific Powder River Basin) has been in decline for years. Assuming regulations stay as they are today, the decline should slow but continue. At the bottom of the graph, however, is the Interior region, which includes the Illinois Basin coal region. The slowly rising Interior region line basically shows that coal from the Illinois Basin has proven to be more desirable to utilities than other options for several years now.
In fact, the Interior region, even in the worst-case scenario, is expected to see demand remain fairly stable out through 2040. However, if the Trump administration kills current environmental regulations, this region should see relatively strong growth. The Appalachian and Western regions will see production pick up, too, if regulations are relaxed, but they will not regain their previous production levels. Only the Interior region sees real growth. And this is where it gets good: Alliance Resource Partners' primary coal region is the Illinois Basin.
Alliance, the one to watch
That puts Alliance in the right place at the right time to not only weather the coal market's slow decline, but to thrive as Illinois Basin coal displaces coal from other coal regions. That's actually just a continuation of a trend for Alliance, which was able to increase its coal production for years at the expense of competitors that were shrinking.
To give you a painful example of that, Cloud Peak Energy, which operates in the Powder River Basin (Western region), reduced shipments by a third between 2012 and 2016. The miner's shipments went from roughly 90 million tons a year to about 60 million. Over that same time span, Alliance's tons sold increased from 35 million tons to 36.6 million tons. That may not sound like a huge success, but a 4% or so increase beats the pants off of a 33% decline.
Cloud Peak is feeling significant pain, and it's one of the survivors. Image source: Cloud Peak Energy
It also points to the future for Alliance. This isn't a big growth story, it's more like "maintain and grow a little bit over time as the market allows." Which is why Alliance's limited partnership structure makes it a winning option for income investors.
Essentially, the partnership is structured to pay out big dividends while it plods along mining coal in the best-situated U.S. coal region. Sure, the roughly 7.6% yield will make up the vast majority of your return, but if you know that, and accept it going in, it's all good. The wild card is the Trump administration's ability to roll back currently planned environmental rules. But that would just mean there's more upside potential for Alliance, though growth probably won't be exciting even in that scenario.
And it's important to note, too, that Alliance is a very conservative company, so you shouldn't have to worry about it going the way of Peabody, Arch, and Alpha. For example, in 2016 the company covered its distribution by roughly two times, a huge amount of coverage in the limited partnership space. Debt, meanwhile, makes up a reasonable 25% or so of the capital structure.
Contrast that against Illinois-Basin-focused Foresight Energy (NYSE: FELP), where debt makes up more than 100% of the capital structure because limited partners' equity is negative. This partnership also no longer pays a distribution. In fact, Foresight is currently working with creditors to refinance its debt..
Clearly it isn't enough to just be in the right coal basin, which is why you should favor Alliance. Alliance is being run in such a manner that it should have little trouble weaving its way through coal's slow, drawn-out, decades-long decline while still handily rewarding its unitholders with regular distributions.
Coal's death has been greatly exaggerated
In the end, the coal market is way more complicated than it seems. And the current headlines that renewable energy is killing coal miss the real story taking place. Moreover, coal isn't going away anytime soon -- it's too important to the U.S. grid to remove it right away and alternatives simply aren't ready to take its place yet.
That doesn't make coal a great investment. But if you do a little digging, you'll see that certain coal regions are better situated in the current environment than others. And through that lens, it becomes pretty clear that Alliance Resource Partners is probably the best-positioned coal miner in the United States today.
10 stocks we like better than Alliance Resource PartnersWhen investing geniuses David and Tom Gardner have a stock tip, it can pay to listen. After all, the newsletter they have run for over a decade, Motley Fool Stock Advisor, has tripled the market.*
David and Tom just revealed what they believe are the 10 best stocks for investors to buy right now... and Alliance Resource Partners wasn't one of them! That's right -- they think these 10 stocks are even better buys.
Click here to learn about these picks!
*Stock Advisor returns as of February 6, 2017
Reuben Brewer has no position in any stocks mentioned. The Motley Fool recommends Alliance Resource Partners and CSX. The Motley Fool has a disclosure policy.