This Could Very Well Be the Greatest Drug Advancement in a Decade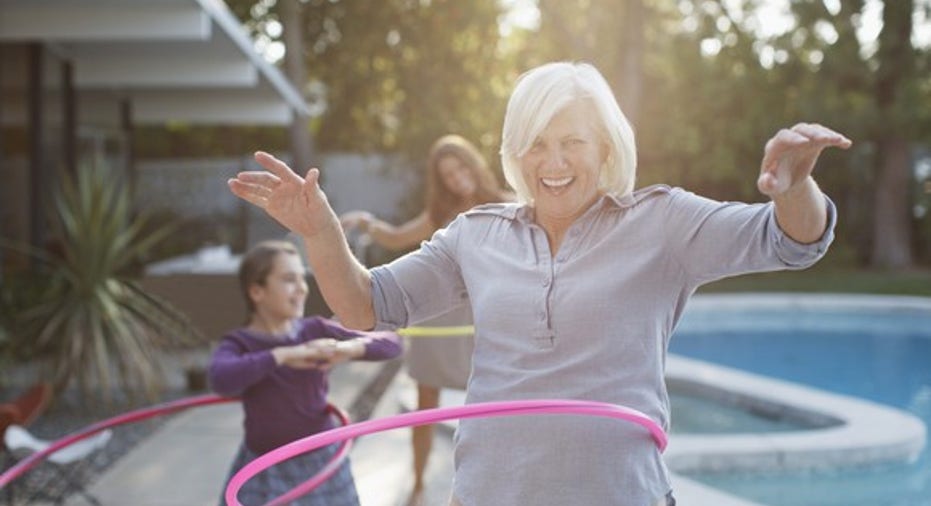 There have been a lot of exciting advances in medicine over the past 10 years: Drugs that help cancer patients live longer have become available, as have therapies that functionally cure hepatitis C. However, one area of research that hasn't advanced is the development of new weapons in the fight against Alzheimer's disease.Could that be about to change?
IMAGE SOURCE: GETTY IMAGES.
A new Alzheimer's disease drug may be on the horizon
Recently, one of biotechnology's biggest companies, Biogen (NASDAQ: BIIB), updated results from early-stage trials that suggest a drug it's working on, aducanumab, may slow down how quickly Alzheimer's disease advances.
It's undeniably premature to conclude that aducanumab's future trials will confirm these early-stage results, but the data is compelling enough to offer new hope, especially in the wake of a series of Alzheimer's disease drug failures. Over time,drug trials have failed more often in Alzheimer's disease than in any other indication, and between 2002 and 2012, less than 1% of Alzheimer's disease medicines in development ended up winning FDA approval.
Sadly,Eli Lilly & Co.'s (NYSE: LLY)added to that dismal track record in November when it reported the failure of solanezumab, a drug that prevents the buildup of beta amyloid plaques thought to cause Alzheimer's disease symptoms. Unfortunately, a late-stage study involving thousands of Alzheimer's disease patients with mild dementia showed that solanezumab failed to beat placebo in improving patient outcomes.
The inability to advance new Alzheimer's disease drugs isespecially disheartening because Alzheimer's disease is taking an increasingly damaging toll on patients, caregivers, and the economy.
Because baby boomers are getting older and living longer, theAlzheimer's Association estimates that the number of people suffering from it will increase from 5.4 million today to 13.8 million in 2050.
In a study released last year, the association calculates that families and friends spend more than 18.1 billion (yes, billion) unpaid hours caring for Alzheimer's disease patients, and that care is worth a mind-blowing $221.3 billion at $12.25 per hour. The group also finds thatbecause current therapies lose their effectiveness over time, spending on medicine, long-term care, and hospice for dementia patients totals $236 billion annually.
Clearly, new Alzheimer's disease drugs, such asBiogen's aducanumab, are incredibly important and necessary.
Looking toward the future
According to Biogen, people with early signs of Alzheimer's disease, and those with mild Alzheimer's disease, who were given aducanumab saw astatistically significant reduction of their amyloid plaques, and importantly, disease progression to dementia was slower than it was for patients receiving a placebo.
That's encouraging news, but there's still a lot of work to do before aducanumab can be considered safe and effective enough to win a FDA green light for widespread use. Larger and longer trials of aducanumab are under way, but there's no guarantee those trials will succeed.
Nevertheless, aducanumab's performance so far is immensely intriguing, and if aducanumab makes it to market someday, it could reshape patient treatment and become one of the planet's most widely used drugs. Since aducanumab could end up being the greatest advance in medicine in years, all eyes should be on Biogen's progress from here on out.
10 stocks we like better than Biogen When investing geniuses David and Tom Gardner have a stock tip, it can pay to listen. After all, the newsletter they have run for over a decade, Motley Fool Stock Advisor, has tripled the market.*
David and Tom just revealed what they believe are the 10 best stocks for investors to buy right now...and Biogen wasn't one of them! That's right -- they think these 10 stocks are even better buys.
Click here to learn about these picks!
*Stock Advisor returns as of January 4, 2017.
Todd Campbell has no position in any stocks mentioned.Todd owns E.B. Capital Markets, LLC. E.B. Capital's clients may have positions in the companies mentioned.Like this article? Follow him onTwitter where he goes by the handle @ebcapitalto see more articles like this.
The Motley Fool owns shares of and recommends Biogen. The Motley Fool has a disclosure policy.