This Could Be Sony's Next Billion-Dollar Movie Franchise (Hint: It's Not Spider-Man)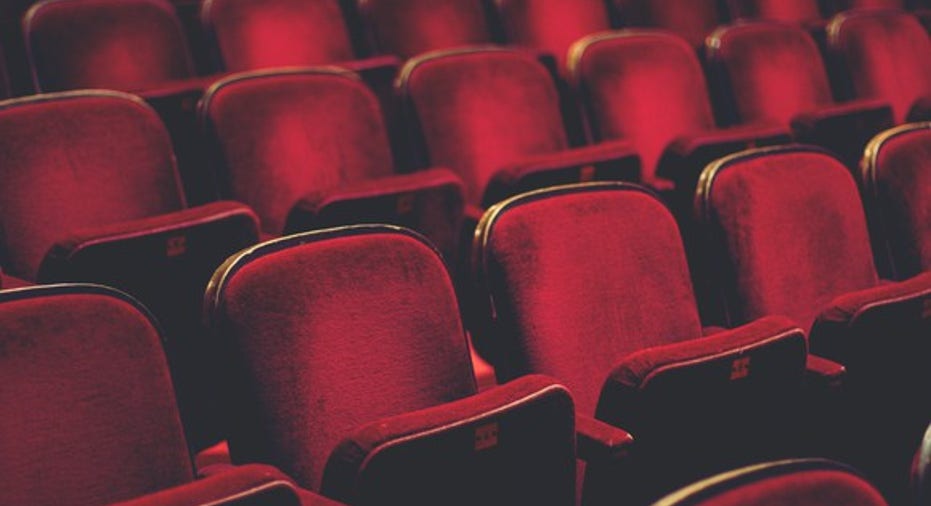 Image source: Getty Images.
Sony's (NYSE: SNE) upcomingSpider-Man: Homecominghas the chance to revitalize the webslinger's big-screen presence, but the company still needs other hit properties to bolster its film wing. With soggy performance for itsGhostbustersreboot likely to thwart aspirations for an extended franchise, attention turns to what might be the company's next hit series.
The Dark Tower, a film adaptation based on a book series by Stephen King, is set for a Feb. 17 release and has some key ingredients working in its favor that could make it one of the most important films in Sony's upcoming slate. If the film comes together and is backed by strong marketing, it could launch the company's next billion-dollar film property.
WhyThe Dark Towerhas the potential to be a hit
With marketable stars Matthew McConaughey and Idris Elba attached in lead roles and a popular book series to draw inspiration and fanfare from,Dark Towerhas the potential to be a breakout hit for Sony and pave the way for a successful film franchise. Stephen King adaptations have generally not been huge box office successes, butThe Dark Towerseries stands out as especially ripe for presence on the big screen and packs the type of action set pieces, humor, and world building that have been features of the most successful superhero films in recent years. On the acting talent side of things, bothElba and McConaughey are in the midst of career upswings, and the film's diverse casting should play to its advantage -- as has been the case with recent franchise films includingFurious 7andSuicide Squad.
The Dark Towermight also benefit from its release window.Mid-February isn't typically thought of as the ideal time to release a film that's intended to launch a high-profile franchise, but movies are increasingly finding success outside the summer and winter holiday release windows, and recent hits including50 Shades of GreyandDeadpoolhave shown that Valentine's Day weekend can be huge for movies. It's unclear what MPAA rating Sony has in mind forThe Dark Tower, butFox'sDeadpool released on Valentine's Day weekend andgrossed roughly $780 million despite an R-rating, so skewing a bit more mature with the content probably won't be a death sentence for the film, even if it would limit upper-range earnings potential.
What will it take forThe Dark Towerto spawn a billion-dollar franchise?
The Dark Towerreportedly carries a $60 million production budget, which is relatively small in today's major theatrical release climate and points to better chances at achieving profitability and an opportunity for a robust marketing campaign without big risk of incurring sizable losses if the picture underperforms. Returning toDeadpoolas an example, the superhero picture's $58 million production budget made it possible forTwenty-First Century Foxto deliver a large ad campaign for a release that wasn't presumed to be a surefire winner, and Sony could enjoy a similar opportunity -- particularly if it's confident inDark Tower's quality and appeal.
To be clear, a very favorable confluence of factors will be needed forDark Towerto reach $1 billion in ticket sales, and that type of performance should not be counted on as a probable outcome or a necessary marker for counting the film as a success, but a strong debut on the big screen would pave the way for sales growth with subsequent installments, helping to transition the well-loved source material into a billion-dollar film franchise.
Why The Dark Tower matters in the scheme of Sony's broader turnaround effort
Outside of its 2017 reintroduction of Spider-Man within the same universe asDisney's Marvel movies, Sony appears to be relatively light on obvious blockbuster film properties -- even more so now that its distribution rights to theJames Bondfranchise have expired. Looking at its announced pictures for the near future, the company is reviving theBad Boysfranchise, with sequels planned to launch in 2017 and 2019, rebootingJumanjifor a summer 2017 release, and developing a Barbiemovie based on Mattel's iconic doll line.
The company was also aiming to revive its Men in Blackseries by way of crossover with the21 Jump Streetproperty, in a mash-up dubbedMIB 23. However, recent comments from prospective star Jonah Hill indicate that the project could be scrapped and the two series kept separate.Other big upcoming films for Sony include adaptations of video gamesUnchartedandThe Last of Us -- series that are very popular on PlayStation titles but video game movies have a troubled history at the box office.
Sony's continuing turnaround effort hinges on building its business around its three strongest pillars: PlayStation, filmed entertainment, and image sensors. While the PlayStation business is booming and has propelled the company's performance ahead ofschedule, progress on the movie front has been less evident, and the company must aim to avoid becoming overly dependent on the volatile video game business.
Unspectacular performance for its movie business in recent years evidences unrealized potential, and turningThe Dark Towerinto a successful franchise would be a significant step in strengthening one of the company's key pillars.
A secret billion-dollar stock opportunity The world's biggest tech company forgot to show you something, but a few Wall Street analysts and the Fool didn't miss a beat: There's a small company that's powering their brand-new gadgets and the coming revolution in technology. And we think its stock price has nearly unlimited room to run for early in-the-know investors! To be one of them, just click here.
Keith Noonan has no position in any stocks mentioned. The Motley Fool owns shares of and recommends Walt Disney. Try any of our Foolish newsletter services free for 30 days. We Fools may not all hold the same opinions, but we all believe that considering a diverse range of insights makes us better investors. The Motley Fool has a disclosure policy.