This Could Be a Game Changer for Big Bank Stocks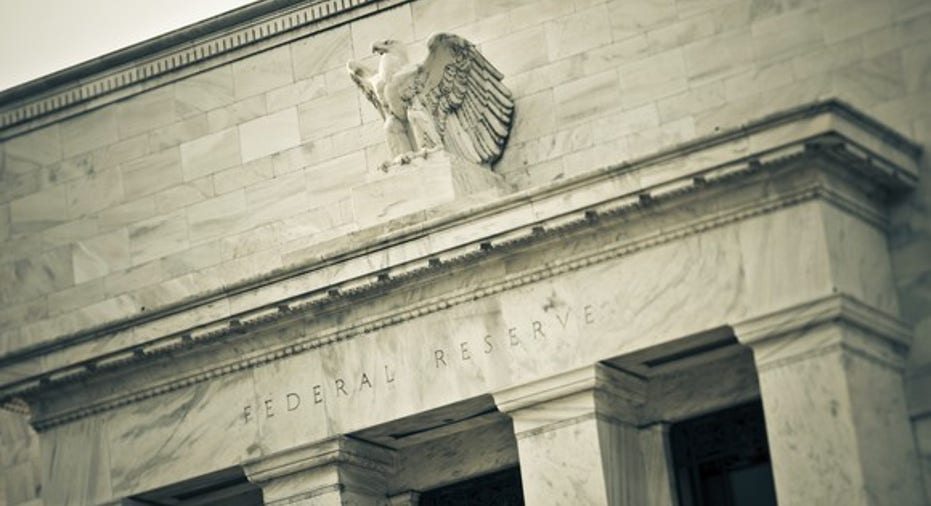 One of the main reasons why shares of JPMorgan Chase (NYSE: JPM), Bank of America (NYSE: BAC), Citigroup (NYSE: C), and other bank stocks have surged since the presidential election is that investors expect the new administration to ease the regulatory burden in the industry.
Both on the campaign trail and now in the Oval Office, most recently by way of an executive order, the President has vowed to "dismantle" the 2010 Dodd-Frank Act, to "do a number" to it, and to reduce regulations "by 75%." This is aggressive talk, and certainly welcome news to bankers, who have struggled under an especially heavy regulatory burden since the financial crisis more than eight years ago.
But there's a problem: In order to get the type of sweeping reforms necessary to dismantle Dodd-Frank through Congress, the Republicans would need 60 votes in the Senate, which seems unlikely given that they only hold a 52 to 48 majority.
This has led Trump's chief economic advisor and former Goldman Sachs executive, Gary Cohn, to say that the administration will affect its desired changes by swapping out the personnel atop the bank regulatory agencies. By installing people who are less inclined to strictly enforce the regulations, or to write new rules, this strategy can be used to achieve the desired result without having to go through Congress.
Image source: iStock/Thinkstock.
One of the issues that the new administration would face, however, is that the heads of the regulatory bodies serve for set terms and can generally only be dismissed for cause. This is most importantly the case at the Federal Reserve and the Consumer Financial Protection Bureau.
The Chairwoman of the Fed, Janet Yellen, won't see her term as chair expire until 2018, while her 14-year term as a member of the Fed's board of governors doesn't end until 2024. Meanwhile, the CFPB's Richard Cordray's term stretches into 2018, as well.
But even though these positions will take time to fill, there are others that are also incredibly important. First and foremost is the vice chairman in charge of bank oversight at the Federal Reserve. For all intents and purposes, this is the most important regulatory role in the bank industry. And it's currently vacant.
Added to this, on Friday, Fed governor Daniel Tarullo submitted his resignation. Tarullo has been one of the harshest critics of banks since the financial crisis, and he's been able to translate that into policy by taking on the duties of the empty vice chairmanship in charge of bank oversight.
This is huge news not only because it will allow the president to appoint someone who's more conciliatory to the industry for the vice chairmanship, but also because Tarullo's departure will leave three open seats on the Fed's board of governors.
Presuming that the president follows through with his vow to select opponents of regulations to these seats, it could translate into a number of benefits that the nation's biggest banks, in particular, would benefit from, and none more so than JPMorgan Chase, Bank of America, and Citigroup.
These banks could soon see lower capital requirements, which would boost profitability in the industry. They could also regain the power to increase their dividends and share buybacks without regulatory pushback, which has impeded Bank of America and Citigroup's abilities to return capital to shareholders more than any other banks over the last few years. JPMorgan Chase has gotten approval to boost its payouts each year, but even it would likely get more capital off its balance sheet if it had unfettered discretion to do so.
It's for these reasons that Tarullo's pending departure, which is scheduled to occur in April, could very well be a game changer for big bank stocks.
10 stocks we like better than Goldman SachsWhen investing geniuses David and Tom Gardner have a stock tip, it can pay to listen. After all, the newsletter they have run for over a decade, Motley Fool Stock Advisor, has tripled the market.*
David and Tom just revealed what they believe are the 10 best stocks for investors to buy right now... and Goldman Sachs wasn't one of them! That's right -- they think these 10 stocks are even better buys.
Click here to learn about these picks!
*Stock Advisor returns as of February 6, 2017
John Maxfield owns shares of Bank of America and Goldman Sachs. The Motley Fool has no position in any of the stocks mentioned. The Motley Fool has a disclosure policy.