This Chipmaker Could Benefit From Qualcomm, Inc.'s Data Center Assault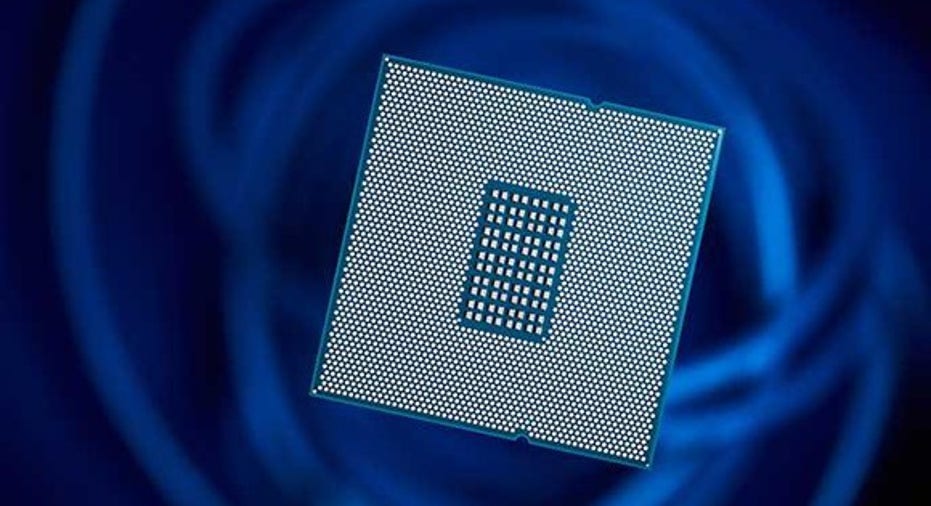 Wireless chipmaker Qualcomm (NASDAQ: QCOM) is making a pretty big push into the market for data center chips. Data center chips aren't sold in anywhere near the volumes that Qualcomm's bread-and-butter smartphone processors are, but the potential average selling prices as well as gross profit margin potential per chip are quite a bit better than a typical smartphone processor.
Qualcomm has said that its Centriq 2400 server chip, which packs 48 of the company's Falkor processor cores, is manufactured on a foundry 10-nanometer processor. Qualcomm hasn't specified which of the two companies currently in production on 10-nanometer technologies -- Taiwan Semiconductor Manufacturing Company (NYSE: TSM) and Samsung (NASDAQOTH: SSNLF) -- is building the chip, but thanks to a report from DigiTimes, we know who the winner is.
Image source: Qualcomm.
And the winner is...
Per DigiTimes, citing a report from Commercial Times, says that it's Taiwan Semi that's building the Centriq 2400 for Qualcomm. In fact, not only is TSMC set to build the Centriq 2400 for Qualcomm, but the report says that the chips are in mass production now.
This might come as a bit of a surprise to some considering that Qualcomm is having Samsung build its 10-nanometer Snapdragon 835 smartphone chips, but perhaps the fact that Qualcomm isn't trying to sell these chips to Samsung may have given it a bit more liberty when deciding which manufacturer to work with on the Centriq 2400.
Near-term and longer-term implications
In the near term, I don't see the Centriq 2400 driving game-changing levels of chip volume or, ultimately, revenue into TSMC's coffers, although incremental leading-edge technology revenue and wafer shipments are always good. As I wrote previously, I expect that it'll take time for Qualcomm to take significant share in the data center market, if it ultimately does so.
Over the longer term, TSMC could be one of the prime beneficiaries should the ARM server ecosystem -- of which Qualcomm is a very prominent member -- take the kind of server share that ARM had told its investors (back when it was a publicly traded company) it aspired to take (roughly 25% of the market).
Indeed, TSMC has been consistently highlighting "high-performance computing" (HPC) applications as attractive long-term growth opportunities beyond the core mobile chip market. Such markets demand performance and features, which means that potential customers are likely to be more willing to pay up to use TSMC's most advanced manufacturing technologies.
TSMC will, of course, face indirect competition from microprocessor giant Intel (NASDAQ: INTC), the incumbent player in the data center processor market and a company that manufactures its own chip, and it will need to deal with rival contract chip manufacturer Samsung (NASDAQOTH: SSNLF) for chip orders from the designers of these chips for HPC applications.
However, TSMC's success in the high end of the mobile applications processor market, its strong technology execution, as well as its history as the key manufacturer of FPGA, graphics, and networking processor chips for other client, should position it well to capture ARM server processor business.
10 stocks we like better than QualcommWhen investing geniuses David and Tom Gardner have a stock tip, it can pay to listen. After all, the newsletter they have run for over a decade, Motley Fool Stock Advisor, has tripled the market.*
David and Tom just revealed what they believe are the 10 best stocks for investors to buy right now... and Qualcomm wasn't one of them! That's right -- they think these 10 stocks are even better buys.
Click here to learn about these picks!
*Stock Advisor returns as of February 6, 2017
Ashraf Eassa owns shares of Intel and Qualcomm. The Motley Fool owns shares of and recommends Qualcomm. The Motley Fool recommends Intel. The Motley Fool has a disclosure policy.