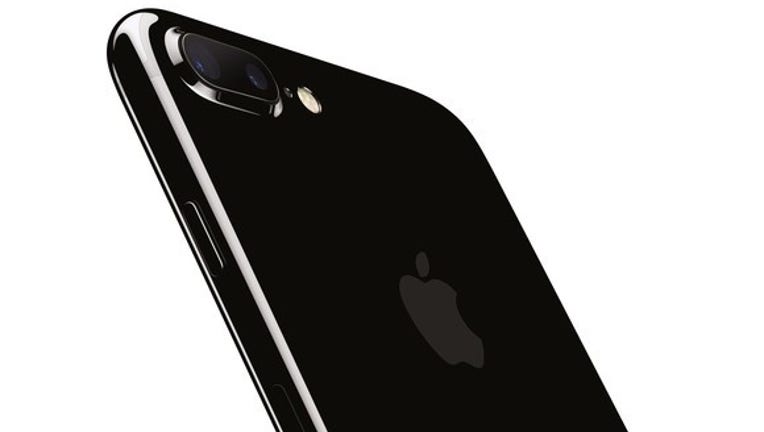 Analog Devices (NASDAQ: ADI) is believed to be a key supplier of the chip technology that enables Apple's (NASDAQ: AAPL) 3D Touch functionality that is present in the company's iPhone 6s-series and iPhone 7-series smartphones.
Analog Devices said in its most recent form 10-K filing that it generated "approximately 12% of fiscal 2016 revenue and 13% of fiscal 2015 revenue" from its "largest single customer." Though Analog doesn't explicitly name this customer, I have a strong suspicion that it's Apple -- since Analog didn't have any 10%-plus customers in fiscal year 2014, during which time, Apple wasn't selling phones with 3D Touch capability).
Image source: Apple.
Interestingly, analyst Jun Zhang with Rosenblatt Securities (via Barron's) reportedly said that his team believes that "Analog Devices might lose the force touch IC socket due to cost reductions from Apple."Analysts with BlueFin Research (also via Barron's) disagree.
Analog Devices' production forecast tells the tale
The analysts say that Analog Devices' forecast for the second quarter "improved slightly" over the last 30 days to a sequential growth of 17%. This, the analysts say, is "similar to last year's growth rate which included the production ramp for the iPhone 7."
"There have been rumors circulating that ADI may lose the iPhone Force Touch solution with the OLED iPhone 8, while maintaining their sockets on the iPhone 7s/7s Plus," the analysts reportedly wrote. "We have not been able to corroborate this rumor and the production math doesn't seem to suggest content loss."
Indeed, the analysts further strengthen this argument by pointing out that the iPhone 8 is "projected to be more than 50% of the next generation iPhone builds, yet current production ramp mirrors their 2016 iPhone 7 ramp."
Put another way, if Apple had designed Analog Devices out of the iPhone 8 but kept them around for the iPhone 7s/7sPlus, then Analog Devices should be seeing a sharp year-over-year decline in 3D-Touch-related component production and shipments.
A nice break for Analog Devices
Given the possibility that Analog Devices depends on Apple for a substantial portion of its revenue, the news from BlueFin -- assuming it's accurate -- should allow Analog Devices shareholders to feel relieved.What's interesting, though, is that the reasoning behind the potential loss of the iPhone 8 spot doesn't make complete sense. Note that the iPhone 8 is supposed to be Apple's most feature-rich iPhone ever, with a price tag to match.
The high price tag means that Apple should have a larger bill of materials budget to work with compared to the standard iPhone models. Why would Apple cut Analog Devices out of the iPhone 8 as a result of, per Zhang, "cost reductions," when that's the phone that's less in need of such reductions?
The rumor probably would have made more sense, at least prior to the BlueFin report -- again, assuming it's correct -- if it had said that the iPhone 7s/7s Plus wouldn't use Analog Devices' parts in a bid to cut costs, while the premium iPhone 8 would get the pricier Analog Devices parts.
Foolish takeaway
BlueFin has a good track record, and I'm inclined to believe what they have to say, but as always, "trust but verify." For investors and potential investors in Analog Devices who are concerned about potential share loss at Apple, keep a close eye on Analog Devices' consumer-oriented revenue segment in its financial reports, and listen to what management has to say on future earnings calls with respect to the matter.
If Analog Devices reports flat-to-up shipments of consumer-related components in the coming quarters, it could be a good sign that Analog Devices' share position with respect to 3D Touch remains unchanged.
10 stocks we like better than Analog DevicesWhen investing geniuses David and Tom Gardner have a stock tip, it can pay to listen. After all, the newsletter they have run for over a decade, Motley Fool Stock Advisor, has tripled the market.*
David and Tom just revealed what they believe are the 10 best stocks for investors to buy right now... and Analog Devices wasn't one of them! That's right -- they think these 10 stocks are even better buys.
Click here to learn about these picks!
*Stock Advisor returns as of April 3, 2017
Ashraf Eassa has no position in any stocks mentioned. The Motley Fool owns shares of and recommends Apple. The Motley Fool has a disclosure policy.