This Airline Stock Surged 61% in 2016: Is There Room to Run in 2017?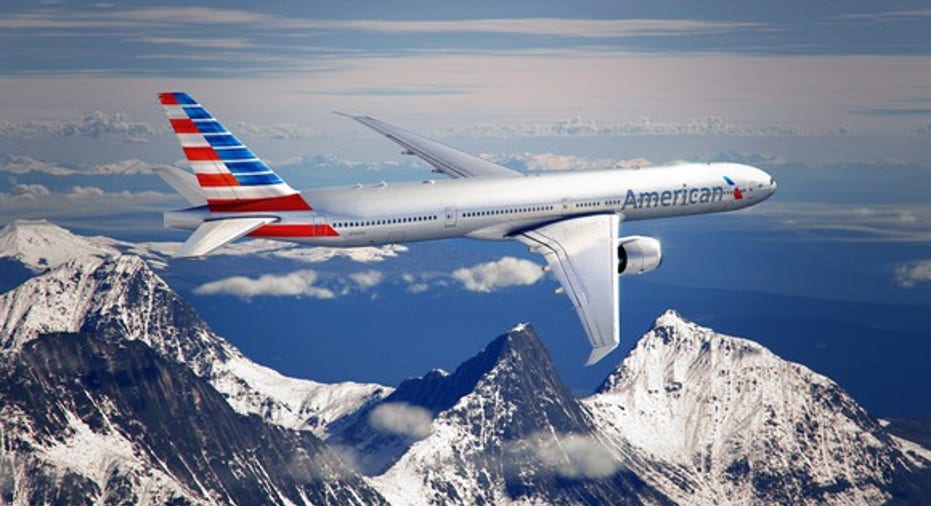 While most of its fellow airline stocks were grounded last year, Hawaiian Holdings (NASDAQ: HA) soared to new heights. Shares of Hawaiian Airlines' parent company rose 61% during 2016, according to data from S&P Global Market Intelligence.
Hawaiian Holdings 2016 Stock Performance, data by YCharts.
Hawaiian's massive gains were well deserved, as it posted the best unit revenue results in the U.S. airline industry for most of the year. Three key revenue drivers could help it keep growing unit revenue in 2017 and beyond. Nevertheless, the company faces rising costs, while its revenue outperformance could fade over the next few quarters. As a result, Hawaiian Holdings stock could take a breather in 2017.
The year everything went right
During 2016, airlines continued to benefit from falling fuel prices. However, overcapacity and the resulting fare wars drove steep unit revenue declines for many carriers, eroding profitability despite the tailwind from falling fuel costs. For example, in the first nine months of 2016, revenue per available seat mile (RASM) slumped 5.2% at American Airlines (NASDAQ: AAL).
Hawaiian Airlines shared in the industry's fuel savings. Economic fuel costs for 2016 are on track to come in around $1.53/gallon, down 25% from $2.04/gallon in 2015. However, it managed to keep unit revenue roughly stable (up 0.7%) for the first nine months of the year before returning to strong growth in Q4. Hawaiian has projected that its fourth quarter RASM will increase 3%-6%.
Unit revenue growth is taking off at Hawaiian Airlines. Image source: Wikimedia Commons.
Hawaiian's 2016 RASM performance was helped by three key factors. First, leisure travel demand remained strong in the U.S. and Japan, its main markets. Second, Hawaii was spared from the overcapacity and fare wars that were so prevalent elsewhere. Through the first 11 months of 2016, air capacity to Hawaii rose less than 1% year over year. Third, the Japanese yen strengthened against the dollar for much of the year, boosting Hawaiian's revenue from Japan.
Between Hawaiian Airlines' early return to unit revenue growth, lower interest expense from its debt reduction activities, and lower fuel prices, analysts expect Hawaiian to finish 2016 with 70% full-year EPS growth.
Can Hawaiian maintain its momentum?
Looking ahead, three key catalysts could help Hawaiian Airlines continue growing RASM. First, in some markets where the carrier operates -- particularly Japan -- airlines tack on fuel surcharges based on the price of jet fuel. During 2017, the recent rise in oil prices will be passed through to customers in the form of higher fuel surcharges, supporting unit revenue.
Second, Hawaiian Airlines is in the midst of retrofitting its A330 fleet with 18 lie-flat seats in the premium cabin. At the same time, it is increasing the number of extra-legroom economy seats on each A330 from 40 to 68. Over the next two years, these retrofits should drive unit revenue growth, as well-to-do travelers will be willing to pay more for these upgraded seats.
Hawaiian Airlines is introducing lie-flat premium seats on its A330 fleet. Image source: Hawaiian Airlines.
Third, Hawaiian is scheduled to introduce the A321neo on West Coast-Hawaii routes later this year, replacing its aging fleet of Boeing 767s. The A321neo is a smaller, more efficient plane than the 767. It will hold 189 seats in Hawaiian's configuration, compared to 252-264 for the carrier's 767s.
This smaller size will allow Hawaiian to more closely match capacity with demand, driving unit revenue higher. For example, it will be able to reduce capacity on routes where the 767 is a little too big, while adding new nonstop routes that weren't viable with the 767 or A330.
Hawaiian Airlines is flying into headwinds
Thus, Hawaiian Airlines has some ongoing unit revenue catalysts entering 2017. However, the yen's sharp decline against the dollar since early November will partially offset those revenue drivers. Moreover, Hawaiian's unit revenue performance will become less unique, because the rest of the airline industry is finally returning to unit revenue growth, led by American Airlines.
On Wednesday morning, American projected that its unit revenue rose as much as 2% during the fourth quarter. That represented a huge improvement from its initial expectations. Entering Q4, American Airlines expected RASM to fall 1%-3%. Rapid unit revenue improvements at other airlines could lure some investors away from Hawaiian Holdings stock in 2017.
American Airlines will join Hawaiian in reporting unit revenue growth in Q4. Image source: American Airlines.
Hawaiian will face significant near-term cost pressure, too. Fuel costs are on pace to rise by double digits this year from the multi-year lows of 2016. Additionally, at the company's investor day last month, CFO Shannon Okinaka forecast that non-fuel unit costs will rise at a low-mid single digit rate in 2017.
That didn't even include the biggest potential cost headwind. Hawaiian Airlines' pilots are demanding big pay increases for their contract that could cost the company as much as $74 million in the first year. (Indeed, the top-of-scale wage for a Hawaiian Airlines A330 captain is $207/hour, compared to $302/hour at American Airlines.) This would increase non-fuel unit costs by another 4%-5%.
Hawaiian Holdings stock trades for about 12 times the company's projected 2017 earnings. That's not especially cheap for an airline stock. With Hawaiian facing significant cost inflation and other airlines starting to return to unit revenue growth, the stock is likely to cool down this year.
10 stocks we like better than Hawaiian Holdings When investing geniuses David and Tom Gardner have a stock tip, it can pay to listen. After all, the newsletter they have run for over a decade, Motley Fool Stock Advisor, has tripled the market.*
David and Tom just revealed what they believe are the 10 best stocks for investors to buy right now... and Hawaiian Holdings wasn't one of them! That's right -- they think these 10 stocks are even better buys.
Click here to learn about these picks!
*Stock Advisor returns as of January 4, 2017
Adam Levine-Weinberg owns shares of Boeing and Hawaiian Holdings and is short January 2017 $50 calls on Hawaiian Holdings. The Motley Fool has no position in any of the stocks mentioned. The Motley Fool has a disclosure policy.