These Popular Holiday Gifts Could Lead to Big Profits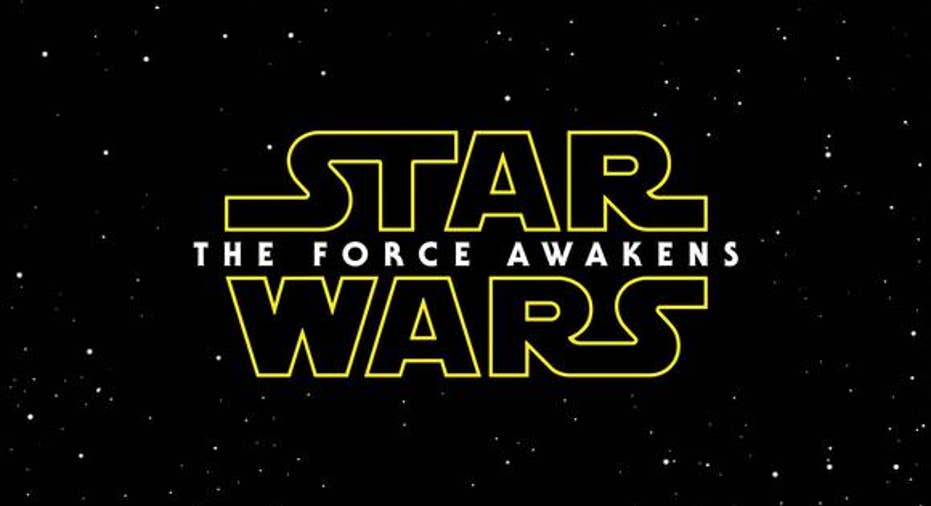 The 2015 holiday gift-buying crush is officially underway. According to the National Retail Federation, 151 million people shopped either in stores or online during the last week of November. These Americans, on average, spent $229 on gifts for friends and family members.
We asked three Motley Fool contributors for their thoughts on products that are likely to drive profit growth for retailers this season. They offered compelling reasons why Amazon.com , Disney , and Hasbro (NASDAQ: HAS)belong on your stock watch list -- even if their hit merchandise isn't on your holiday shopping list.
Demitrios Kalogeropoulos (Amazon): As I write this, the electronics best-seller list on Amazon.com is dominated by the e-commerce giant's own merchandise. Between Fire tablets, Fire TV sticks, and its new Echo audio system, the company accounts for nine of the top 10 most-popular gifts right now.
Amazon Echo. Image source: Amazon.
The bull case for Amazon around the holidays is simple enough. E-commerce is growing to take up an ever greater share of retailing -- 7.4% last quarter compared to 6.5% the prior year. Amazon controls a disproportionate chunk of that surging market. In fact, it's likely that the company processed as many as 50 million orders on Cyber Monday this year, smashing last year's 43 million order record.
Amazon's recent product-innovation success shows how the company can profit more from its own creations. Sure, at $50 each for the entry-level Fire tablet, it's not likely to make much money from the original sale. But each of these products is closely tied to Amazon's digital content and traditional shopping ecosystems. Using Echo, for example, an Amazon Prime customer can restock on previously purchased products through a simple voice command from across the room.
Spoken orders aren't going to account for a meaningful portion of the 23% fourth-quarter sales spike that Wall Street pros are expecting out of Amazon this season. But these hit products will help deepen the company's relationship with its customers, which is a long-term positive for the business.
Brian Stoffel (Disney): Go to any retailer hawking holiday gifts right now and you'll notice one overarching theme:Star Warsis back, and it's back with a vengeance. Beth will be discussing how one toy company can benefit from Star Wars-mania, but I'd like to focus on the owner of the intellectual property and maker of the movie:Disney.
The House of Mouse gets its revenue in a number of different forms. During the past year, here's how the company's five revenue streams broke down.
Disney's 2015 Revenue StreamsCreate pie charts
As you can see,Star Warsmight actually have more of a muted effect than one might expect. Movies and merchandise from those movies only make up 23% of all revenue. And as far as holiday sales of toys and movie stubs go, that may be true.
But the value of the franchise goes much, much deeper. Booming sales of Star Wars goods and movie revenue will give Disney the opportunity to turn the franchise into a huge moneymaker in some of its other divisions -- most notably its theme parks. As fellow Fool Tamara Walsh has alreadyexplained, the company is investing massive cash and land behind a "Star Wars experience" at both its Florida and California locations -- and that could have long-term implications for the company's bottom line.
Beth McKenna(Hasbro):Star Wars-related items are flying off retailers' shelves this holiday season due to the excitement around the theatrical release of Disney'sStar Wars IV: The Force Awakenson December 18. More specifically, movie-based toys were among the best-selling items on Black Friday and Cyber Monday according to retailers and others who track toy sales. Holiday shoppers especially couldn't get enough of the Star Wars action figures and Lightsabers.
Investors looking to profit from the Star Wars-mania might consider investing in toymaker Hasbro, which holds a license to produce Star Wars-themed action figures and other toys, and makes the hot items named above. These toys have already put some force into Hasbro's third-quarter results, which beat analysts' estimates, as the company rolled out its initial toy lineup to retailers on September 4, dubbed "Force Friday."
Image source: Disney.
The party is just beginning. Hasbro plans to introduce new characters and products in waves throughout the remainder of this year and 2016, and is forecasting that the total revenue generated from its The Force Awakenstoys will be somewhat evenly split between 2015 and 2016. Moreover, the upcoming film is just the first in a trilogy, with Disney also planning to release three additional stand-alone Star Wars movies within the next several years.
Hasbro doesn't break out its financial results by product line, so we likely won't know how much revenue the Star Wars toys add to its coffers. However, it's probably safe to say that Star Wars should provide a tailwind for its results for some time.
However, this one hot product line alone isn't enough to justify a long-term investment. Hasbro sports a strong lineup of toys and games, including perennial favorites such as Nerf, Play-Doh, and Monopoly, along with newer delights like Littlest Pet Shop, and toys based on the Minions movie. Beyond Star Wars, Hasbro's enviable partner brands include Jurassic World andDisney's Marvel. Moreover, in 2016, the global rights to develop dolls based on Disney Princess characters, and theimmensely popularFrozen,transition from Mattel to Hasbro.
The article These Popular Holiday Gifts Could Lead to Big Profits originally appeared on Fool.com.
Beth McKenna has no position in any stocks mentioned. Brian Stoffel owns shares of Amazon.com. Demitrios Kalogeropoulos owns shares of Hasbro and Walt Disney. The Motley Fool owns shares of and recommends Amazon.com, Hasbro, and Walt Disney. Try any of our Foolish newsletter services free for 30 days. We Fools may not all hold the same opinions, but we all believe that considering a diverse range of insights makes us better investors. The Motley Fool has a disclosure policy.
Copyright 1995 - 2015 The Motley Fool, LLC. All rights reserved. The Motley Fool has a disclosure policy.