These Mortgage Tips Should Be Etched in Stone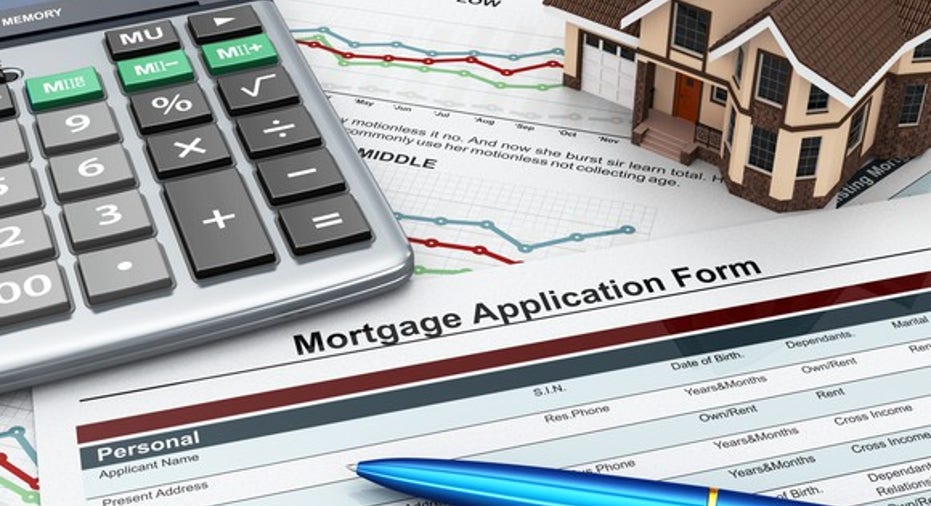 With interest rates on the rise, now's a good time to lock in a mortgage -- provided you're in the right financial position to do so. Here are a few mortgage tips to keep in mind as you begin the process of shopping around for both a home loan and a place to call your own.
1. Boost your credit score before applying
Though you certainly don't need a perfect credit score to get a mortgage, the better your score, the less your loan will cost you. The following table shows how your credit score might impact your mortgage rate and associated payment if you were to apply for a $250,000, 30-year fixed loan based on today's rates:
| FICO Score | Mortgage Rate (30-Year Fixed) | Monthly Payment Amount |
| --- | --- | --- |
| 760-860 | 4.050% | $1,201 |
| 700-759 | 4.272% | $1,233 |
| 680-699 | 4.449% | $1,259 |
| 660-679 | 4.663% | $1,291 |
| 640-659 | 5.093% | $1,356 |
| 620-639 | 5.639% | $1,441 |
DATA SOURCE: MYFICO.COM.
As you can see, the same loan might cost up to $240 more per month, or $2,880 per year, if your credit score is less than stellar. That's why it pays to work on building up your score before you apply for a mortgage. You can start by paying off some of your existing debt, paying your incoming bills on time, and reviewing your credit report for errors. In fact, it's estimated that one in five credit reports has at least one mistake, and once you correct any credit-damaging misinformation, you're likely to see your score go up.
IMAGE SOURCE: GETTY IMAGES.
2. Get pre-approved for a mortgage before you start shopping for homes
Getting pre-approved for a mortgage can be helpful in several ways. First, it will give you a solid guideline as to how much of a mortgage you can afford, thus allowing you to optimize your search, save time, and avoid falling in love with properties you know are out of your reach.
Second, it's often the case that multiple buyers wind up engaging in a bidding war over the same property. If this happens to you, the fact that you're pre-approved can work in your favor by making you a more credible and desirable buyer in the eyes of a potential seller.
3. Make a 20% down payment or more
The more money you put down on your home, the less of a mortgage you'll need to take out and the less interest you'll pay over time. But at the very least, you should aim to put down 20% of your home's purchase price, because if you don't, you'll likely wind up getting slapped with private mortgage insurance (PMI).
PMI is basically a protection mechanism for lenders, but it comes at a cost to you in the form of a monthly premium that you'll need to pay in addition to your regular mortgage payment. Just how much extra money are you looking at? PMI is often equal to 0.5% to 1% of the value of your home loan. A $300,000 mortgage at 1% PMI, for example, will cost you an added $3,000 a year, or $250 a month.
4. Don't take on too high a mortgage
As a general rule, you're supposed to keep your housing costs to 30% or less of your take-home pay. Taking on too high a mortgage -- meaning, a payment that causes you to exceed this threshold -- can be dangerous in more ways than one. First, it will leave you with less wiggle room in your budget for emergencies and other unexpected costs. Additionally, it might lead you to neglect other important financial goals.
According to a report by the MacArthur Foundation, between 2011 and 2014, more than 50% of Americans had to make at least one major sacrifice, such as cutting back on retirement plan contributions, to cover their housing payments. Take on too high a mortgage and you may have no choice but to forgo other life goals, like retiring on time or paying for college.
Now, if you're going to follow the 30% rule (which you absolutely should), remember that your mortgage payment isn't the only housing cost you'll face. When calculating that 30%, you should, at the very least, include your property tax and homeowners' insurance payments as part of that figure. Better yet, factor in predictable maintenance as well to stay on the safe side.
As you search for the perfect home, be sure to keep these important mortgage tips in mind. They'll all help you save money and avoid what could be a major homebuying mistake.
5 Simple Tips to Skyrocket Your Credit Score Over 800!Increasing your credit score above 800 will put you in rare company. So rare that only 1 in 9 Americans can claim they're members of this elite club. But contrary to popular belief, racking up a high credit score is a lot easier than you may have imagined following 5 simple, disciplined strategies. You'll find a full rundown of each inside our FREE credit score guide. It's time to put your financial future first and secure a lifetime of savings by increasing your credit score. Simply click hereto claim a copy 5 Simple Tips to Skyrocket Your Credit Score over 800.
The Motley Fool has a disclosure policy.