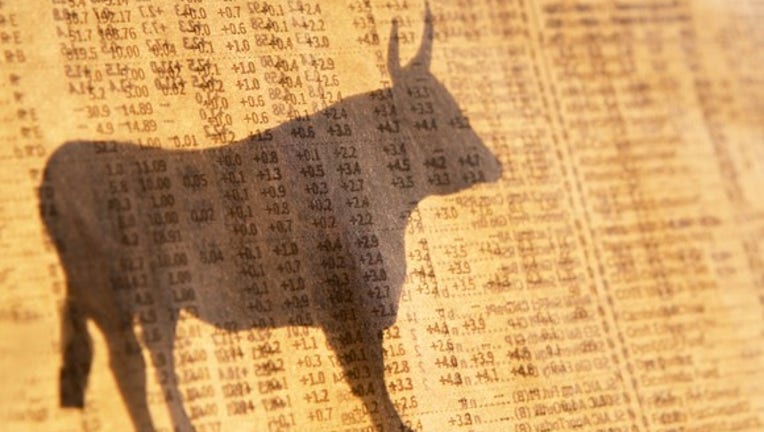 How would you like to double your money in 2017? While it's rare for a company's stock to double in a single year, it can happe -- particularly in the world of biotech.
Image source: Getty Images.
But which companies have the greatest potential to generate jaw-dropping returns? I'd like to offer upthree companies-- NovoCure (NASDAQ: NVCR), Nutanix (NASDAQ: NTNX), and Vertex Pharmaceuticals (NASDAQ: VRTX) -- that Wall Street might be underestimating at the moment, each of which could potentially double your investment in 2017.
A better alternative
NovoCure is an innovative medical-devicecompany that's trying to change the way we treat cancer. The company created a device called theOptunesystem that's worn on the skin and emits low-intensity electrical fields. Those fields disrupt cell division, providing patients with a non-invasive alternative to chemotherapy.
Image source: NovoCure.
Sales of the Optune system have been strongover the last year, but it hasn't been high enough to satisfy Wall Street's demands. That's probably because the Optune system is so new that the company hasn't had enough time to raise awarenessand expand insurance coverage. Thus, despite posting strong revenue growth, the company's stockhas fallen more than 70% since its 2015 IPO.
Despite the company's rocky start on the public markets, I think things are looking up in 2017.Insurance coverage is starting to expand and healthcare providers are starting to get more comfortable recommending the system.
There's also potential for label expansion claims down the road. Currently, the Optune system is used to treat brain cancer, but the company is researching device as a treatment for cancers of the lung, pancreas, and more.
NovoCure's sales are expected to more than double this year and then double again in 2017. If management can hit those targets, then I could easily see growth investors start to take an interest in this stock.
Riding the move to the cloud
Nutanix is another "busted" IPO that could get its mojo back in 2017. Shares of the cloud infrastructure company have fallen more than 38% from their IPO price over competition concerns. A handful of industry giants have made moves to become cloudinfrastructure providers, which threatens to commoditize Nutanix's offerings.
While those fears could prove to be accurate, right now they appear to be overblown. Last quarter, Nutanix added 705 end customers, bringing its total up to 4,473. The company also recently completed two acquisitions promising to give it increased scale and a more robust product offering. When combined, those moves helped revenue grow by90% in the quarter.
Image source: Getty Images.
While Nutanix is expected to remain unprofitable for the foreseeable future, analysts are projecting the company's strong top-line growth rates to continue. Revenue is projected to increase by nearly 40% in 2017 and grow considerably thereafter. If Nutanix can grow quickly enough to prove that it's one step ahead of the competition, then it wouldn't surprise me to see its discounted share price start heading in the right direction again.
Profits on the horizon
Image source: Vertex Pharmaceuticals.
Biotech stocks have had a rough year, butVertex Pharmaceuticals has been hit harder than most. Shares of the cystic fibrosis leader have dropped more than 40% over concerns that sales of its newest drug, Orkambi, aren't ramping as quickly as management first thought. The company is seeing higher discontinuation rates than originally expected, which caused it to dial back on the drug's full-year sales guidance a bit. Understandably, this news didn't sit well with the markets.
Despite the lower-than-hoped-for sales ramp-up, Vertex is still on pace to produce impressive growth numbers. Revenue should jump by 64% this year and then leap another 31% next year as reimbursement access expands. Best of all, that extreme revenue growth shouldlead to an almost tripling of earnings in 2017.If management can deliver on those healthy growth figures, then it wouldn't be hard to imagine shares bouncing back sharply from the drubbing they took this year.
10 stocks we like better than Vertex Pharmaceuticals When investing geniuses David and Tom Gardner have a stock tip, it can pay to listen. After all, the newsletter they have run for over a decade, Motley Fool Stock Advisor, has tripled the market.*
David and Tom just revealed what they believe are the 10 best stocks for investors to buy right now... and Vertex Pharmaceuticals wasn't one of them! That's right -- they think these 10 stocks are even better buys.
Click here to learn about these picks!
*Stock Advisor returns as of Nov. 7, 2016
Brian Feroldi owns shares of Vertex Pharmaceuticals.Like this article? Follow him onTwitter, where he goes by the handle@Longtermmindset, or connect with him on LinkedIn to see more articles like this.
The Motley Fool recommends Vertex Pharmaceuticals. Try any of our Foolish newsletter services free for 30 days. We Fools may not all hold the same opinions, but we all believe that considering a diverse range of insights makes us better investors. The Motley Fool has a disclosure policy.