These Changes Could Bring Hundreds of Thousands of Advertisers to Instagram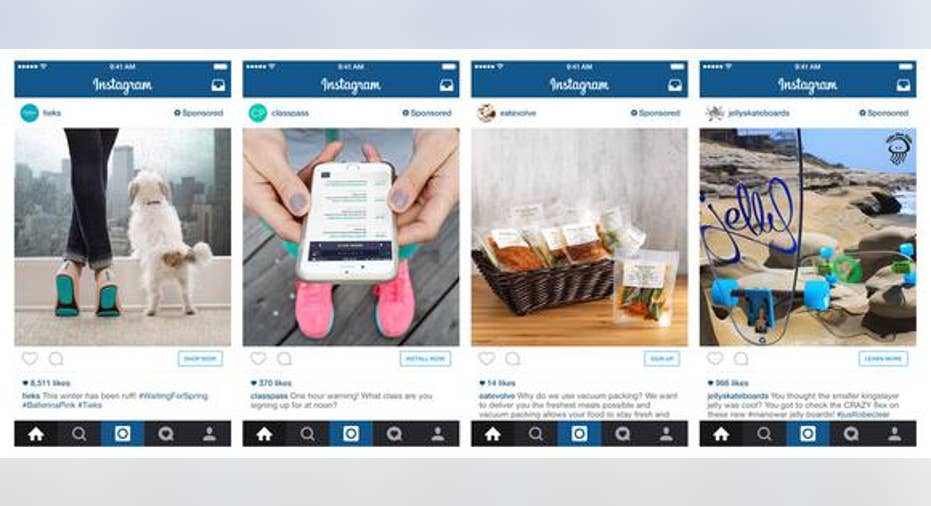 SOURCE: INSTAGRAM.
Instagram already has 200,000 active advertisers just six months after opening its advertising to everyone. That's more than Twitter's 130,000 advertisers, but it's well short of parent company Facebook's 3 million. But Instagram is reportedly making some changes that will make advertising on Instagram more like advertising on Facebook.
A spokesperson recently told Re/Code that Instagram is currently building business-focused profile pages similar to Facebook's Pages for businesses and will provide more data on how businesses' posts are performing. It's also developing a way to buy ads directly on mobile devices, either through the Instagram app or a separate app (it's unclear which one).
It's these features that helped Facebook grow from a few thousand advertisers to millions, and it could do the same for Instagram.
Getting more advertisers on boardIf you ask Facebook's management what the key has been for it to get to 3 million active advertisers, they'll tell you it's been fostering organic interactions between businesses and users on its platform. CEO Mark Zuckerberg has pointed to that as not only the key for monetizing Facebook, but also the key when it comes to monetizing Facebook's other products such as Messenger and WhatsApp. Instagram is no different.
On Facebook, the company created Pages, enabling businesses to establish a presence on the platform. There are now 50 million active Pages on Facebook, and users are interacting with them every day. Every Page is given data about which posts resonate with their audience and which don't -- after all, both the businesses and Facebook want content that keeps the audience engaged.
The most important feature for converting free Page users into paid advertisers is the simplest ad product in the world. Facebook puts a "Boost Post" button at the bottom of every post a Page makes, which allows the Page to promote the post to more Facebook users. COO Sheryl Sandberg says that 82% of active advertisers start with that product. For those keeping count, that's about 2.5 million advertisers that came on board through that one simple button.
Copying that playbookWith the reported new updates, Instagram is moving toward that same playbook. While many businesses already have a presence on Instagram, catering to them and providing more feedback about what works and what doesn't should help attract more and keep businesses engaged on the platform. In fact, eMarketer expects the percentage of U.S. businesses on Instagram to double between 2015 and 2017, surpassing Twitter.
The final piece to the puzzle is for Instagram to find its own "Boost Post" button. Currently, advertisers must purchase Instagram ads through Facebook's Power Editor or third-party platforms with access to Instagram's ads API. There's currently no way to buy ads directly from Instagram.
The ability to buy ads on mobile directly from Instagram, perhaps even directly through the Instagram app, will help onboard hundreds of thousands of smaller businesses that don't necessarily have the budgets or technology capabilities to buy through the more complex ad purchasing platforms.
When Twitter opened up its own self-serve ad-buying platform on its website, it saw a significant increase in active advertisers. Over the past year, in which it opened self-serve ads worldwide, it grew active advertisers 90%.
Similar efforts from Instagram coupled with Facebook's targeting data would mean hundreds of thousands of new advertisers on the photo-sharing platform. If Instagram monetizes its advertisers at the same rate as Facebook -- which there are several indicators that it can -- Instagram will easily become a multibillion-dollar business.
The article These Changes Could Bring Hundreds of Thousands of Advertisers to Instagram originally appeared on Fool.com.
Adam Levy has no position in any stocks mentioned. The Motley Fool owns shares of and recommends Facebook and Twitter. Try any of our Foolish newsletter services free for 30 days. We Fools may not all hold the same opinions, but we all believe that considering a diverse range of insights makes us better investors. The Motley Fool has a disclosure policy.
Copyright 1995 - 2016 The Motley Fool, LLC. All rights reserved. The Motley Fool has a disclosure policy.