These Biotech Stocks Could Face a Cash Crunch in 2016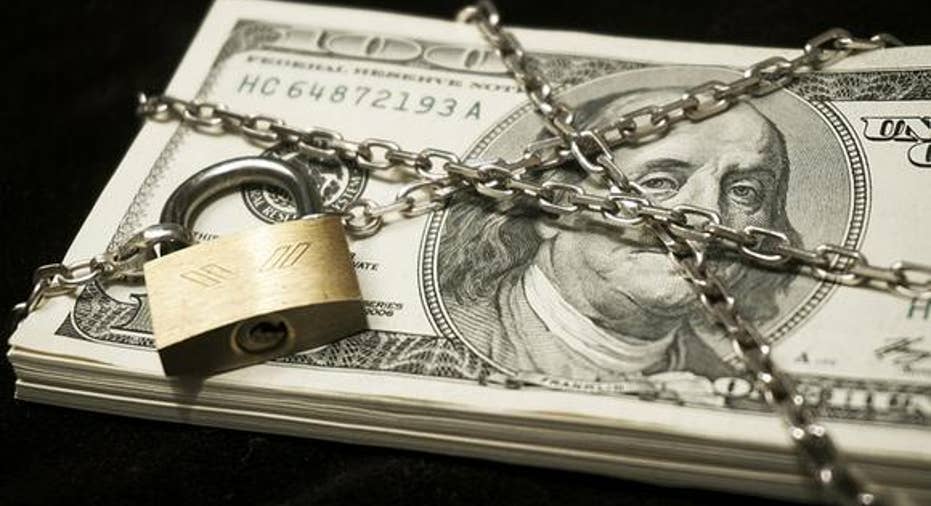 Image source: Pictures of Money via Flickr.
Biotech stocks face a number of challenges. They have to deal with competition from other drug developers, especially if they target common therapeutic indications. And biotech stocks need to meet or exceed predesigned primary endpoints for their clinical trials if they want to have any hope of succeeding. Finally, and perhaps most importantly, they need to be able to keep the lights on with capital raises if they aren't currently profitable.
Averting a cash crunchRaising money is incredibly tricky for biotech companies that are still in the clinical stages of developing their pipelines because not all capital-raising options may be available. Some drug developers will turn to collaborations and licensing agreements as a way to raise funds. Others may turn to financing vis--vis lines of credit or term loans -- though this isn't a possibility for some biotech companies. By far the most common method used by biotech companies to boost cash is to sell shares of their common stock. While effective at raising cash, stock offerings can dilute the value of existing shares, thus hurting investors.
Nearly 90% of all publicly traded biotech stocks aren't yet profitable, meaning there are probably a lot of somewhat nervous investors out there wondering if their companies have what it takes to survive over the long-term. A few biotech companies, though, have impending cash crunches that could become major problems as soon as next year. Here are two biotech names you'll want to keep a close eye on that could be facing cash crunches in 2016.
Image source: CTI BioPharma.
CTI BioPharma CTI BioPharma is a predominantly clinical-stage cancer drug developer that took more than two decades to get its first approved drug, Pixuvri, a treatment for multiply relapsed aggressive B-cell non-Hodgkin lymphoma, on pharmacy shelves in Europe. It's also in the process of developing pacritinib, a JAK2 inhibitor that could prove effective in treating symptoms associated with a rare type of bone marrow cancer known as myelofibrosis. A rival JAK2 inhibitor already on the market, Jakafi, has demonstrated efficacy by reducing median spleen size in myelofibrosis patients, so there's hope a similar approach from CTI will also demonstrate success.
The problem for CTI BioPharma is that it's been losing money hand over fist for almost 24 years. As of the third quarter its accumulated deficit (calculated by adding up its operating losses since inception) topped $2 billion, and its only revenue-producing product, Pixuvri, has generated a mere $4.8 million in total sales year-to-date.
CTI BioPharma has turned to the secondary market to issue common stock often during its tenure as a publicly listed company. Since the end of 2010 its share count has ballooned from a little over 25 million to 176 million as of the end of the third quarter of 2015.
The biggest concern is that CTI ended Q3 with just $46.4 million in cash and cash equivalents, yet it's burned through $69 million in operating cash flow over the trailing 12-month period. With next to no improvement expected in the near term for its bottom line, I'd guess that CTI is facing a cash crunch next year if it doesn't issue more shares or monetize some aspect of its pipeline.
Sarepta Therapeutics It may be a popular pick among biotech investors and volatility lovers, but clinical-stage drug developer Sarepta Therapeutics is facing a potential cash crunch next year that it currently doesn't have a concrete strategy for.
The promise of Sarepta is pretty clear: eteplirsen. Eteplirsen is the company's exon 51-skipping drug designed to treat Duchenne muscular dystrophy, or DMD, a disease that destroys the protective sheath that surrounds muscle fibers. There are a lot of variations of DMD, and the one Sarepta is targeting with eteplirsen would treat about 13% of all cases. If approved, given the rare nature of the disease and the lack of any approved medicines, eteplirsen could generate anywhere from $500 million up to $1 billion in peak annual sales. In short, the promise of success is there.
We've also seen this promise translate into success in a phase 2b extension trial. At the 168-week mark, the cohort receiving eteplirsen experienced a 76.7-meter decline since baseline in the six-minute walk test. This was a 65.4-meter improvement over the control cohort, which was switched over to eteplirsen after a statistically significant improvement in the original phase 2 study was observed. Eteplirsen is currently being reviewed by the Food and Drug Administration with a PDUFA decision date of Feb. 26, 2016.
Image source: Sarepta Therapeutics.
However, Sarepta ended the third quarter with $111.4 million in cash, cash equivalents, and restricted investments, down $99.7 million since the year began. With more than a half-dozen other exon-skipping trials being explored and an infectious disease franchise continuing its own research, Sarepta would appear to not have enough cash to safely make it through 2016.
The good news here is there's a major catalyst coming up that could dramatically alter Sarepta's future. If approved, Sarepta should have ample options to raise cash. If eteplirsen isn't approved, for whatever reason, shareholders could be in for a world of hurt. A complete response letter could have investors questioning the success of Sarepta's drug development platform, and it may remove some capital raising options for the company.
Consider Sarepta and CTI BioPharma must-watch stocks for 2016 considering what looks like an impending need for capital.
The article These Biotech Stocks Could Face a Cash Crunch in 2016 originally appeared on Fool.com.
Sean Williamshas no material interest in any companies mentioned in this article. You can follow him on CAPS under the screen nameTMFUltraLong, track every pick he makes under the screen nameTrackUltraLong, and check him out on Twitter, where he goes by the handle@TMFUltraLong.The Motley Fool has no position in any of the stocks mentioned. Try any of our Foolish newsletter servicesfree for 30 days. We Fools may not all hold the same opinions, but we all believe thatconsidering a diverse range of insightsmakes us better investors. The Motley Fool has adisclosure policy.
Copyright 1995 - 2015 The Motley Fool, LLC. All rights reserved. The Motley Fool has a disclosure policy.