These Are the 10 Highest-Paid Athletes in Sports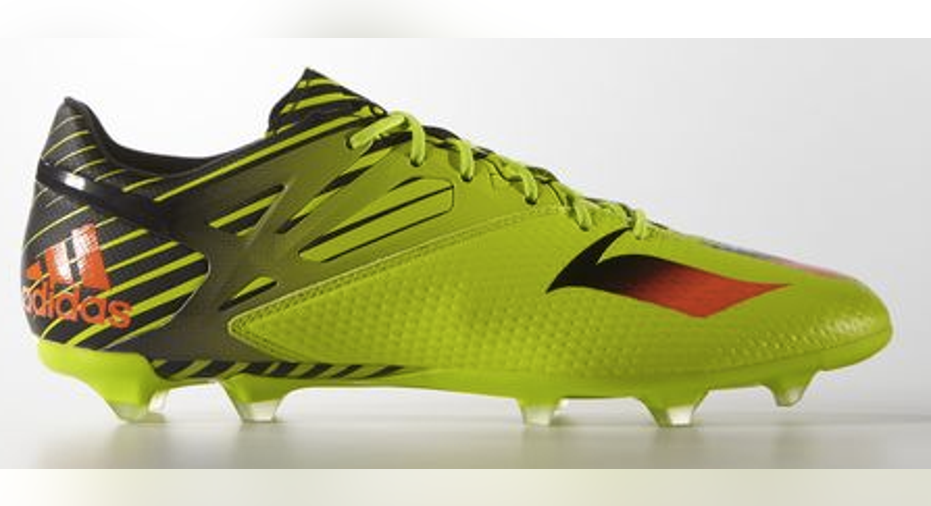 For even the highest-paid professional athlete the time at the top can be brief.
One day you're hoisting a championship trophy and the next you're appearing as a legend in a pro-am golf tournament reminding people who you used to be. For some it's a meteoric rise followed by a quick fall, but it's not the same for every person who turns athletic prowess into a personal fortune.
In the team sports athletes get paid on long-term contracts which means that the highest paid tend to stay at the top of these lists for quite a long time, and maybe even past their prime. Kobe Bryant, for example, has a contract paying him around $25 million in 2016, according to ESPN even though his best days are long behind him. Call it a reward for past performance or one of the side effects of collectively bargained guaranteed deals, but Bryant remains a top-10 highest-paid athlete as he enters the last days of his retirement tour.
In the individual sports, however, you would think pay would relate more directly. A golfer, boxer, tennis player, or other solo sport athlete will see his or her winnings dry up if he or she can't perform, but in many cases endorsement money can be made even when the athlete has fallen back to the pack.
Of course, for every rule there are exceptions. Here's a look at the ten highest-paid athletes in the world in 2015, according to Forbes, along with an examination of whether they will fare better or worse in 2016.
#10 Kobe Bryant, $49.5 million: In his next-to-final season playing in the NBA Bryant added about $26 million in endorsements to his salary, Forbes reported. It's possible that number will go up as his value spikes due to 2016 being an extended retirement tour for the longtime Laker.
And, unlike many athletes who see their value as a pitch person drop upon retirement, Bryant should follow the path of fellow all-time great Michael Jordan. Like Jordan, Bryant has a sneaker deal withNikewhich should remain lucrative long after the player has hung up his own high-tops. That and other post-retirement ad deals won't keep Bryant making nearly $50 million a year, but he won't need to do autograph shows anytime soon.
#9 Tiger Woods, $50.6 million: Once the highest-paid athlete in the world, Woods has sunk mostly because he's not very good now. It's actually impressive that he's the exception to the perform poorly and lose endorsements list because last year, he only made a little over $600,000 playing golf, according toGolf Digest. Of course, he added$50 million in endorsements to that which shows that golf is not quite as big a what-have-you-done-for-me-lately game with brands as you might imagine.
Woods might be making more money from his that than from his golf game. Source: TigerWoods.com
Even though Woods lost a lot of endorsements since it became public that he was cheating on his then-wife with more than a few women, Nike has stood by him as have a few other brands. That should keep the one-time best golfer in the world, who has fallen mightily as an athlete, near his current earnings for years to come even if his game does not recover.
#8 Phil Mickelson, $50.8 million: Like Woods, Mickelson's best days as a player may well be behind him though he did manage to earn $2.8 million in prize money in 2015 along with $48 million in endorsements. At 45, the golf end of things is not likely to better for "Lefty," but golfers more so than any other athletes seem to hold their earning power after their peak playing days. That's probably because a 60-year-old Kobe Bryant can't really still play basketball, but golfers can play pretty much as long as they can still walk.
#7 Kevin Durant, $54.2 million: From a parade of falling stars we come to Durant, who at 27-years-old has his best days ahead of him. The star, who made $35 million off the court and $19.1 million from his contract with the Oklahoma City Thunder, according to Forbes, becomes a free agent after the 2016 season. What he decides to do could well determine whether he moves up this list in future years.
Durant will make more playing because the NBA salary cap has gone up since his last deal was signed and under league rules, the Thunder can pay him the most. But, should he elect to move to a bigger market -- like Los Angeles or New York -- his endorsement value could rise (though he is already locked into a long-term deal with Nike, which is a big chunk of his current off-court earnings.
#6 LeBron James, $64.8 million: This may be the first player on the list where it's actually surprising he's not ranked higher. James earned $44 million in endorsements and $20.8 million from the Cleveland Cavaliers.The basketball part of that deal should be higher next year because his contract expires and he is expected to sign a new one at a higher value due to the rising salary cap.
"King" James, who is at least in the discussion as being the best player in the world, also could earn more in endorsements even though he already has deals with A-list companies including Nike,McDonald'sand Coca-Cola. And, it's also possible that James may add a few dollars to his total as an actor after his surprisingly well-regarded more-than-a-cameo in Trainwreck last summer.
#5 Roger Federer, $67 million: Another player with the end of his playing days in site, Federer still won $9 million on the court in 2015 which he topped with another $58 million in endorsements. He has won more singles Grand Slam titles than any other man and tops the career prize money list at $90 million. His endorsement deals include Nike, Rolex, Mercedes-Benz and Sunrise, the biggest private phone company in his native Switzerland.
#4 Lionel Messi, $73.8 million: Messi is one of the biggest stars in the world. He's also one of its highest paid athletes, pulling in $51.8 million as a player for Barcelona and only earning a comparatively scant $22 million in endorsements with his main sponsor being Adidas, which does sell his signature shoe in the U.S.
Adidas sells Messi-branded cleats Source: Adidas
In the years to come it's hard to see Messi's soccer earnings pushing much higher, but his endorsement portfolio could grow, especially as his fame grows in the U.S.
#3 Cristiano Ronaldo, $79.6 million: Following the same pattern as Messi, Ronaldo took in even more in salary -- $52.6 million -- $27 million from endorsements including Nike. This makes him the top-contracted athlete on the Forbes list though at 31 to Messi's 28, Ronaldo might slide down this list going forward as his on-field earnings fall.
That's not going to happen this year and 31 is not that old, but Ronaldo likely only has a few peak years and probably only one, or at most two World Cups left while Messi would have two or maybe three cracks at the big prize and the global publicity it brings.
#2 Manny Pacquiao, $160 million and #1 Floyd Mayweather $300 million: These two boxers are listed together because it was their May 2015 dream fight that pushed both to the top of this list -- a feat neither is likely to come anywhere close to ever again. Both Pacquiao, who has one last fight in April, and Mayweather say they are done with the sport, but, of course, that has historically meant very little in boxing.
But even if Pacquiao decides one more is not enough and Mayweather chooses to keep fighting, neither man will ever make this much money again. That's because both made the vast majority of their 2015 earnings from their fight with each other. That was a dull affair that Mayweather won and because of the nature of the fight, a rematch would be lucrative but not nearly as valuable as the first fight.
Neither Mayweather, who has had trouble with the law and domestic violence issues, nor Pacquiao, who lost his Nike deal after recent remarks on gay marriage, stands to make much money outside of the ring. If one or both decides to keep fighting, there is simply no marquee fight, aside from a rematch, which would be a blockbuster for either.
That should leave both off this list entirely in 2016 unless they change their minds and decide to duke it out once again.
The article These Are the 10 Highest-Paid Athletes in Sports originally appeared on Fool.com.
Daniel Kline has no position in any stocks mentioned. He does not golf. The Motley Fool owns shares of and recommends Nike. The Motley Fool recommends Coca-Cola. Try any of our Foolish newsletter services free for 30 days. We Fools may not all hold the same opinions, but we all believe that considering a diverse range of insights makes us better investors. The Motley Fool has a disclosure policy.
Copyright 1995 - 2016 The Motley Fool, LLC. All rights reserved. The Motley Fool has a disclosure policy.