These Are Alliance Holdings GP, L.P.'s Smartest Moves of 2016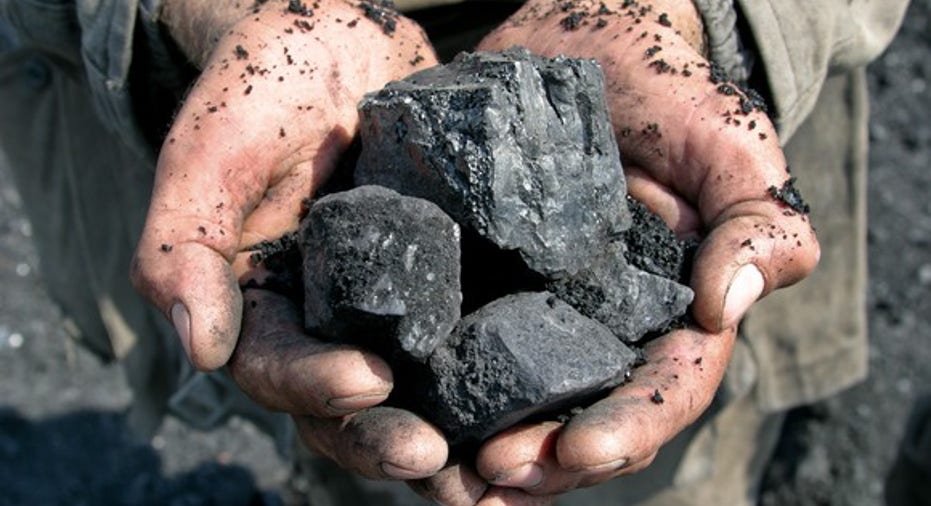 Image source: Getty Images.
The past few years have been rough for coal producers. Weak demand and oversupply issues pushed prices so low that several coal producers had to declare bankruptcy. However, that fate is not in the forecast at Alliance Holdings GP (NASDAQ: AHGP), or its coal-producing MLP Alliance Resources Partners (NASDAQ: ARLP), thanks to several smart moves the companies made this year.
Shifting production and curbing output
In response to the persistently weak coal market, Alliance Holdings GP decided early in the year to move production from some of Alliance Resource Partners' high-cost mines to those with lower costs while also reducing shifts and production days to reduce output. While this caused the company to produce less coal than it could, it pushed down expenses and enabled the company to match production with firm coal sales contracts.
As a result of these actions, coal production dropped 18.2% to 25.8 million tons through the first nine months of the year, which roughly matches coal sales of 26.2 million tons, a decline of 13.5% year over year. In other words, if the company did not cut coal production, it could be sitting on a massive inventory of unsold coal or it might have had to sell that coal at low prices. These actions also enabled the company to push down total operating costs by 15%, which muted the decline in distributable cash flow to 21.8%.
Cutting the payout
Despite the weak coal market, Alliance GP Holdings initially expected that it would be able to maintain its distribution based on the fact that its MLP projected adequate distribution coverage of 1.1 to 1.2 times in 2016. However, to conserve cash amid a turbulent market and further reduce debt, both companies elected to reduce their payouts in April. This decision would boost the MLP's distribution coverage to 1.6 times for the full year.
However, thanks to the subsequent improvement in the coal market and an increase in sales of coal from inventory, distribution coverage has been much stronger than anticipated, with the company expecting full-year coverage to be 1.84 times at the midpoint of its guidance. That excess cash flow enabled the company to reduce total debt by 20% so far this year.
Image source: Getty Images.
Pouncing when prices started recovering
One of the contributors to the company's stronger coverage was Alliance's decision to take advantage of rising coal prices last quarter to clean out half of its inventories. Overall, the company sold 2.2 million tons of coal from inventory, leaving it with 2 million tons left in stock. Thanks to those sales, the company set a record for coal sales last quarter at 10.8 million tons, which was up 4.5% year over year and helped boost distributable cash flow by 5.5%. Those increases would not have been possible if the company relied on actual output given that production was down 27.5% last quarter because it idled two mines and reduced production at three others.
In addition to selling excess inventory, the company took advantage of an improving coal market last quarter to sign sales agreements for an additional 11.2 million tons through 2020. Importantly, 4.8 million tons of those volumes are for 2017, which boosted next year's commitments by 19.8% to 29.1 million tons. Because of that, the company only has roughly 6 million more tons of capacity left to sell next year, or less than 20% of total planned production capacity of approximately 35 million tons.
Investor takeaway
With the coal market worsening to start the year, Alliance GP Holdings took bold actions to strengthen its MLP by curbing output and cutting the distribution. These efforts enabled the company to generate plenty of excess cash flow to bolster its balance sheet. Meanwhile, the company quickly pounced when the coal market started to improve by selling excess inventory and strengthening its contract backlog. Thanks to these efforts, Alliance should not have any problems surviving the coal market downturn that forced many of its peers into bankruptcy.
10 stocks we like better than Alliance Holdings GP When investing geniuses David and Tom Gardner have a stock tip, it can pay to listen. After all, the newsletter they have run for over a decade, Motley Fool Stock Advisor, has tripled the market.*
David and Tom just revealed what they believe are the 10 best stocks for investors to buy right now... and Alliance Holdings GP wasn't one of them! That's right -- they think these 10 stocks are even better buys.
Click here to learn about these picks!
*Stock Advisor returns as of November 7, 2016
Matt DiLallo has no position in any stocks mentioned. The Motley Fool recommends Alliance Resource Partners. Try any of our Foolish newsletter services free for 30 days. We Fools may not all hold the same opinions, but we all believe that considering a diverse range of insights makes us better investors. The Motley Fool has a disclosure policy.