These 6 Items Are Actually on U.S. Fast-Food Menus Now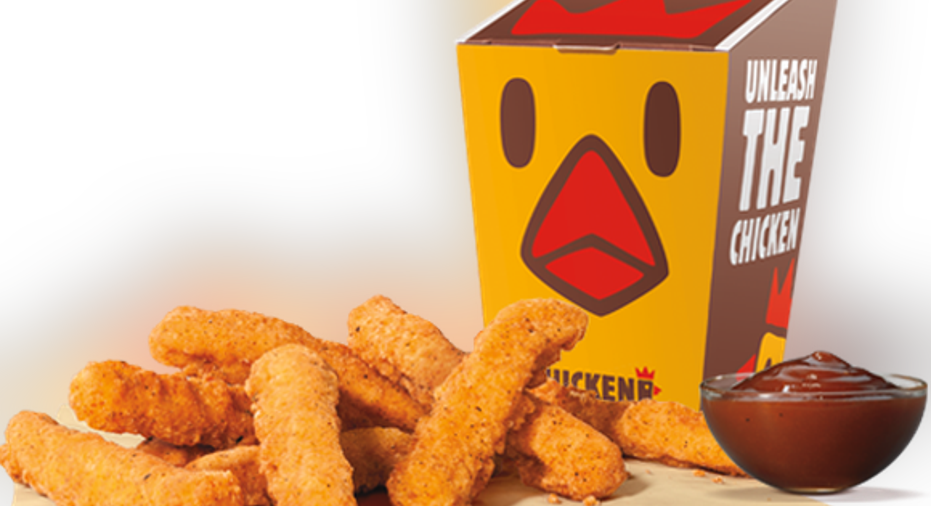 When you hear that Restaurant Brands International's Burger King has introduced fried macaroni and cheese covered in Cheetos dust, it's reasonable to question whether someone is playing a prank on you.
That product, like Yum! Brands' Taco Bell Doritos Locos Taco, may sound preposterous, but it's actually real. In fact, while Burger King's Mac n' Cheetos is new, the Doritos Locos Taco has been an enduring hit that kicked off by selling more than 450 million units in its first year after being introduced in 2012. It has remained a hit since that early success, not only becoming a permanent part of the menu, but also spawning a number of spinoff versions based on Doritos flavors.
It's that type of potential hit that drives fast-food chain and other eateries to try increasingly ridiculous ideas. Of course, it's much more likely that a new product will be more like McDonald's ill-fated Hula Burger, which replaced the burger patty with a pineapple slice, or Sonic's short-lived Pickle O's than a Doritos Loco Taco-like hit.
But because the rewards are potentially so high chains keep trying. Below are six out-of-the-ordinary food items that are now on fast-food menus in the U.S.
A cheeseburger for people who wanted a sub
While Mac n' Cheetos may well be the most ridiculous item mentioned in this story, Burger King has another contender. The chain sells what it calls an Extra Long Cheeseburger. Sold on a hoagie/sub/hero roll, the sandwich is basically a regular cheeseburger with all the normal fixings, but sold in a different shape. Perhaps it's an effort to win back customers who go to Subway not because it has some lower-calorie choices, but because it offers longer sandwiches.
Burger King's Extra Long Cheeseburger Image source: Burger King.
McDonald's goes way beyond the burger
For the second year in a row, after a decade on hiatus, McDonald's has brought its lobster roll back to select restaurants on the East Coast. While a chain that sells something called a McNugget with a seafood menu consisting entirely of the not-sure-what-fish-it-is Filet-O-Fish seems like a dubious choice for lobster, it began selling it June 20.
Despite the general skepticism about McDonald's selling such a high-end protein, the chain insists its lobster rolls are "100% North Atlantic lobster meat lightly tossed with mayonnaise in a stainless steel bowl, layered on crisp leaf and shredded lettuce and served chilled on a home-style toasted roll."
Available through mid-August at participating McDonald's restaurants in Maine, New Hampshire, Vermont, Massachusetts, Rhode Island, parts of Connecticut, and in the Albany, N.Y., area, the lobster roll costs $8.99.
Taco Bell loves it snack chips
Not content to just offer a variety of tacos in Doritos-based shells (varieties now include a Cool Ranch as well as a Fiery version) Taco Bell also offers something called a Beefy Fritos Burrito. The item, which appears on the chain's dollar menu, contains seasoned beef, nacho cheese sauce, and Fritos corn chips.
If you order one online the chain also offers the ability to customize your Beefy Fritos Burrito with "pizza sauce" among a list of much more logical choices.
Who can argue with bacon?
Stuffing things in the crust of pizza has become a recent trend. Pizza Hut, another Yum! Brands company, has made doing that an art form taken to amazing extremes. In the past that has included crusts stuffed with hot dogs, but now the chain has decided to offer bacon stuffed-crust pizza.
There's no subtlety here -- it's a pizza crust filled with cheese and bits of applewood smoked bacon. That seems a bit excessive when you consider you are already eating a pizza, but it's hard to argue with adding bacon to anything.
Should chicken come in shapes?
It's possible that Burger King's Chicken Fries actually seem less ridiculous because they have been around for a while. But just because the American public has become used to the idea of chicken fingers made even more portable by selling them in a french fry-like shape does not make the concept any less novel.
Burger King has become especially creative in recent years. Image source: Burger King.
Chicken Fries are now a permanent BK menu item and various versions have been offered including buffalo, spicy, and even a circle-shaped take on the concept, which looked more like an onion ring than a french fry.
That experiment did not last very long, but Burger King has shown its willingness to experiment, so it's possible the Chicken Fry will continue to evolve going forward. That may mean new shapes, flavors, or perhaps an expansion of the accompanying dipping sauce line which includes BBQ, honey mustard, ranch, zesty, buffalo, and sweet & sour.
Have your (funnel) cake and eat it, too
Generally reserved for fairs, funnel cake is fried batter covered with powdered sugar and maybe whipper cream and/or hot fudge or other sauces. Dairy Queen, a Berkshire Hathaway company, has taken that old-time favorite and given it its own spin. The fast-food and ice cream chain has introduced Funnel Cake a la Mode, which it's not calling a special item. Instead Dairy Queen seems so sure of the new treat that it immediately declared it a permanent addition to the menu, in its launch press release.
Dairy Queen has a new take on an old favorite. Image source: Dairy Queen.
The company describes the Funnel Cake a la Mode as "a hot, crispy, golden brown funnel cake that's dusted with powdered sugar and served with a side of cold, creamy signature DQ soft serve, all drizzled with a choice of hot fudge, caramel or strawberry topping."
That may just be the perfect capper for a day filled with Chicken Fries, snack chip-based Mexican food, pizza with bacon-stuffed crust, and oddly shaped burgers. Of course that assumes you still have a taste for dessert after you have eaten a fast-food lobster roll.
The article These 6 Items Are Actually on U.S. Fast-Food Menus Now originally appeared on Fool.com.
Daniel Kline has no position in any stocks mentioned. He would try a couple of these, but not most. The Motley Fool owns shares of and recommends Berkshire Hathaway (B shares). Try any of our Foolish newsletter services free for 30 days. We Fools may not all hold the same opinions, but we all believe that considering a diverse range of insights makes us better investors. The Motley Fool has a disclosure policy.
Copyright 1995 - 2016 The Motley Fool, LLC. All rights reserved. The Motley Fool has a disclosure policy.