These 4 Value Stocks Are Collectively Generating $114 Billion in Free Cash Flow a Year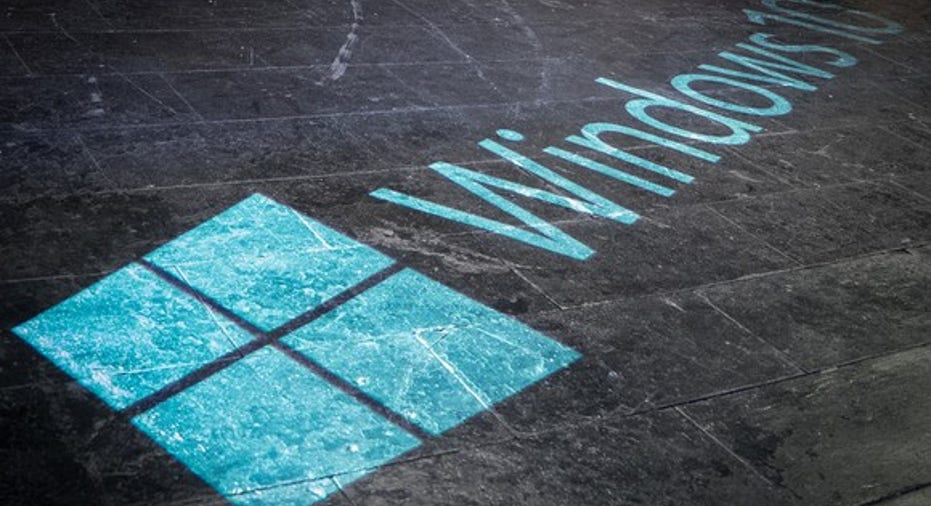 Surprises are seemingly always around the corner when investing in the stock market, but this year has brought some exceptional volatility. After investors suffered through the worst two-week start to a new year in history, the broad-based S&P 500 mounted the most vigorous intra-quarter rally to wipe out those losses that Wall Street has seen in 83 years. Compound this volatility with slowing U.S. GDP growth -- just 0.5% in Q1 -- and we have a recipe that could very easily make investors leery of putting their money to work in the stock market.
Yet for long-term investors, a number of safer investment opportunities abound. One of the easiest ways to spot these high-quality stocks is to pay attention to their free cash flow, or FCF. Companies that can generate high levels of positive FCF have a lot of flexibility in both good and bad economic environments, be it to make acquisitions, invest in new innovation, hire more workers, or even reward their shareholders via share buybacks or dividends. Companies that can consistently generate high levels of FCF would be expected to hold up better in a volatile market since they have a very profitable business model to fall back onto.
$114 billion in collective free cash flow a year? Yes, please!
After perusing some of the safest value stocks out there I came across these four, which collectively have generated $114 billion in free cash flow over the trailing 12-month period. If you're looking for a place to park your money that'll allow you to sleep better at night, then here are a few great ideas.
Gilead Sciences
Image source: Gilead Sciences.
Biotech blue chip Gilead Sciences has taken a lot of heat following first-quarter results that simply didn't live up to Wall Street's expectations. The drugmaker, which is best known for its hepatitis C pills Harvoni and Sovaldi, as well as broad array of HIV medications, posted a 14% decline in sales of best-selling drug Harvoni to $3.01 billion in Q1. Skeptics took this as a sign that Gilead was yesterday's news and sold the stock.
But look at this another way: what company out there is going to dethrone Gilead's Harvoni in HCV? Merck'srecently launched oral HCV therapy Zepatier only managed $50 million in the first quarter, while sales of AbbVie's Viekira Pak declined by 9% in the United States year-over-year. Harvoni is still the clear convenience and efficacy leader in this space, and there's a bounty of HCV patients still waiting to be treated within the U.S. and globally. Within its pipeline, new tenofovir-based HIV medications, as well as a pan-genotypic HCV therapy, could fuel near-term growth.
After producing $17.7 billion in FCF over the trailing 12-month period, Gilead's board has authorized the repurchase of up to $12 billion worth of stock, which follows the completion of $15 billion worth of buybacks. Gilead also raised its dividend by 9% in February and is currently yielding a healthy 2.3%.
Microsoft
Image source: Microsoft.
Technology giant Microsoft may not have Gilead's touch when it comes to acquisitions (Gilead acquired its backbone HCV therapy through the buyout of Pharmasset in 2011), but it does have a legacy product, Windows OS, and a host of key next-generation innovations that just keep bringing in FCF hand over fist.
Although PC revenue declined in Q1, Microsoft delivered 14% constant currency growth in cloud computing and 4% constant currency growth in enterprise business solutions. Because of its large cash position and the $23.7 billion in FCF it generated over the trailing 12-month period, Microsoft is able to invest quite a bit in next-generation cloud and enterprise solutions, which is boosting its subscriber numbers where it counts most. In legacy PCs, Windows is, and will likely continue to be, dominant.
With a $40 billion share repurchase program in place since 2013, as well as another 16% dividend increase announced during Q1 that boosted its yield to 2.8%, Microsoft is returning billions to its shareholders annually.
Berkshire Hathaway
Historically, one of the easiest ways to make money is to follow investing icon Warren Buffett who has turned less than $10,000 into a fortune worth nearly $70 billion in a little more than six decades. At the heart of Buffett's wealth is his conglomerate Berkshire Hathaway .
The beauty of Berkshire Hathaway is the company's diversity. There are around five dozen subsidiaries that comprise Berkshire's business, many of them in varied sectors and industries. What this means is Berkshire is highly diversified and capable of withstanding even the steepest market downturns with relative ease.
Buffett also has a habit of picking out relatively "boring" businesses with which to invest in, namely because boring businesses often sell or cater to basic needs. For example, Kraft Heinzisn't the splashiest of investments, but it delivers predictable annual cash flow and pricing power, which speaks to Buffett's interest in acquiring or investing in businesses with healthy business models and long-term outlooks.
Although Berkshire Hathaway doesn't pay a dividend, it does use its FCF, which has totaled $17.5 billion over the trailing 12-month period, to make acquisitions with some regularity to drive growth.
Apple
Image source: Apple.
Lastly, as you probably guessed, we have technology giant Apple , which was creamed following its less-than-stellar second-quarter results that featured its first year-over-year revenue decline in 51 quarters, and its first year-over-year iPhone revenue decline, ever! Despite this hiccup, Apple is far from broken.
Buzz is already building around the upcoming release of the iPhone 7 and consumer loyalty to Apple remains arguably higher than any other brand in existence. It also has opportunities to expand into China and other emerging markets that are still getting their wireless networks up to speed.
But the biggest allure for Apple investors is its transition to being a platforms company. Apple Pay, Apple Music, the Apple Watch, and the iCar, which is expected toward the end of the decade, are all examples of how Apple is creating multiple revenue channels and attempting to create an "Apple umbrella" with which its loyal customers can live under.
Having generated $55.2 billion in FCF over the trailing 12-month period, Apple recently boosted its shareholder return program to $250 billion by 2018, and it raised its dividend another 10% to $0.57 per quarter, which works out to a juicy 2.5% yield.
The article These 4 Value Stocks Are Collectively Generating $114 Billion in Free Cash Flow a Year originally appeared on Fool.com.
Sean Williamshas no material interest in any companies mentioned in this article. You can follow him on CAPS under the screen nameTMFUltraLong, and check him out on Twitter, where he goes by the handle@TMFUltraLong.The Motley Fool owns shares of and recommends Apple, Berkshire Hathaway, and Gilead Sciences. It also owns shares of Microsoft and has the following options: long January 2018 $90 calls on Apple and short January 2018 $95 calls on Apple. Try any of our Foolish newsletter services free for 30 days. We Fools may not all hold the same opinions, but we all believe that considering a diverse range of insights makes us better investors. The Motley Fool has a disclosure policy.
Copyright 1995 - 2016 The Motley Fool, LLC. All rights reserved. The Motley Fool has a disclosure policy.